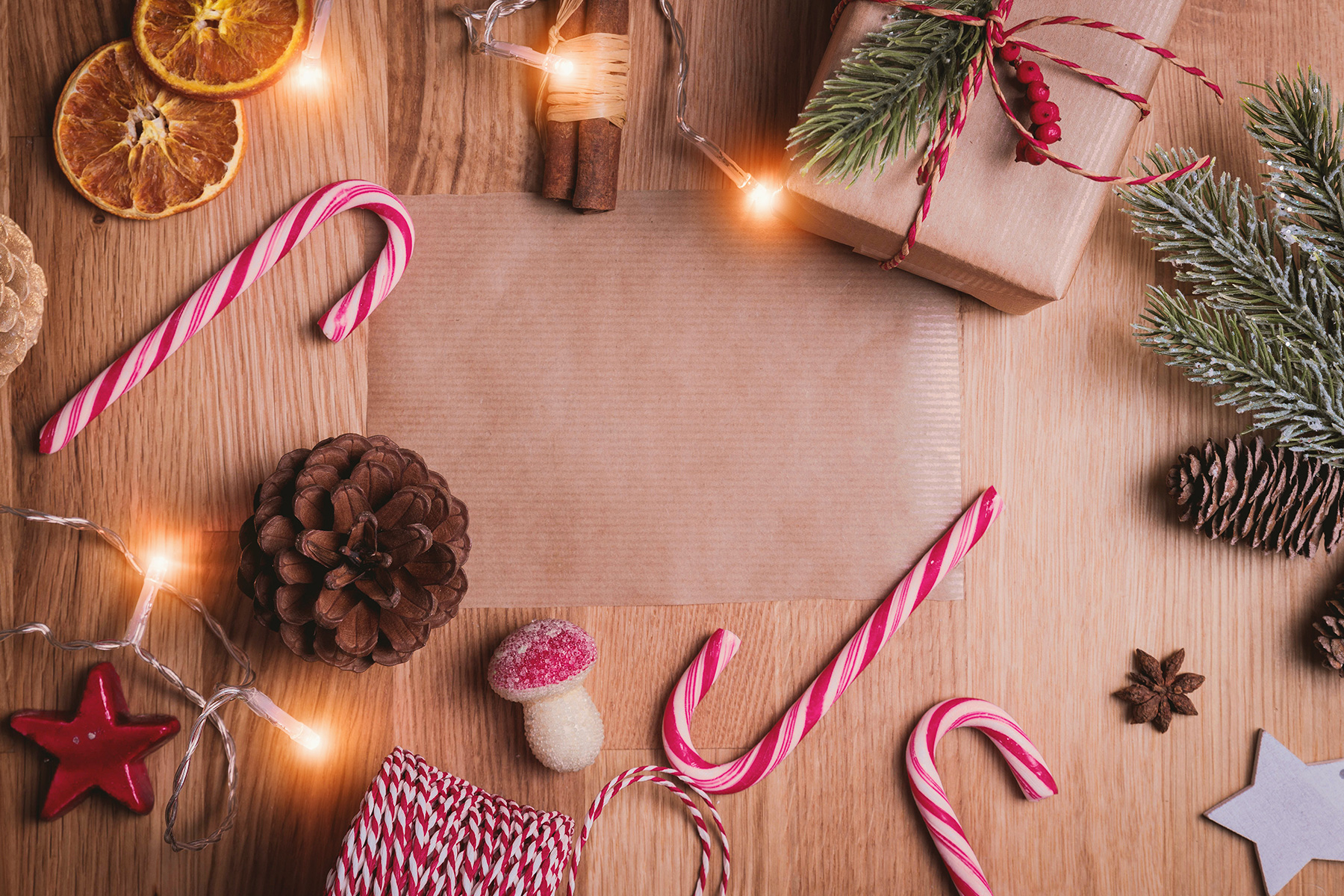 10 Christmas Traditions – Old & New – to Start This Year
Posted on
December 6, 2021
Bring your family closer this year with our list of activities. Then enjoy them together year after year.
We're coming into the holiday season once again. If you're in search of ideas to create fond memories of Christmas for your family this year, your friends at ThriftSmart are here to help.
This list of 10 Christmas traditions will inspire you to celebrate the holiday in a brand new way.
Ho-ho-ho and off we go!
Old Traditions
These are some traditions that you may remember doing with your family as a child. You can revisit them with your own children and add your own special twists.
#1 Visiting Holiday Light Displays
Seeing a vivid show of colorful lights and imaginative scenes is a wonderful way to get into the Christmas spirit.
Local newspapers often publish directories of addresses for decked-out homes in their coverage area.
You may decide to bundle up and walk around your neighborhood to see what your neighbors have created or choose to keep warm and enjoy the displays from the comfort of your car.
Be sure to take a thermos of hot chocolate and some holiday treats to make the trip even more enjoyable!
#2 Watching Holiday Movies Together
Gather your family and bring out the popcorn for a holiday movie night at home.
Whether you love a heartwarming holiday tale or something more edgy, there are films for every taste.
Traditional favorites like It's a Wonderful Life" may be your style, or you might enjoy something comedic like A Christmas Story" or National Lampoon's Christmas Vacation".
This list from goodhousekeeping.com has something for everyone!
#3 Baking Christmas Cookies Together
You can make memories that last a lifetime when you bake cookies together for Christmas.
There's nothing like bustling around a warm kitchen and the strong>smell of gingerbread fresh from the oven to bring your family closer.
Little ones can add toppings to your creations right before baking. You can let them add their own artistic touches, if you like.
Older kids might enjoy combining the ingredients to pick up some basic cooking skills.
This recipe collection from aheadofthyme.com features favorites like gingerbread and peanut butter blossoms. There are also new recipes that are sure to become go-tos for future Christmas celebrations!
#4 Collecting New Memorable Ornaments
Christmas tree ornaments from past years can stir holiday memories, year after year.
It's a marvelous tradition to add some new ornaments each year to your collection.
They can be handmade, like a star made of popsicle sticks or colorful sequined balls.
Ornaments you find while traveling or buy for other reasons can celebrate special life events.
Bringing your ornaments out of storage each year can be a moving experience when you see treasured pieces from the past.
#5 Using an Advent Calendar
The tradition of counting down the days until Christmas with an Advent calendar began in Germany near the turn of the century. A printer named Gerhard Lang created the first printed Advent calendar.
Others picked up the idea and embellished on it by adding doors to open each day to reveal a picture related to the Christmas season.
Modern Advent calendars take many forms—some are made of wood, others of cloth, and still others are made of paper or chocolate. They often have small compartments that hide a sweet treat or a small gift for each day.
Children love to count down the days until Christmas and you can use an Advent calendar to teach them what the holiday means.
These are some themed Advent calendar suggestions from parenting.com.
New Traditions
If you're looking for some new ideas to keep your family close during the Christmas season, you can find some inspiration for things they will love to do again and again.
#6 Using Technology to Keep Santa's Legend Alive
Technology has come a long way in 2021. Now there are apps you can use to show that Santa actually exists:
Capture the Magic—for iOS or Android- Choose a pose for Santa and shoot a photo of your living room. Santa will appear in the shot and you can add additional stickers for a small fee.
Portable North Pole—for iOS or Android. Add information about your child in the app and it will create a personalized video from Santa himself.
Santa's Magic Phone—for iOS or Android-Using the app, your child can call Santa or you can have Santa call your child. The calls are recorded and sent to your email, so you can access your child's wish list.
#7 Cleaning Out the Old to Make Room for the New
This tradition is near to our hearts here at ThriftSmart.
As parents, you know which toys your kids love most and which they've outgrown. Decorate a bag "For Santa" and have your kids put in gently used toys, clothes or other items they no longer use.
This teaches children the importance of giving to others during the Christmas season and makes room for the new gifts they'll be receiving.
Bring your bag to ThriftSmart and we'll find new homes for the items you donate. You can also feel good that your donations can help others have a joyous holiday.
#8 Adding a Kids' Tree
If you have the room, you can add a small tree near your main Christmas tree and let your little ones decorate it as their own personal tree.
A tree just for the kids creates the opportunity for all kinds of creativity and makes your littlest family members feel more like a part of the holiday festivities.
#9 Baking a Birthday Cake for Jesus
Teach your children the reason for the season when you bake a birthday cake for Jesus as one of your family's Christmas traditions.
You can bring the cake out on Christmas and talk with your children about the Christmas story and what it means for their lives while you celebrate.
#10 Giving to Others
Make it a point to show your children the power of giving at Christmas.
Here are a few ideas:
Take them to a local Angel Tree. Pick the name of a disadvantaged child, and help them choose a gift to give.
Ask your church about "adopting" an underprivileged family. This way, you can help with money, gifts, or food. This can make Christmas merrier for a family that needs assistance.
Contact local homeless shelters. Find out if they need volunteers to serve soup or holiday meals to the people they support. Bring your older children with you to help with serving. This gives them the opportunity to practice and see you model charity so they can continue the tradition themselves.
Find other ideas for giving back around Nashville in our recent blog here.
Start Your Own Tradition by Shopping at ThriftSmart
Bring your family to ThriftSmart, where you'll find a fabulous selection of gently used Christmas decorations, toys, clothes, shoes, and more to have a merrier Christmas – without destroying your budget.
When you purchase at ThriftSmart, you receive great value. Plus you help the environment by keeping items out of landfills. You also contribute to the local community. ThriftSmart gives 100% of its profits to local charities.
Visit ThriftSmart today.