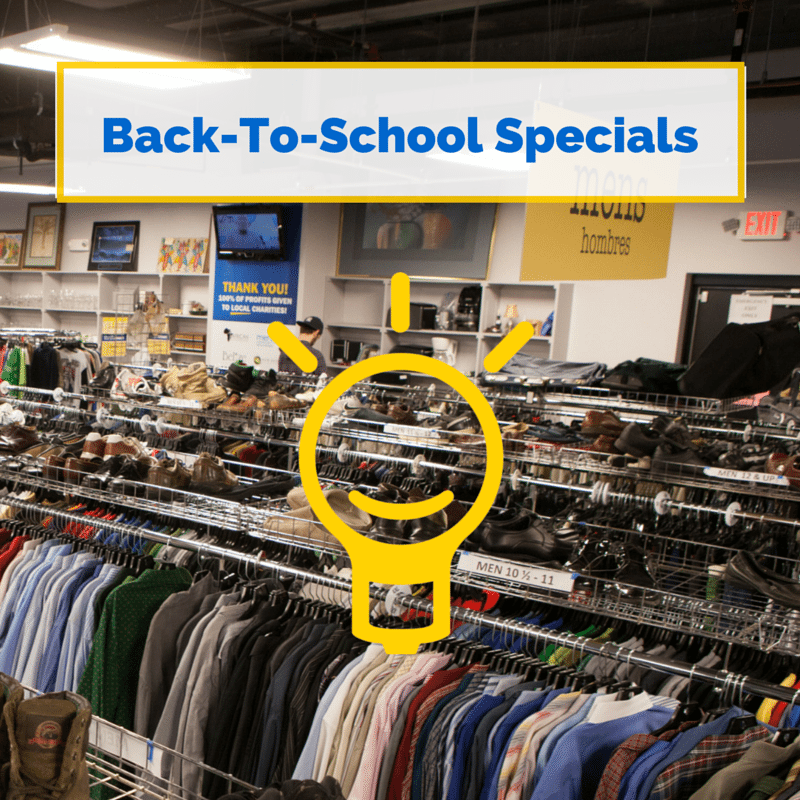 Back-To-School Sales & Giveaway!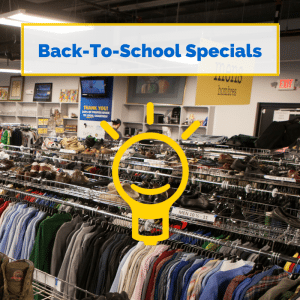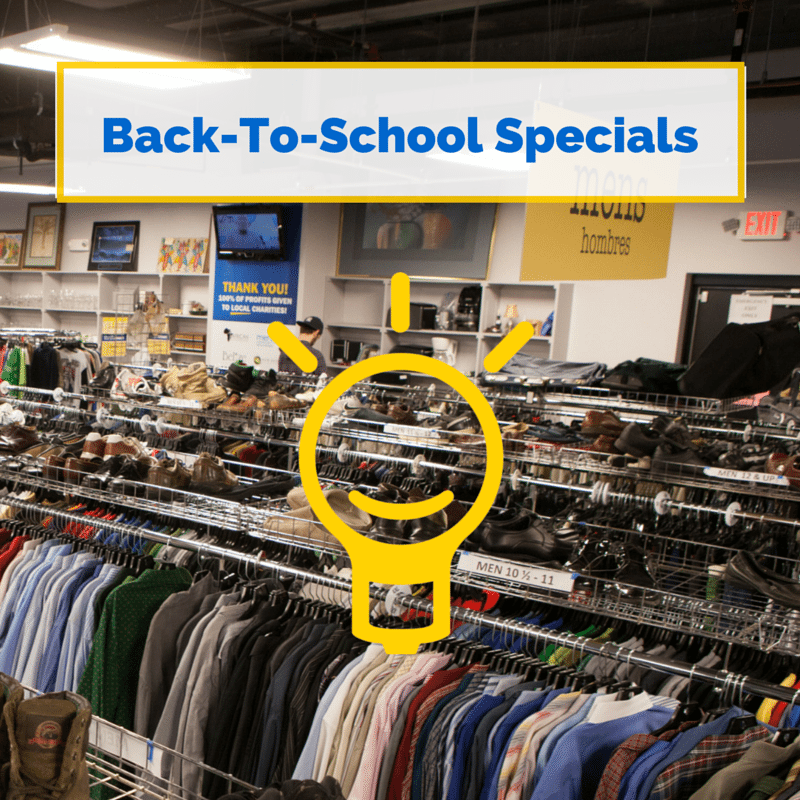 School is about to begin again, and we're here to help, with lots of good stuff in our stores and lots of specials this week!
Thursday, August 6th: Back-To-School Sale 50% off storewide, and everyone who shops with us Thursday can enter to win a $100 ThriftSmart gift card!
EVERY Friday is 50% Friday at our stores for students and teachers when they show their valid school ID.
This Saturday (August 8th) all YOUTH & BABY clothes will be $0.99.
Did you know that clothes and shoes are tax free EVERYDAY at our stores? No need to wait for that one weekend of the year at ThriftSmart.
As you can see, there are plenty of reasons to make ThriftSmart a stop on your way back to school this week. See you soon!