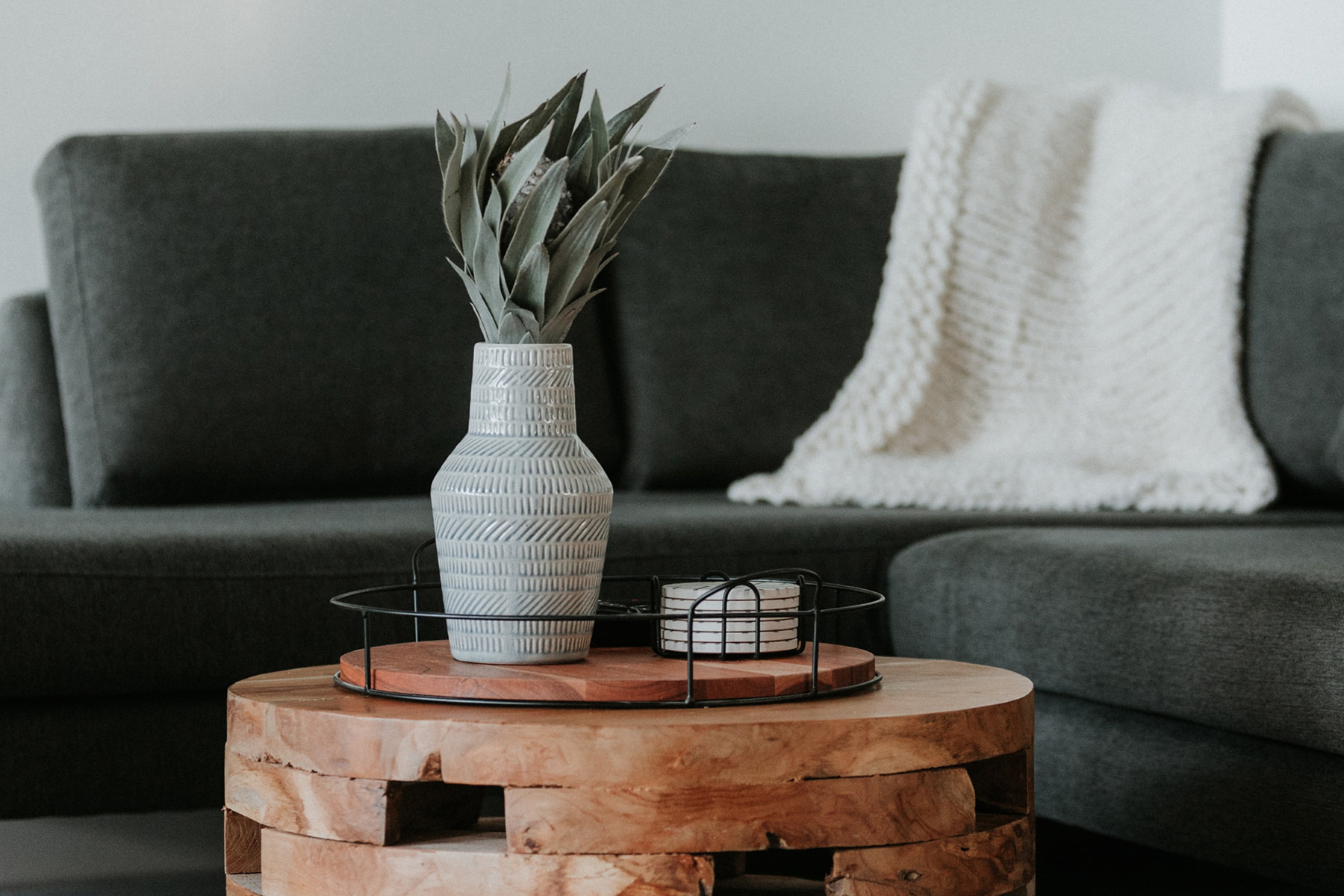 ThriftSmart – 20 Tips on Styling with Thrifted Homegoods
Finding home decor at thrift stores can be a great way to get unique pieces for your home. You can find furniture, accent pieces, the perfect set of drapes, or maybe the exact centerpiece you didn't know you needed at thrift stores.
Browsing thrift stores is super fun, but sometimes, it's challenging to know precisely how to design your home as you sift through the shelves. How do you know what to look for and how to style with thrifted items?
Here are some tips on how to decorate with thrifted home goods:
1. Look for accent pieces.
Thrift stores are a great place to find unique accent pieces for your home. Look for things like vases, lamps, and art that can add a pop of color or personality to your space.
To help you stay on track, it's a good idea to go in looking for something specific or for a particular color. If you know you want a red clock to put up on your wall, go into a thrift store with that in mind, so you don't pick something out that you don't really want.
2. Stick to your budget.
When shopping at thrift stores, it's easy to get carried away and spend more than you intended. There are so many unique items in a thrift store, and before you know it, your entire basket is full of things you think you can't live without. To keep your budget in check, set it before you start shopping and make sure to stick to it. Some thrift stores will even allow you to negotiate prices, so it never hurts to ask for a lower price. You might be surprised and get an even better deal than you were expecting!
3. Get creative.
Be creative with how you style your thrifted home goods. For example, that vintage dresser makes a fantastic living room hutch where you can place your TV. Mix and match different pieces to create a unique and personal look for your home.
4. Thrift what you love.
Shopping at thrift stores should be fun, so pick up things you absolutely love. If you're trying to also stick to your budget, you can try noting what you love and spending time thinking about it as you walk through the rest of the store. If you're still thinking about it, then it's worth picking up.
5. Shop around.
Don't just shop at one thrift store. Shop around and compare prices and selections at different stores before making any decisions. You might even consider going to other stores in neighboring towns.
6. Ask for help.
If you're ever unsure about something, don't hesitate to ask a staff member for help. They can usually offer guidance and advice on what to look for and how to style different pieces. Most people who work in thrift stores love to thrift, so they typically have plenty of experience in offering the best advice.
7. Check the return policy.
Before you make any final decisions, make sure to check the return policy at the thrift store. That way, if you change your mind or find something better later, you can always return it. Keep in mind that not all stores offer return policies, so you need to be sure that you're okay with something that is "as-is" if that turns out to be the case.
8. Be prepared to clean.
Thrifted home goods may not always be in the best condition, so be prepared to do some cleaning. A little elbow grease can go a long way in making thrifted items look like new.
9. Don't be afraid to DIY.
If you're feeling crafty, don't be afraid to try your hand at a DIY project. There are plenty of easy and affordable ways to personalize thrifted home goods. Suggestions include painting, stenciling, and decoupage. One of the best things about thrifted home goods is that you can customize them to suit your own personal style. Add your own unique flair by painting, stenciling, or embellishing thrifted items.
10. Think outside the box.
When shopping at thrift stores, it's important to think outside the box. Just because something is being sold as a specific type of item doesn't mean that it needs to retain that functionality. That vanity could be your next desk! You never know what you might find, so it's important to be open to anything and everything. If you had it in your head that you needed a dark blue vase, but you find one that's in ombre tones that's even better, then don't be afraid to take it home.
11. Shop secondhand.
In addition to thrift stores, there are plenty of other places to find secondhand home goods. Check out garage sales, flea markets, and online classifieds for great deals on gently used items. Antique stores have plenty of great options, as do various secondhand stores in smaller ones.
12. Compare prices.
When shopping for thrifted home goods, it's important to compare prices. Just because something is being sold at a thrift store doesn't mean it's automatically a good deal. It's not unusual for sellers to charge high prices because they think the item is worth more than it actually is. Do some research and compare prices before you buy.
13. Be patient.
Thrift stores can be overwhelming, so it's important to take your time and browse through everything before making any decisions. If you see something you like, make sure to inspect it closely for any damage or wear and tear. Don't be discouraged if you don't find what you're looking for right away. Keep looking, and eventually, you'll find the perfect piece for your home. It's easy to get caught up in the thrill of the hunt when shopping at thrift stores, but it's important to know when to walk away. If you're not finding what you're looking for or the prices are too high, it's okay to walk away empty-handed. Don't ever feel like you have to bring something home if you don't find what you really want.
14. Have fun!!
Above all, shopping for thrifted home goods should be fun. Don't take it too seriously, and enjoy the process. If you can, go with a friend who also enjoys the thrill of the hunt. Who knows? You might just find your new favorite piece of home decor.
A Few Final Thoughts
Thrifting is a great way to save money while also being eco-friendly. When you thrift, you're reusing items that would have otherwise been thrown away. Not only does this save resources, but it also helps to reduce landfill waste. Thrifting is a fun and easy way to do your part for the environment.
By following these tips, you can find fabulous home decor at thrift stores without breaking the bank. So next time you're in a thrift store, keep these tips in mind and start styling your home with thrifted pieces!