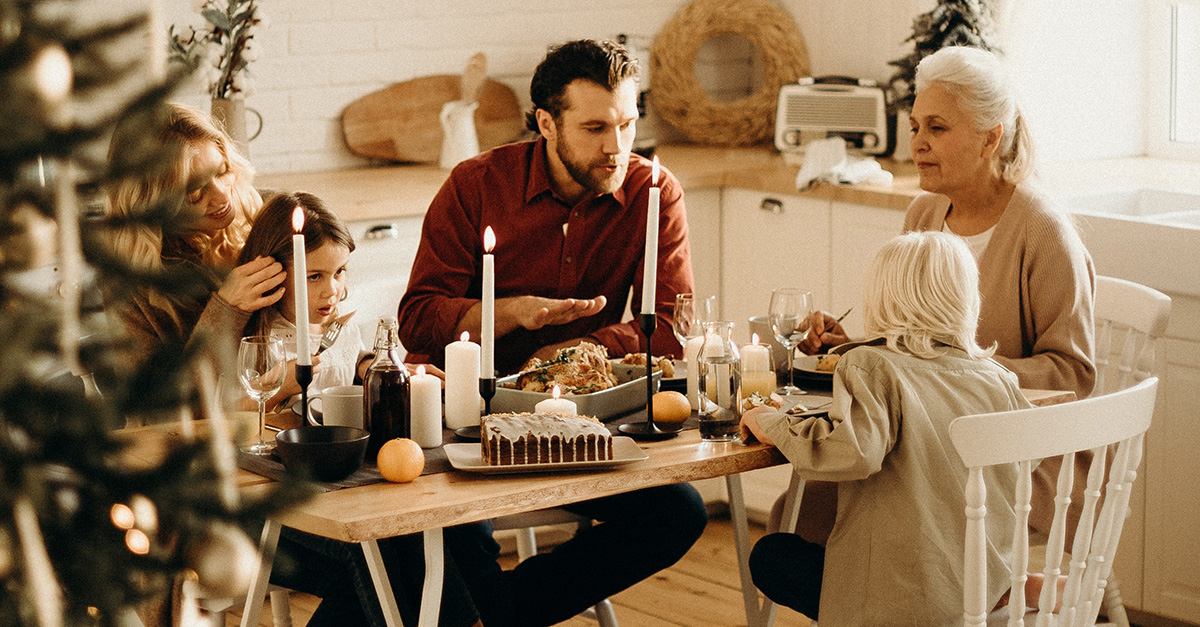 10 Conversation-starting Holiday Centerpiece Ideas
Posted on
November 16, 2021
Need holiday centerpiece ideas? Here's 5 for Thanksgiving and 5 for Christmas so you can host great dinners during the entire holiday season
The holidays are a wonderful time to get together with your family and friends and bond over some delicious, hearty meals.
Whether you put more focus on Thanksgiving, Christmas, or love both of them equally, there's no better way to spice up your holiday feasts and get your guests talking than to provide them with some festive decorating. When it comes to events centered around meals, the best way to do this is with a creative centerpiece.
Here are 10 show-stopping holiday centerpieces to inspire you— 5 for Thanksgiving, and 5 for Christmas!
Thanksgiving
#1 Pumpkin Vases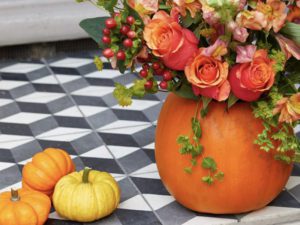 Have some extra pumpkins from Halloween? Hollow out your pumpkins to make some natural vases for flowers, candles or practically anything you want! You can also carve out simple designs in your pumpkins for an added touch, which looks great when you put candles inside them, or spray paint them and add things like glitter or jewels.
#2 Gilded Fruit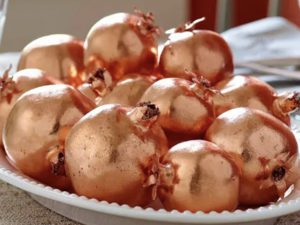 Fruit bowls have always been a practical and reliable option for sprucing up the table. Take it a step further by spray painting your fall fruit in warm metallic hues like copper and gold. Choose seasonal fruits like apples or pomegranates, and you can even garnish the display with gilded pine cones, dried corn, wheat stalks or other fall-themed elements. You can use either real or fake fruit, but for best results (and best re-usability), use fake. Fake fruit is easily available at craft stores and thrift shops like ThriftSmart.
#3 Cornucopia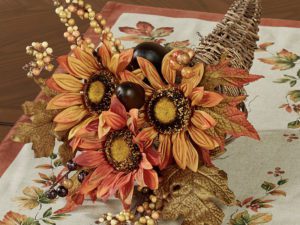 For a truly Thanksgiving-appropriate centerpiece, use a cornucopia to hold all your design elements. Fill it with fruit, gourds, leaves, nuts or whatever else you want — the possibilities are endless! You can even fill your cornucopia with edible elements such as candy, fruit, appetizers, or even have it cascade out onto a charcuterie board.
#4 Apple Votives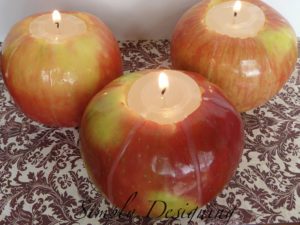 Apple votives are a super easy yet creative idea. Simply hollow out the middle of your apples and add votives or tea lights inside. You can incorporate them into a bigger design or use them all by themselves.
#5 Messages of Thanks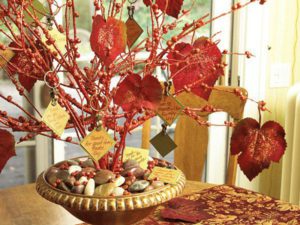 Messages of thanks are a great way to theme a centerpiece. Get your family members to write down what they're thankful for on pieces of paper, tags, or other objects (get creative!), and then use them in your piece. You can dangle them off branches in a vase, glue them to pumpkins or apples, or have them spilling out of a cornucopia.
Christmas
#1 Mossy Forest Floor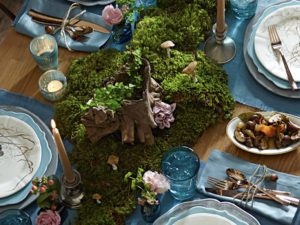 Make a quaint and cozy centerpiece inspired by the forest. Lay down a foundation of moss, and then add some embellishments such as mushrooms, pinecones, reindeer, holly, winterberries, or anything else you can think of! For extra winter flair, frost the moss with some spray on snow, and add some scented candles.
#2 Wreath with Candles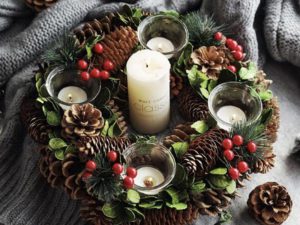 There's no easier way to tie together a table than to use a wreath. No matter what shape your table is, a wreath will pull it together with minimal effort: just add a large and tall element in the middle, like a candle or tower of pinecones in a vase. You can use any type of wreath you like, or make your own. You can buy a fresh wreath from a Christmas tree lot, or consider buying a fake one from a thrift store like Thriftsmart to use again year after year.
#3 Ornament Platter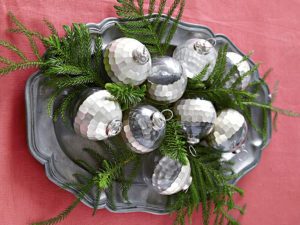 If you're in a rush, an ornament platter can be made by nearly everyone out of things you already have laying around, and is guaranteed to add some festive cheer to your dinner table. Simply get a container, such as a platter, vase, tiered display, or bowl, and fill it with Christmas ornaments. Get creative and play around with the shapes and colors.
#4 Rustic Lanterns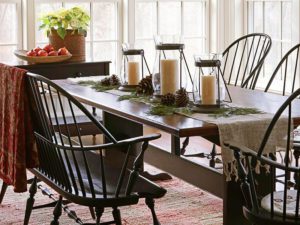 Don't celebrate Christmas, or maybe just not in the mood for an overtly Christmas-themed holiday centerpiece? This centerpiece made with lanterns has a cozy wintery feel that works all winter long, so you don't have to worry about changing it after the holiday season is over. Simply buy a few lanterns (ideally, 1 large to put in the middle and 2 smaller ones to put on the sides) and put some lit candles in them. Arrange them in a line and garnish with pinecones, garlands, or whatever else you like.
#5 Miniature Trees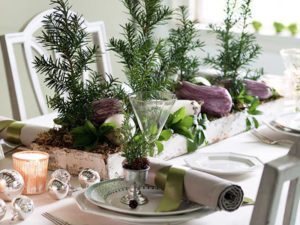 A thrifty and creative centerpiece, anyone with access to an evergreen conifer tree can do this one. Create a foundation out of something you can stick things in: moss, florist foam, marbles, etc. Then, either get some small saplings, like foot-tall yew trees with root balls, or snip off some small branches from a tree outside. Stick them into your base, make sure they stay in place, and decorate with moss, rocks, fake snow, and other natural elements.