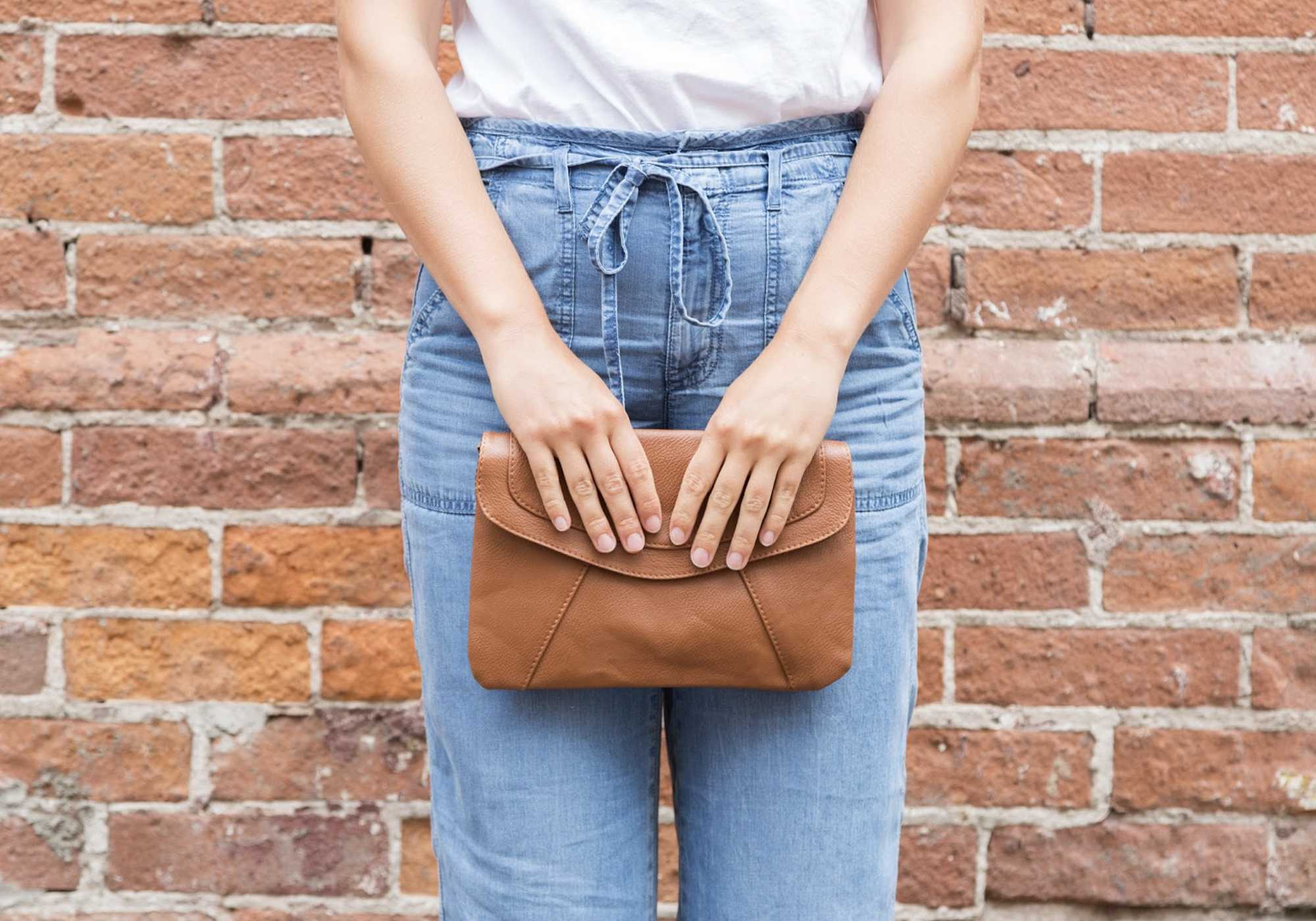 10 Ways To Save Even More While Shopping Second-Hand
Who knew thrifting could get thriftier? Scouting items second-hand is an artform in and of itself, but true thrifters know the best-kept secrets of saving even more while thrift shopping! Becoming a pro-thrifter is a valuable life skill, and mastering the skill isn't easy. Whether you're new to thrifting or haven been digging through bargain bins for years, see below for a few handy tricks of the trade!
1. DROP IN OFTEN
Swing by stores every couple of days! With donations coming in daily, you never know what treasure trove could've just been dropped off. Plus, the more familiar you are with the inventory, the less time scanning for new items will take!
2. BRING DONATIONS FOR POTENTIAL DISCOUNTS
Most thrift stores offer discounts for those who bring in donations the day-of! Plus, giving things away releases endorphins and brings peace. (Psst! We wrote a blog about that here). Off-load items you don't need and give them to the cause! Never miss out on a chance to save more by giving more.
3. FOLLOW STORES ON SOCIALS
By tracking stores on social media and/or their web calendars, you can easily discover saving opps! For example, if you shop at ThriftSmart, you know that we offer Twofer Tuesdays and Senior Day Wednesdays, among other special sales each and every day of the week (see our calendar here)! Don't forget to support your local thrift stores by sharing their sales with friends too (wink, wink).
4. COME EARLY IN THE WEEK
This hack is known only to the ultimate masters of thrift: come early in the week! Makes sense, right? Most people do larger drop-offs on the weekends, when they have help to load large items and aren't working their nine-to-fives. If you come in on a Monday or Tuesday, chances are you'll score the best finds!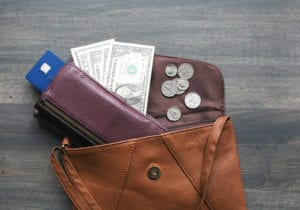 5. CHECK "RECENTLY DONATED" BINS
Some stores have bins labeled "just donated," and if you're lucky enough, you'll have the pick of the litter! If unlabeled, search for loaded stock racks, boxes by the front entrance, or simply ask an employee where to find the recently donated items.
6. SHOP THE NEIGHBORHOOD
Hello! Sounds snobby, but the neighborhood of the store matters. You're not only shopping donations, you're shopping the DONORS. Pay attention to the surrounding area, and discern whether the clientele would fit your style.
7. SHOP THE FITTING ROOMS
As fitting rooms open back up, take a peek at what others picked out! Odds are they found a rare gem that just didn't fit quite right. Either way, it's worth a look! In the meantime, if fitting rooms are still closed, be sure to check the racks' outer edges for random items folks may have decided against at the last minute!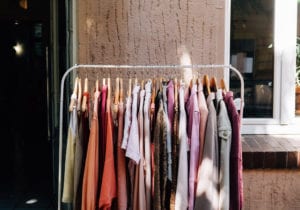 8. SCAN FOR FLAWS
This is a tip while shopping anywhere of course, but it's always good to triple check for any rips, stains, lost buttons or zipper flaws. Number one, make sure it can be repaired or will likely clean up with a simple wash. Number two, you may get further discounted after pointing out the flaw to a staffer!
9. SHOP FOR HOLIDAYS
Always bear in mind holiday finds – decor, costumes, tableware, upcoming birthday gifts! Again, another good "rule of thumb" in general, but a great reminder nonetheless. You get bonus points if you remember to get out right after a holiday passes, as they inevitably go on SUPER sale!
10. USE YOUR IMAGINATION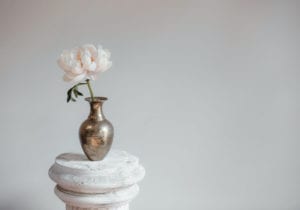 A clearance item, an overlooked item in the corner – whatever it is, don't forget to use your imagination! One of the best finds of the month could be a $3 pewter vase. When you spot something, try and imagine it in your home. How would you style it? Do you have similar shapes or colors in a certain room that would compliment it? What shoes or jewelry could dress it up? Don't be afraid to dream here. That's the fun of thrift shopping anyway, isn't it?
HAPPY THRIFTING from the team here at Thriftsmart! For more information, visit ThriftSmart.com