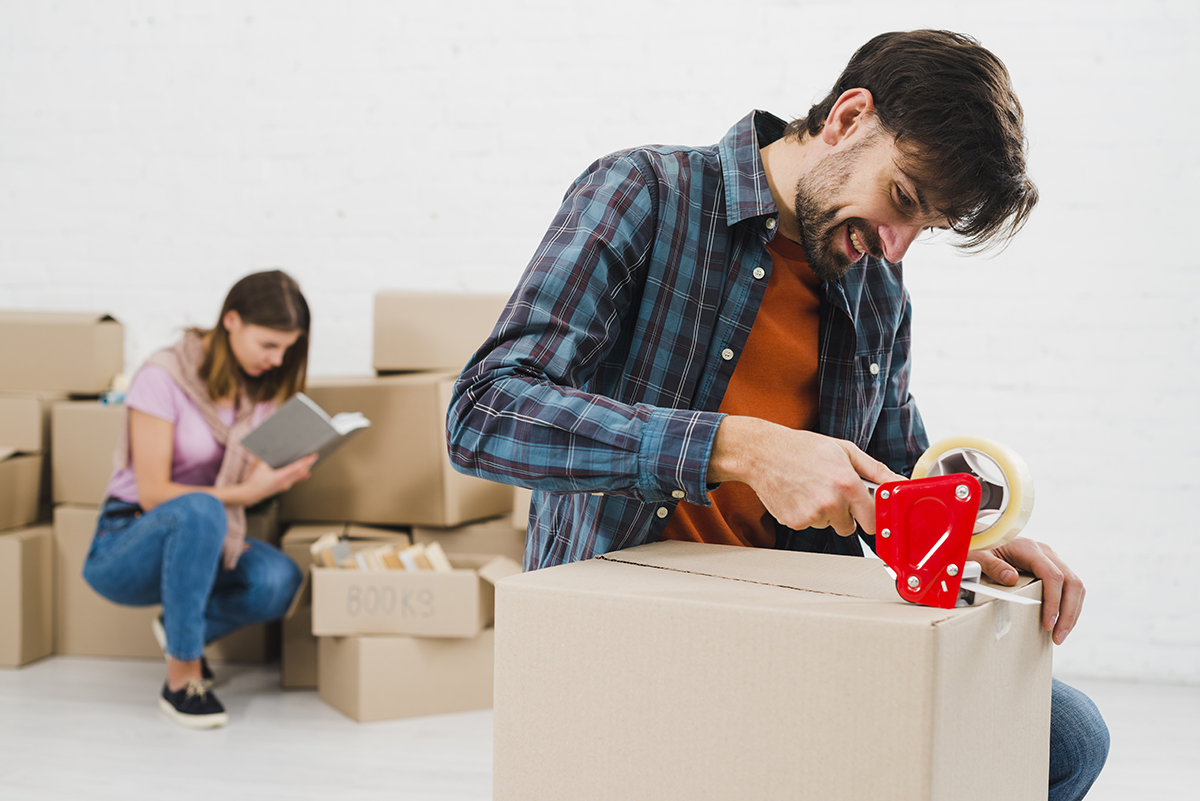 4 Strategies for a Smooth Home Move
Moving soon? It may seem like a daunting task—as anyone who has dealt with a move before sure knows. But the fact is, moving is a part of life. And with a little bit of foresight, planning, and prepping, you can make your home move easier than ever before.
The goal? To plan in advance and incorporate smart strategies to reduce the amount of work, streamline the process, and avoid unnecessary work and expenses. Before you know it, you'll be settled in your new place, basking in the glory of your new abode.
1. Start Early
The earlier you start preparing for your move, the easier you will make the process on yourself. Not only will this give you time to do the obvious (like pack your things), but it'll also give you a great opportunity to sort through all of your belongings.
Starting the moving process early will also give you substantial time to arrange for movers, set up utilities at your new place, and iron out any remaining details with your new landlord. If you need to rent a moving truck, purchase supplies, or take time off work, this will also give you a buffer to get everything in place that you need pre-move.
There's nothing quite as stressful as trying to move on an ultra-tight timeline. Don't wait until the last minute! Give yourself plenty of time. This will also give you time to deal with anything unexpected that pops up—as they usually do!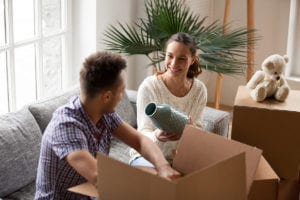 2. Get Rid of What You No Longer Need
As life goes on, we simply grow out of certain items or no longer find use for them. Depending on when your last move was or how often you purge your belongings, your move will be a great time to sort through everything as you pack up sections of your home.
Consider going through your belongings room by room. If you give yourself ample time, you can sort through one section of one room per day so you don't get overwhelmed. By addressing one area at a time, you can make decisions about keeping only what you use or love without the pressure of throwing everything you own into boxes at the last minute.
As you go through your belongings, begin to sort items you no longer need that are still in good condition into a donation pile. Whether they're lighter items or heavier items such as furniture, you can schedule a pickup with Thriftsmart. Don't forget that your donations are also tax deductible.
Remember: the less you have to move, the easier the move will be! Even if you're hiring professional movers to help, you'll still have to unpack everything once you get to your new place. Getting rid of what you no longer use or need now will help cut the clutter, keep the new place clean, and make room for the new.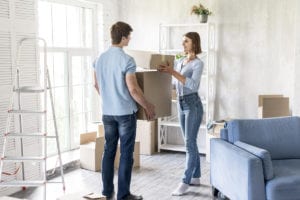 3. Find Free Boxes & Supplies
Moving supplies can add up quickly. In order to cut moving costs and opt for a greener alternative, consider stopping by your local grocery store, recycling drop-offs, or book store. You can also scan platforms like Craigslist, Facebook Marketplace, Freecycle, or Nextdoor to see if anyone has moving boxes and supplies that they're giving away.
Bubble wrap and wrapping paper can also add up. In lieu of these expensive options, you can use your linens, blankets, and socks to wrap and protect fragile objects.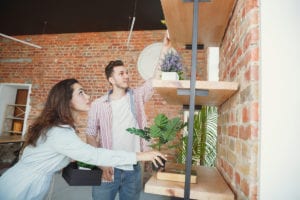 4. Decorate the New Place
Once you've arrived in your new home and unpacked your belongings, it's time to take a look around you. What do you still need to make your house feel like home? Do you need a new dining table, or maybe a piece of unique artwork to hang above your new mantle?
Consider thrifting for any new home additions that your new place needs. Thrifstmart has a variety of great furniture and decorations—and you never know what treasures you may find. Because thrift stores offer a great alternative to the expensive pieces at traditional stores, you can also save a ton of money in the process.