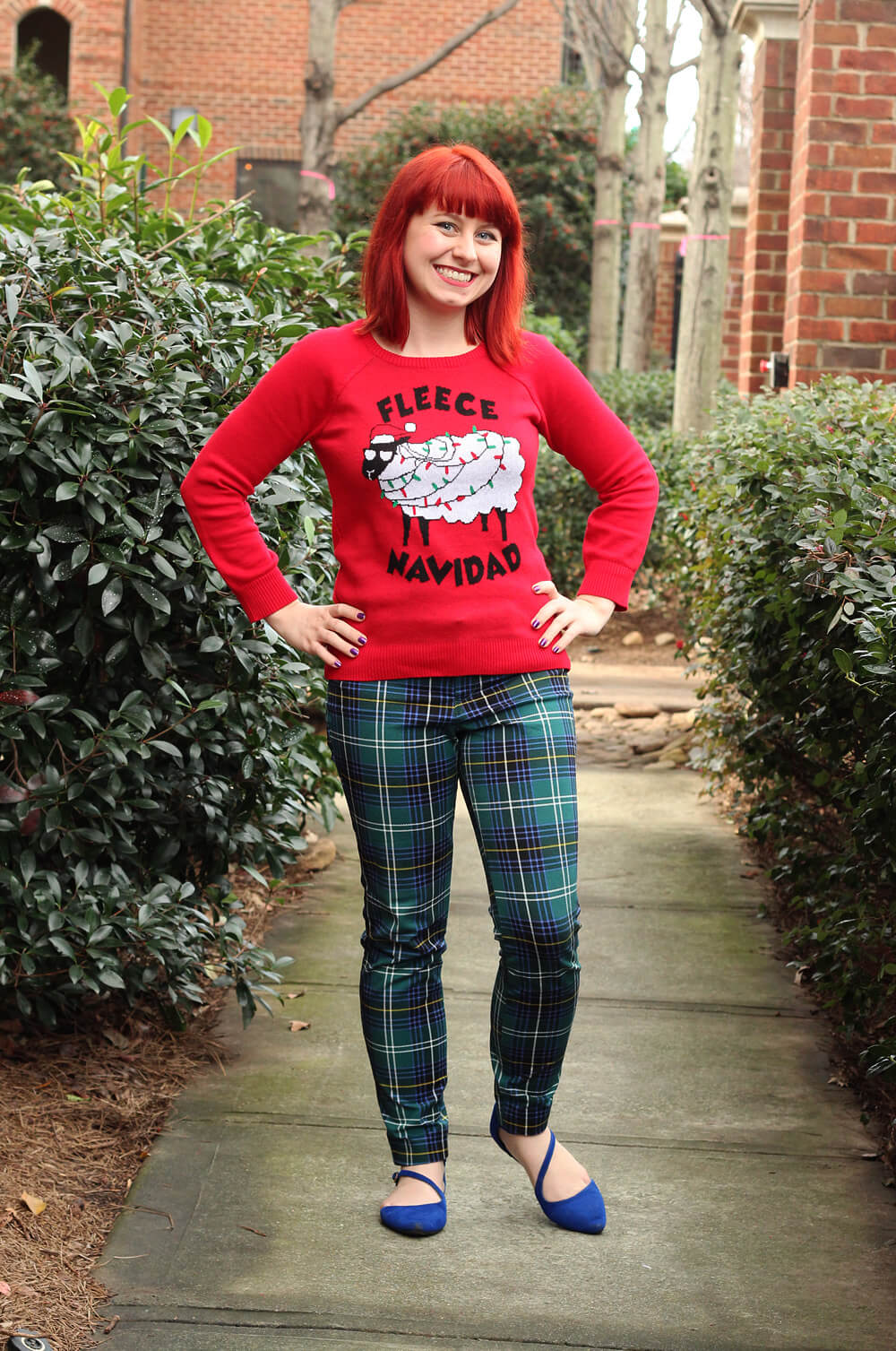 5 Great Ugly Christmas Sweater Ideas To Make Your Party Great
Posted on
November 30, 2016
So you want to throw the best ugly sweater party Nashville has ever seen. That's a perfectly natural feeling for anyone experiencing "Holiday Fever" and you should definitely follow your heart. Christmas Sweater Parties, or "Ugly Sweater Parties" for those unable to see the beauty around them, have been growing in popularity for several years now and for good reason. They are a cheap way to host a party where anyone can be dressed appropriately.
Ugly Christmas sweaters really are the perfect party attire. It is a themed costume party where you don't have to come up with a clever costume. Yes there are a few people that manage to look really good in ugly Christmas sweaters but most of us look equally terrible, leveling the playing field for finding the perfect spot under the mistletoe. However, there is still some social etiquette that you should follow when choosing the perfect ugly Christmas sweater.
The first thing that you should remember is that you should not wear a sweater given to you by your grandmother out of love. Imagine explaining to both your grandma and Santa that you wore gift "ironically" to an "ugly sweater" party. What would she say? I say, "Shame on you!" Instead you should wear someone else's grandmother's terrible gift, by picking one out at a garage sale or thrift store (like ThriftSmart). The other rule is really more of a general guideline. As ugly Christmas sweater parties have become more popular, more fashionable stores such as H&M and others have started selling their own ugly sweaters. While you could do that, you're kind of going against the whole spirit of the thing by spending buckets of money on a sweater you might wear once. Plus everyone else at the party will have spent a fraction of what you did and gotten the same results. Your sweater may be newer but your pockets will be emptier.
So what if you want to host an ugly Christmas sweater party? The basic version is pretty easy. All you need is a sweater and a bunch of people. But like any good Christmas cookie recipe, you can take something simple and good and turn it into a towering display of holiday majesty.
Ugly Christmas Sweater Party: Extended Edition
Gift Exchange
Probably the most common upgrade to any Christmas party is some sort of gift exchange. Whether you are doing a Secret Santa, Yankee Swap, White Elephant, or just handing out gifts like Ebeneezer first thing on Christmas morning, a great way to make your gift exchange fall in line with your ugly sweater party theme is to use ugly sweater gift wrap! Simply hop on over to one of our two locations and grab the biggest cheapest sweaters you can find, take them home and cut them up to fit your gifts. Even the worst wrappers can look crafty when you change out the wrapping material. And when you are cutting them up, don't forget to save the arms because you can use them for…
Ugly Sweater Drink Cozies
Keep your hot chocolate hot and your sparkling cider cool with a sweater sleeve (or at least part of one). And if your cozy doesn't fit, just explain that it was because your muscles were too big and stretched out the arms. Make sure to be casually meandering over to the mistletoe while saying this.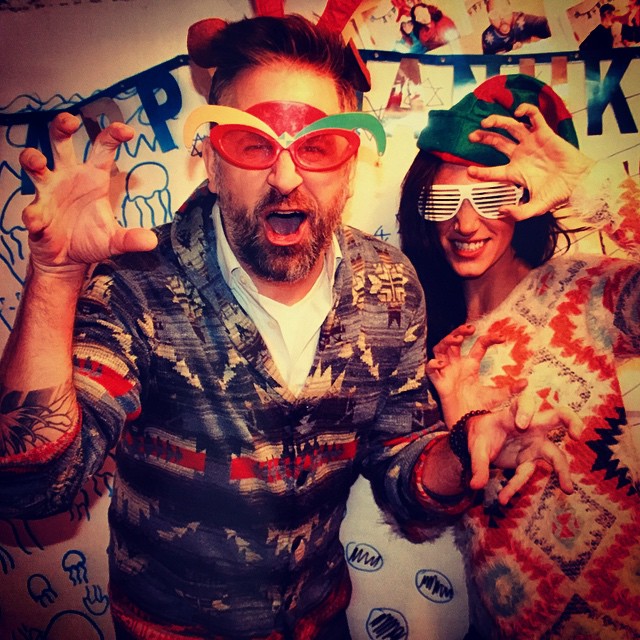 Photo Booth
Photo booths aren't actually booths anymore. They are just backdrops with props. Since a party that isn't on Instagram never really happened, a photo booth is a vital part of the modern party going experience. While you are at ThriftSmart picking up your sweaters, make sure to grab some great props. You can make your booth look like Santa's workshop, the set of an 80's sitcom, or just stock up on an assortment of random props and let your guests sort it out for themselves. Why should you do all the work here? C'mon!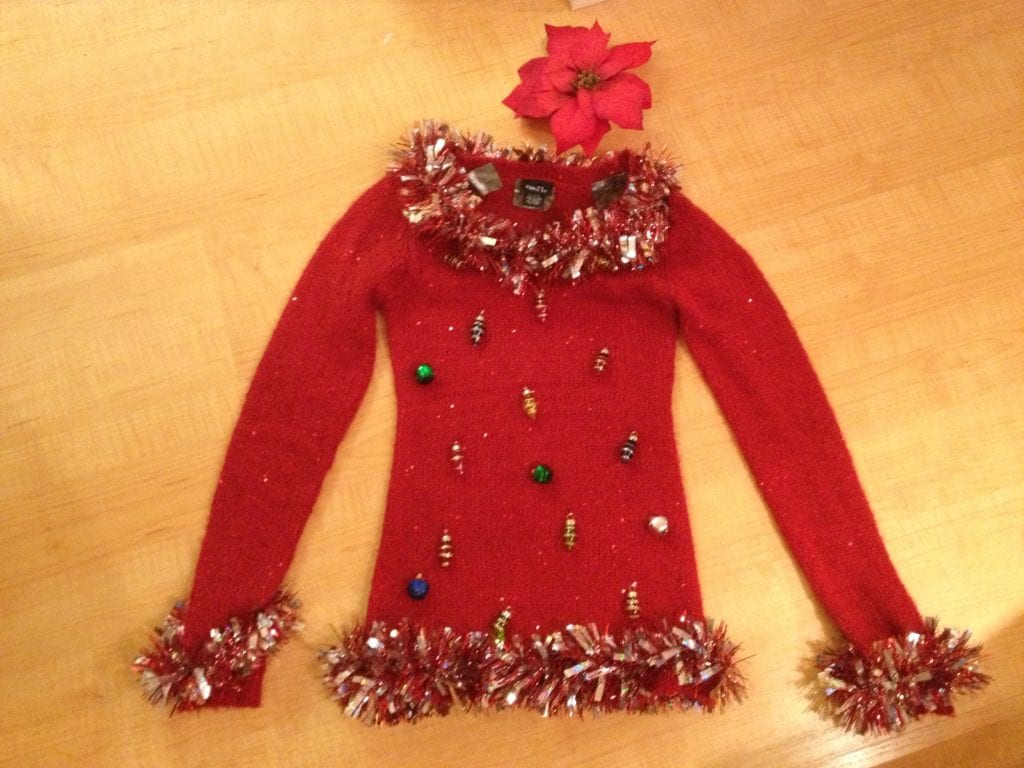 Ugly Sweater Decorating
A twist on the whole ugly sweater Christmas party theme is to go to ThriftSmart, buy up a bunch of sweaters, and then grab some decorating materials such as fabric glitter, felt, ribbons, election pins (preferably not a recent election to avoid ugly Christmas fist fights), and other decorations and allow your guests to decorate their own sweaters at the party! Once finished have a fashion show highlighting the best of what your talented friends came up with.
5. Ugly Christmas Cookie Decorating
Maybe you're not the type to bedazzle your own sweater. That's fine because you can always just frost a gingerbread man instead! Provide each person or group with a gingerbread man and a few different colors of frosting. Then allow everyone to decorate their gingerbread man (or woman) and have a cookie fashion show!
There are a lot of ways that you can take your Ugly Christmas sweater party to the next level, but if you are having a hard time thinking of anything, just come by your nearest Nashville area ThriftSmart for inspiration. You can even ask one of our employees if you get stuck for ideas. And after your party, don't forget to drop off your sweaters for another host!