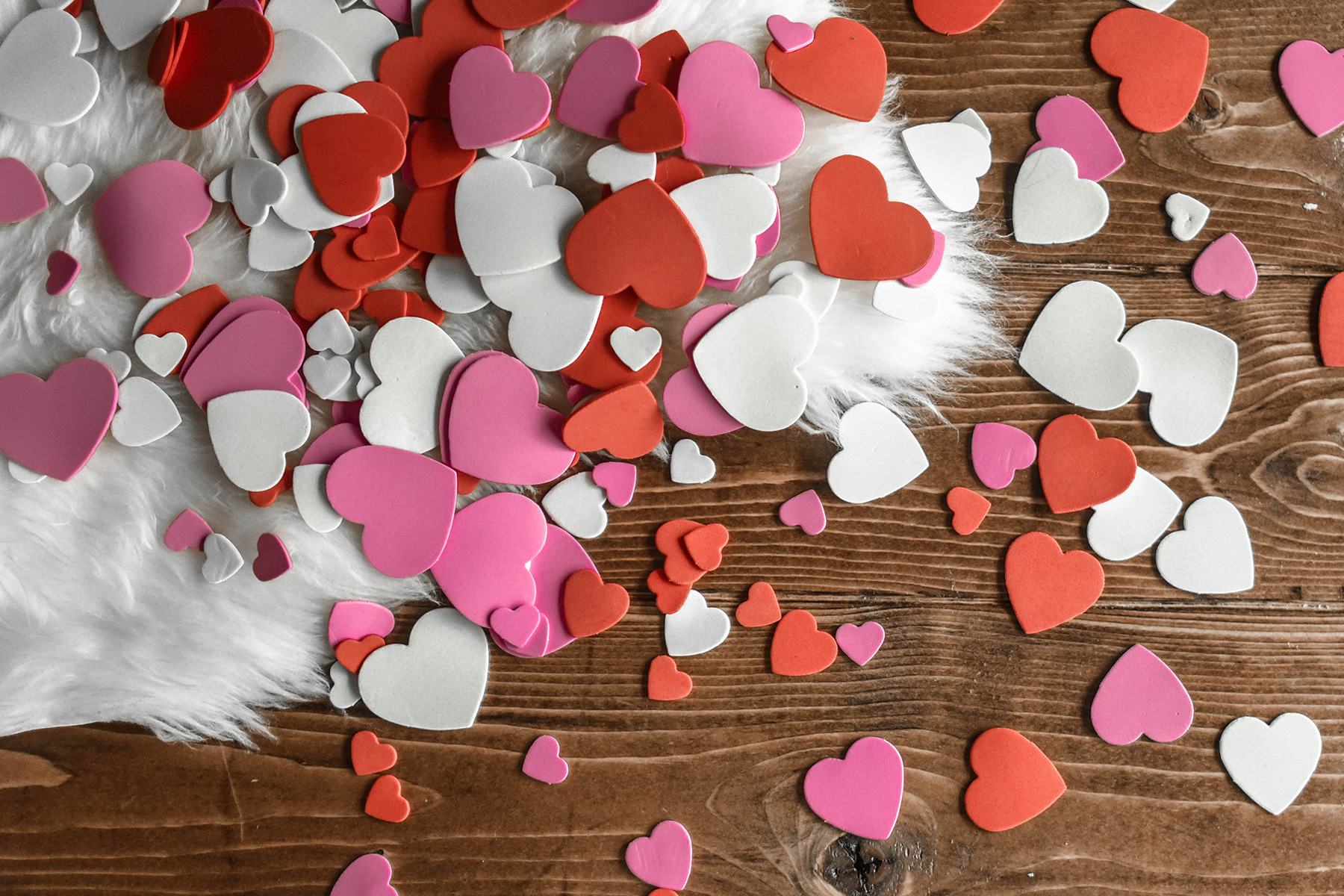 5 Last-Minute Affordable Valentine's Day Ideas 
Posted on
February 11, 2022
Valentine's Day is coming up and if you're like many people, you might be a little short on cash. But don't worry – ThriftSmart has 5 last-minute Valentine's Day ideas that are easy on your wallet.
These activities are easy to do and don't require spending a lot of money.
Idea #1: Turn Your Kitchen into a Romantic Dinner Theater
Sometimes the best ideas are the simplest. Treat yourself or your sweetheart to a special homemade meal with a fun twist.
Set the Mood
Step # 1: Make Your Menu Decisions
Valentine's Day is a great excuse to try out some fun, new recipes. Make out your ingredient list and check your local supermarket's specials for things like discounted in-season produce, or prepared meats in meal-sized portions.
Purchase your list items, and don't forget dessert. You can experiment with flavored chocolates, new flavors of ice cream, or top off a delicious meal with cheese and fruit.
Don't forget to give the movie aspect of this idea some consideration. Are you going to watch a scary movie or romantic comedy? Your menu should reflect the genre of the movie you'll be watching.
Step #2: Pick a Location
You can turn your kitchen into a movie theater, or set up a carpet picnic in the living room. Just pick one spot in the house where you want to eat and set up camp there for as long as you like. If it's your first time doing this activity, you may need to do a test run first, so you can choose which chair works best for your viewing angle.
Step #3: Turn on the Movie!
You can set up your TV or laptop in front of your dinner table and watch it there, or turn off all the lights except for a few candles (perhaps votives with romantic scents like vanilla or lavender). Either set up all your courses ahead of time so everything is within reach, or plan an intermission or two where you can clear the dinner dishes and grab your dessert.
Idea #2: Read and Snuggle on the Couch
If your partner has been dropping hints about a book of interest, investigate ordering a gently used copy online, check the shelves at your local thrift store, or borrow it from the local library.
Grab a tome of your own, a comfy blanket, some candles, chocolates or cut fruit and cheese to make a cozy couch nest for reading alone or together. Switch on some relaxing instrumental music to set the mood.
Then settle down for some quality, relaxed reading time.
Idea #3: Create an At-Home Spa Day
If you're short on cash and looking to pamper yourself or your partner, you can create an "At-Home Spa Day." This is how it works…
Get some small candles. Find a nice relaxing playlist on Spotify or an online radio station like Pandora for your spa music.
Hibiscus Green Tea Bath Soak Recipe
Ingredients:
1 cup baking soda (sodium bicarbonate)
4 cups boiling water
3 hibiscus tea bags
1 cup sea salt (optional)
Directions:
Step 1: Steep the hibiscus tea bags in 1 cup of hot water for 10 – 15 minutes.
Step 2: Stir salt into remaining 3 cups of boiling water until dissolved and allow to cool slightly.
Step 3: Add baking soda to a large bowl, then pour the hibiscus tea in slowly.
Step 4: Stir until all ingredients are combined then transfer to a jar or container.
Use this mixture in your bath water by filling the tub with warm water and adding 1/2 cup of the bath soak.
Idea #4: Make Your Own Treats
Create your own Valentine's Day treats—All you need is a few ingredients, some candy molds in appropriate shapes, and something to keep them in.
Chocolate Hearts:
Ingredients:
1 1/3 cup white chocolate chips
1/3 cup milk chocolate chips
2 tablespoons butter, softened
3 cups powdered sugar
1 teaspoon vanilla extract
Directions:
Step 1: Melt together 1 1/3 cup white chocolate with 1/3 cup of milk chocolate over low heat on the stovetop.
Step 2: Stir in 2 tablespoons of butter until melted, remove from heat and allow to cool for a few minutes.
Step 3: In a medium bowl, stir powdered sugar and vanilla extract into the chocolate mixture, stirring until well combined.
Step 4: Scoop about 1 tablespoon of dough onto lined cookie sheets or silicone candy molds. Gently press down with fingers to flatten the dough ball slightly.
Step 5: Place in fridge for 10 – 15 minutes to allow the chocolate mixture to stiffen. Carefully remove from candy molds or place on waxed paper lined cookie sheets.
Idea #5: Play Board Games
If you're looking for an easy way to have fun with your partner or friends on Valentine's Day, why not play board games?
There are plenty of new and different board games you can play together online:
Ticket to Ride. This one is a bit like playing Monopoly but with more strategy. You collect train cards and play them in order to claim railway routes on the map. The goal is to see who can finish their secret destination first by collecting and trading matching train cards.
Ultimate Werewolf: Deluxe Edition.This board game is a social experiment. The players are assigned secret roles in order to eliminate the werewolves among them before the werewolves accomplish their sinister goal – killing everyone in town.
Careers. In Careers , you'll go from rags to riches and back again, all in one night. You place cards face down to advance on a track with 6 roles: rap star, director, stylist, athlete, celebrity and mogul. Coming out on top requires being lucky and being strategic.
Bomb Squad. In Bomb Squad, players have to defuse bombs as quickly as possible…but everyone's in on the action! 3 or more players can play using just this rule book and a handful of tokens. Each player gets one token, which they secretly place somewhere on the board face down.
Check out these games and more on the App Store or Google Play.
You can also opt for some fun old-school board games from your favorite thrift store.
Some favorites include:
Monopoly
Trivial Pursuit
Clue
Life
Sorry
Find Fun Valentine's Day Ideas at ThriftSmart
If you're looking for some last-minute Valentine's Day ideas, don't worry – we've got you covered.
Check out ThriftSmart for tons of great ideas that will save you money and won't require a lot of time or effort. And best of all, your loved ones are sure to appreciate the thoughtfulness behind these unique gifts.
So what are you waiting for? Come down to ThriftSmart today!