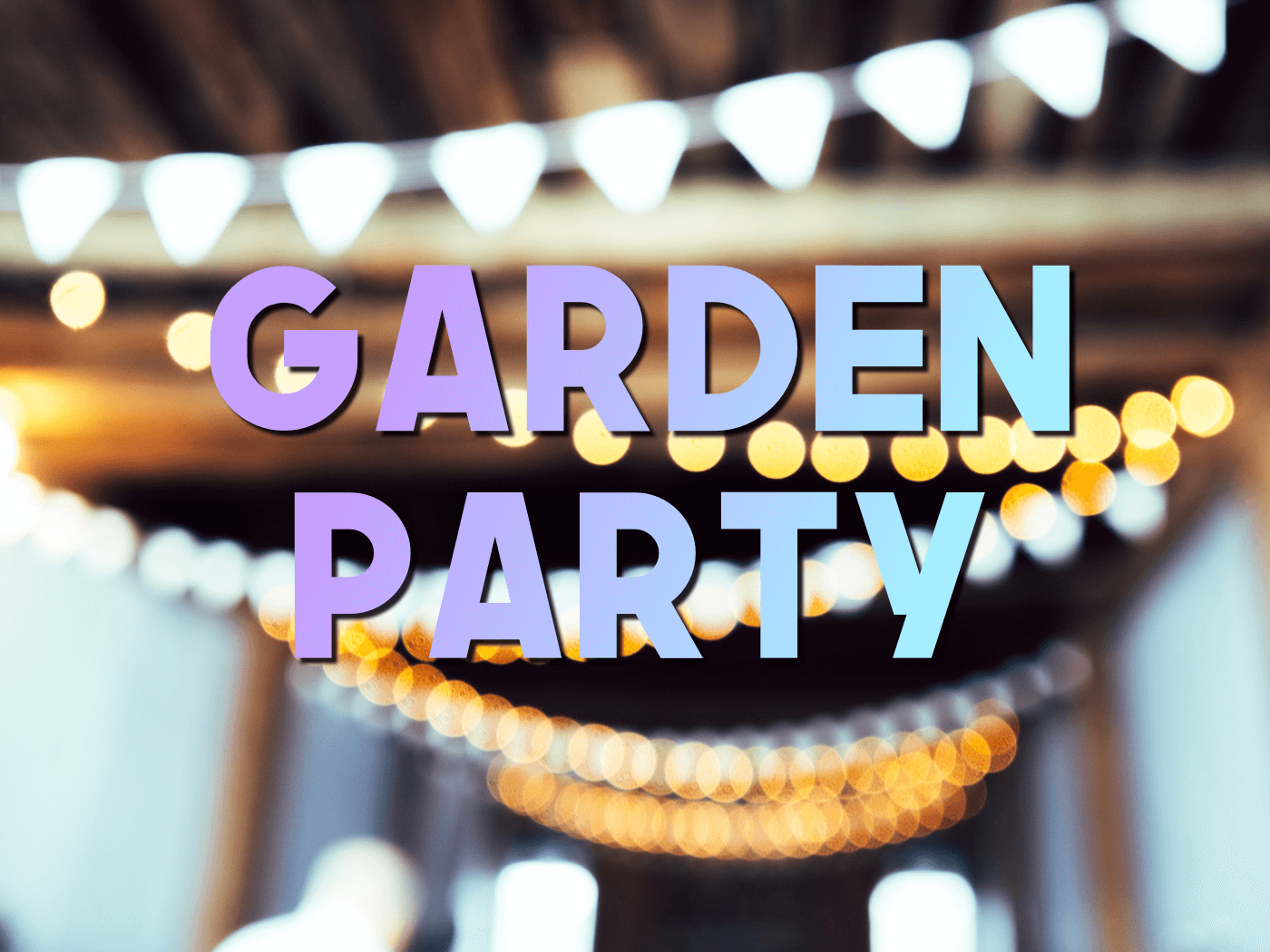 5 Must-Haves For Your Summer Garden Party
Is it just us, or is hosting a dreamy garden party super on-trend these days? Pinterest is saturated with whimsical images of be-decked tables a la twilight, and the atmosphere all too closely resembles the sophistication of one's wedding reception.

The thing is, there's something attractive about creating memorable shared experiences in intimate settings, and we're so here for this.

If you're like us and are itching to transform your yard into a mid-summer night's dream like this without breaking the bank, here are five easy ways to class up your garden party on a budget!
1.
Hit play
First things first: silence can be a total vibe vacuum at parties, and no one wants that. Whether you're going for a relaxed, elegant dinner at dusk or a day-time, upscale BBQ, providing the right ambience starts with a feeling, not a visual. What better way to do so than streaming a playlist! Think about the guest list and the tone you want to set for the party, and have the right music on cue. Even if only dimly heard in the background, music can immediately transport people into the desired atmosphere of choice. It's a free provision that's easily overlooked, and the payoff is priceless.
2. Cozy is key.
Comfy seating, blankets and soft linens add an element of charm to any outdoor space, no matter the landscaping. The goal here? To feel as if you're hosting a nice dinner in your living room…outside your living room. Adding cushions or throw pillows to patio furniture or grassy area invites guests to relax and creates a sort of "un-garden" garden party instantaneously. Strewn blankets across the back lawn and tables covered in linen tablecloths, runners and napkins are all soft touches of formality and comfort without the ostentatiousness. Thrifted linens are great for outdoor entertainment too, by the by. Bottom line is, hominess isn't exclusive to the interior of your home!
3. Lighten things up a bit!
Light brings a sense of warmth, signals an undertone of merriment. String a canopy of little white lights over the table, hang lanterns, scatter tea lights, or incorporate thrifted, mismatched candlesticks into your centerpieces. Speaking of candles, be mindful of mosquitos! Light a few insect repellent candles or torches on the outskirts of the designated area to ensure your guests aren't interrupted by the annoyance of summer skeeters. (Psst! Here are a few other creative ways to repel these unwelcome, tiny visitors.)
4. Foraged centerpieces.
Some of the most beautiful floral arrangements can be sourced within the confines of our own backyards – no florist necessary! Prune a few branches from trees, pluck lush greenery from shrubs, or handpick delicate flowers from the unlikeliest of weeds, like Queen Anne's lace. Hang on to spare glass soda bottles or cold brew amber jars, and transform them into unique vases! As long as you thread similar textures and colors throughout your spread, the harmony flows. We also recommend using leafy vines or branches as table runners – pure beauty!
5. Sign here.
Signage is such a simple way to class things up, and you need not spend a penny! Don't have the best handwriting? Fear not. Messy print and relaxed cursive is the trend here. Get scribbly with it (nah nah nah nah nah nah nah). Whether it's a seating arrangement, menu, tomato basil and feta salad (see delicious recipe here) or strawberry-infused rosé, written signage on simple note cards can make even the lowliest of tater tots look gourmet (but perhaps rename them "potato bites" for a bit more class).