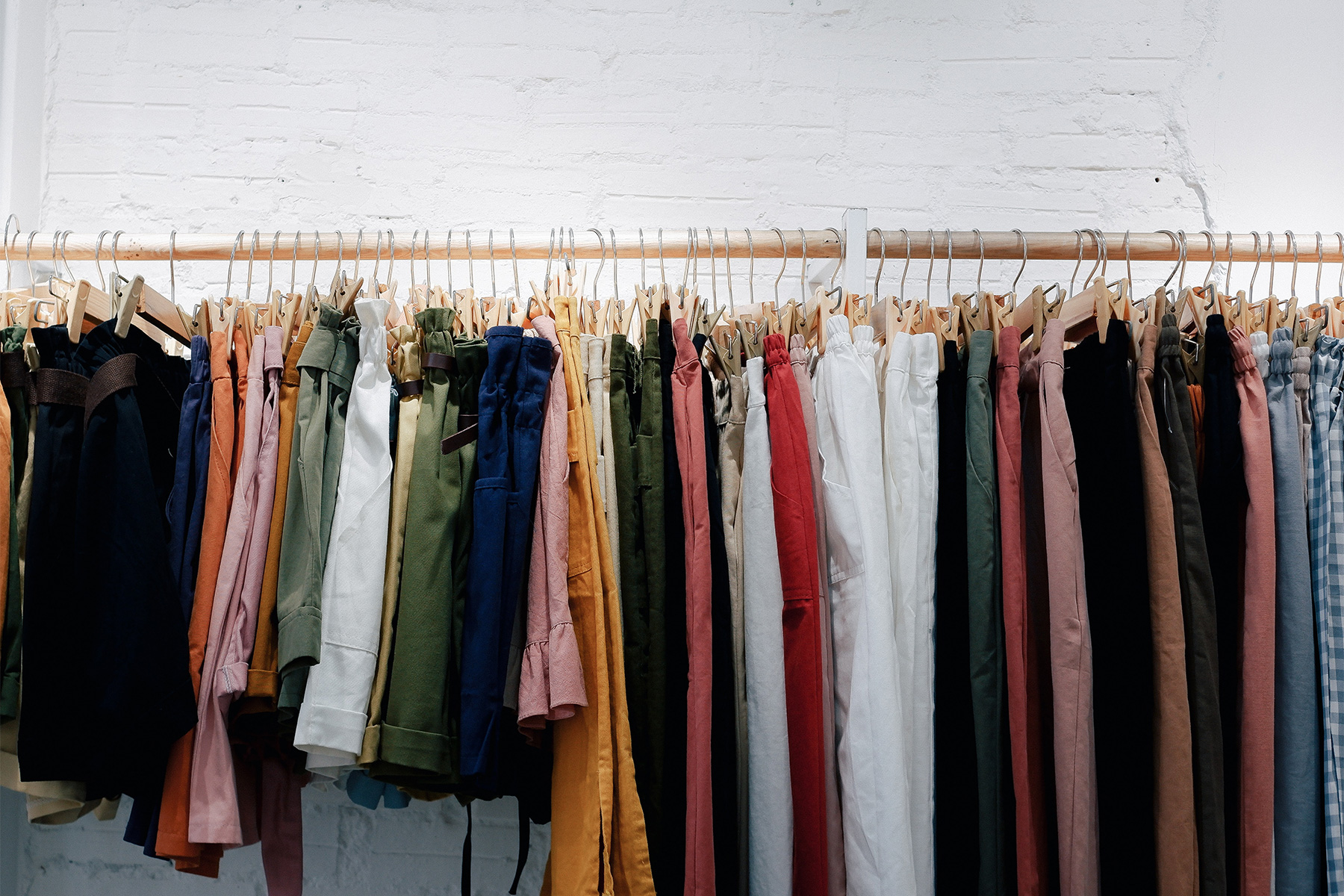 5 Spring Thrifting Tips To Get the Best Finds 
Looking to update your wardrobe for spring? Here are some tips to get the best pieces from your local thrift store.
As the winter ends and the spring begins, it becomes time to update your wardrobe for the warm weather. Whether you need bathing suits, summer dresses, sandals and flip flops, or new jewelry and accessories, spring is a great time to clean out your closet and bring in some great new pieces to wear during the summer season.
While you always have the option of buying new items from a retailer, thrifting is a great way to update your wardrobe while staying friendly to the environment— and your wallet! Thrifting can be a lot of fun, but it can also be a little daunting if you don't know where to start. In this blog post, we will give you some tips for thrifting in the springtime. We'll tell you what to look for, where to go, and how to get the best deals! So read on, and get ready to find some amazing pieces!
1. Don't Forget To Take Advantage of Winter Sales
At the end of every season, everyone is trying to get rid of the last season's stock — including retailers, people, and yes, even thrift stores! Even if you're primarily looking for warm-weather wear, consider looking at the winter jackets and boots as well.
Thrift stores often receive an influx of these items at the end of the winter from people trying to thin out their wardrobe, and they may even put these items on sale because they know most people won't be shopping for them for a whole year.
So before you start skipping the bulky coats and scarves, think about how your winter wardrobe is doing — are you going to need a new jacket, pair of gloves, or pair of pants next winter? If the answer's yes, you might want to snatch it up now before it gets priced up at the end of summer.
2. Look Out for Holes, Rips, and Other Imperfections
Every experienced thrifter knows to look out for imperfections in clothing, but this is especially important in the spring when the clothes are made out of lighter, thinner, and more delicate materials.
Most reputable thrift stores like ThriftSmart will pre-check their items for stains, rips, holes, and other types of damage. They will either avoid putting damaged items on sale or notify the customer that they're damaged with a tag or a designated section, and usually a reduced price. However, even with these protocols in place, there's always the chance that the store has missed something, so it's a good idea to check pieces yourself just in case.
Be on the lookout for clothes that have holes, rips, or other noticeable imperfections. Check the more hidden areas like internal linings, under the arms, and the inseam of pants for signs of wear and tear. While these flaws can often be repaired relatively easily, unless you're a serial DIY-er, it's not always worth your time (or money) to take on the project.
Plus, many thrift stores have a "no return" policy, so it's very important that you know what you're getting into before you buy.
3. Think Outside the Box
Most people go to thrift stores to find clothes, but there are actually tons of other items available in most thrift stores. Depending on the thrift store you're going to, you may even find things like blenders, construction materials, or camping gear!
When you go to a thrift store, approach the experience with an open mind. Instead of zeroing in on clothes, try thinking about whether you need accessories like jewelry, hats, belts, and bags. You can even take it a step further by looking at home decor items like paintings, rugs, and lamps or hobby materials, like books, kitchen gadgets, or fabric scraps!
After all, updating your aesthetic isn't just about what you wear — it can also be about home decor or the activities you do. So if you see something unconventional in a thrift store that you absolutely must have, don't be afraid to take the plunge and buy it — even if it's not what you went in looking for!
4. Try Out Different Thrift Stores
If you want to focus on shopping for just one thing, whether due to budget, practical reasons, or simple choice, it might be a good idea to narrow down a thrift store based on what kind of piece you're shopping for.
While there are thrift stores like ThriftSmart that offer a wide range of options from clothing to home goods, there are also thrift stores that specialize in clothing, furniture, designer items, collectibles, antiques, and even electronics or sporting goods. If you live in a dense shopping area, you may even find a thrift store that specializes in a specific brand or curated style.
So if you're looking for a very specific item, it may pay to check out some of the specialty shops near you — especially if what you have in mind may be particularly rare or uncommon. And if you're not sure where your item could be found, you can also try out popular alternative places to find secondhand goods like flea markets, garage sales, or online auctions.
5. Be Smart About Designer Brands
Many luxury brand fans love to shop at thrift stores, and for good reason — you can often find high-quality and sometimes even vintage items of high-profile brands like Chanel and Gucci for an insanely affordable price. But before you go buying the first five-dollar designer bag you see at the thrift store, beware — things may not be as they seem.
Because designer brands are so popular, they're often counterfeited, and in most areas, there are a lot more counterfeited items than there are real ones. That doesn't mean that it's impossible to find a good deal on a genuine designer brand at a thrift store, it just means you need to be careful.
Educate yourself on the signs of a fake and do a proper inspection of the piece you're thinking of buying, especially if you're about to spend more than you usually would because it's designer. It's a good idea to do some research on the particular item you're shopping for beforehand.
You should also keep in mind that thrift stores will usually pre-check and set aside authentic designer items in a secure showcase or even send them to a store that specializes in designer items. Ideally, these items will have certificates of authentication with them. Occasionally, things might slip through, but if it looks too good to be true, there's a good chance that it is.
Do Your Spring Shopping at ThriftSmart
If you're looking for a one-stop shop where you can find everything from clothes to housewares, ThriftSmart is the place for you.
We offer a wide variety of clothing, shoes, and accessories for the spring and summer, and all of our proceeds go to local nonprofits so you can feel extra good about your wardrobe updates.