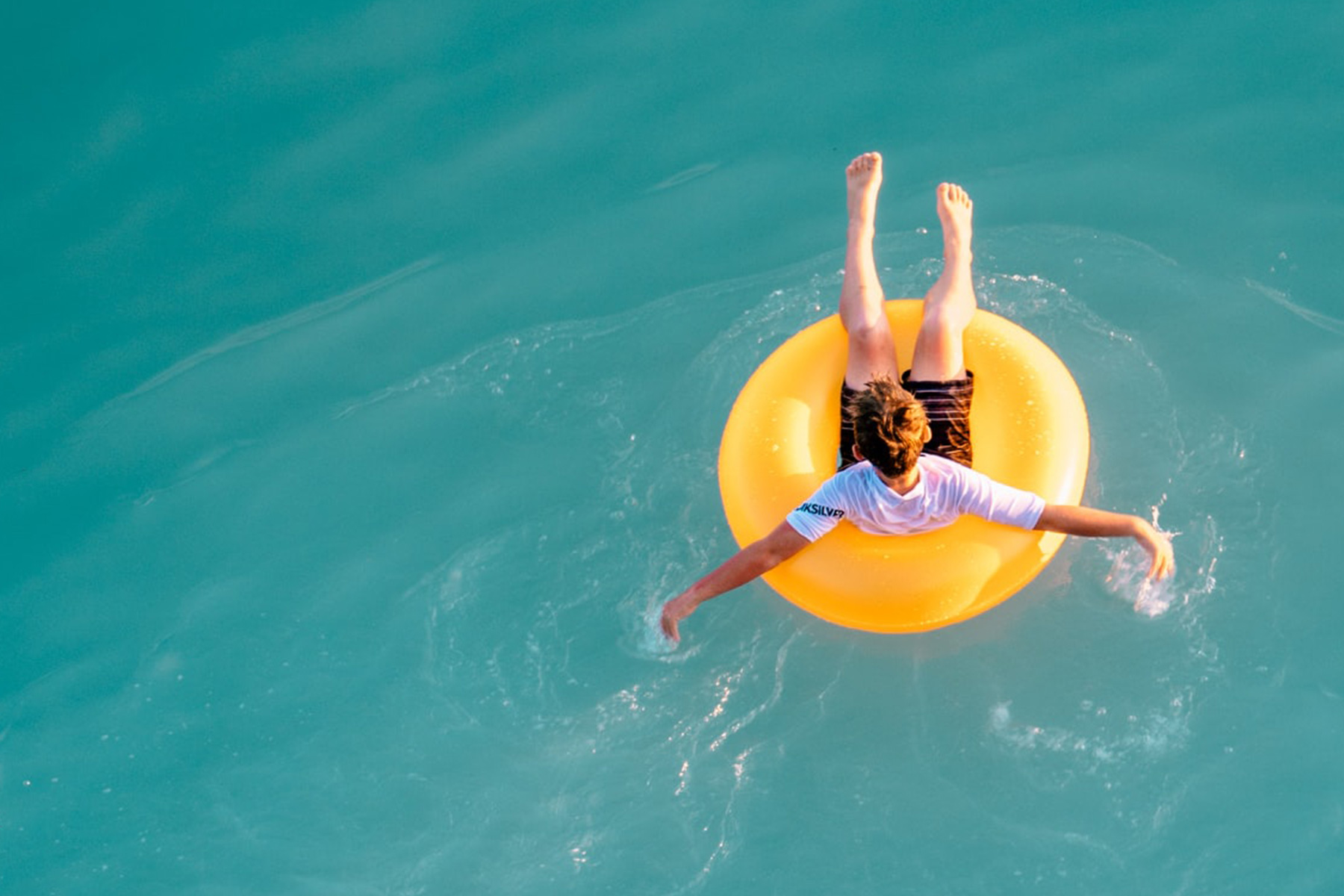 5 Ways to Beat the Heat in Nashville
Nashville is a great place to visit for many reasons. There are plenty of fun things to do in the city, no matter what your interests are. If you're looking for some fun activities to do in Nashville, here are a few ideas.
1. Water, Water, Water! Finding Places to Cool Off
Many public parks and recreation centers in Nashville offer pools that are open to the public. Take advantage of these cooling oases on hot days!
Splash around in Cumberland Park – Located between the Shelby Street Pedestrian Bridge and the Korean War Veterans Memorial Bridge, Cumberland Park features one of the best splash pads in Nashville. In addition to it's many fun and interactive play areas, it boasts one of the best views of the Nashville skyline. If splash pads are your jam, so a splash pad tour around the city. You can find great list here.
Visit Wave Country – Wave Country is a great place to cool off and have some fun. The pool features waves that crash onto the shore, making for a fun and refreshing experience. If you prefer a more exhilarating experience, check out the speed slides!
Make a splash at Percy Priest Lake – There is so much to do on the 14,000 acres of this man-made lake! You can visit Nashville Shores, which sits on the lake, to play in a wave pool, float in the lazy river, tackle the water slides and more. Fishing, hiking an boating are all popular activities here. Or, pack a lunch, towel and chair for some quiet beach time.
Splash around in Bicentennial Mall State Park – Bicentennial Mall State Park is home to a large splash pad that is perfect for cooling off on a hot day. The park also has a playground and hiking trails making it a great place to spend the day.
Visit nearby waterfalls – There are several fantastic waterfalls within a short drive from Nashville. Grab your hiking shoes and a swim suit for a waterfall-chasing adventure. Greeter Falls is a fairly easy hike and you can even take your dog if you keep him on a leash. Burgess Falls and Cummins Falls are both about an hour and a half from Nashville. Fall Creek Falls boasts the tallest freefall waterfall east of the Mississippi River and has a beautiful natural swimming hole. For a full list of chaseable falls, see this article.
2) Enjoy The Outdoors After the Sun Goes Down
Nashville humidity and summer sun are not so fun when there's no water involved, but there are ways to enjoy the town after the sun set.
Outdoor Concert Venues – There are lots of places to enjoy outdoor concerts live. One of the best is Ascend Amphitheater located near the Cumberland River. With plenty of food options and alcohol vendors, you're guaranteed to enjoy the show. The Woods Amphitheater and Fontanel and the new First Bank Amphitheater are popular choices for big name artists. Or if you enjoy a smaller crowd, Centennial Park is another excellent outdoor venue option that is host to a variety of concerts, a Big Band Dance Series and even Shakespeare in the Park.
Movies in the Park – This summer, there are many outdoor movie screenings taking place around Nashville. What's better than watching a good film under the stars? Bicentennial Capitol Mall State Park Amphitheater has a 21+ movie series beginning in July and running through October. If you're looking for a family outing, check out the dive in movies at Nashville Shores in the month of July! You can also visit the Stardust Drive-In in Watertown and the Moonlite Drive-In in Woodbury for a nostalgic experience.
Sporting events – You haven't fully explored all that Nashville has to offer if you haven't been to any sporting events. Enjoy Sounds baseball games at Horizon Park, join the growing population of Nashville Soccer Club fans during home games at GEODIS Park, or cheer on the Nashville Predators at Bridgestone Arena when they're in the playoffs.
Line dancing, ghost tours and dinner cruises – When line dancing sounds like fun, you should go and check out the Wildhorse Saloon. Complimentary line dance lessons happen all the time during opening hours where you get to learn how to cut a rug in Nashville. When you're done, you can join up with a ghost tour in downtown Nashville to end the night. If a fancy float down the river is more your speed, The General Jackson Showboat conducts legendary lunch and dinner cruises. You can also contact them for private events where you can experience the wonders that surround a paddlewheel riverboat.
3) Air-Conditioned Places to Enjoy
Some days, you need to just escape the heat completely. Head indoors to one of Nashville's many museums or attractions. From the Country Music Hall of Fame to the Frist Center for the Visual Arts, there are plenty of options to choose from.
The Country Music Hall of Fame – There are many great museums in Nashville that offer summer deals. The Country Music Hall of Fame is offering a Summer Package that includes four general admission tickets and a $50 gift card for only $125.
The Frist Center for the Visual Arts – You'll find a Summer Membership Special that gives you unlimited access to the museum for only $50.
Cheap summer movies – Many local theaters and libraries offer free or cheap summer movies as a way to get out of the heat. They even offer discounted snack packs to keep you smiling all the way through. Visit Regal theaters for $2 movies on Tuesdays and Wednesdays. Check your local theaters to confirm times.
Go shopping – Be it the mall, a local boutique or your favorite thrift store, add a little retail therapy to your day while you cooling off.
4) Enjoy Something Cold
Nothing feels better than a cold drink or creamy ice cream on a hot day. Here are a few ways to do that on your own or with friends.
Sip on a refreshing cocktail – There's nothing quite like cooling down with a refreshing cocktail on a hot day. Luckily, Nashville has no shortage of great places to get one. Whether you're looking for a fruity frozen drink or a cold beer, you'll be able to find it in Music City. Some of the best places to get a refreshing cocktail include The Catbird Seat, Attaboy, and The Patterson House. Make sure to stay hydrated and drink plenty of water throughout the day, especially during hot weather.
Get the best ice cream – For a classic trip down Nashville's memory lane, visit Bobbie's Dairy Dip. It's been around since 1951 and is a perfect stop for a scoop. Another great spot is The Ice Cream Bar off of Nolensville Pike with its dozens of flavors and fabulous dessert menu.
Enjoy a cool, shady patio – There are many great places to enjoy a shady patio on a hot day in Nashville. The beer garden at Von Elrod's is a fantastic place to find some shade, as is M.L. Rose at any of their three locations. Bringle's Smoking Oasis is also a fantastic outdoor space complete with outdoor games for kids!
5) Self Care – Always
If you're feeling overwhelmed by the heat, it's important to take a break and cool down. Sometimes, the best way to do that is to simply stay indoors in the air conditioning.
Take a break in the middle of the day – If you can, try to take a break from being outside when it's hottest in the middle of the day. Head indoors for a few hours and relax in the air conditioning. You'll be thankful you did when you step back out into the heat later on.
Stay hydrated and drink lots of water – This is important no matter what, but especially during hot weather. Carry a water bottle with you wherever you go, and make sure to drink plenty of fluids throughout the day.
Spend some time at an indoor playground – Indoor playgrounds are great places to let kids (and adults!) run around and burn off some energy. And they're usually temperature-controlled, so you don't have to worry about the heat.
Take some time for yourself – other ways to take a break from the heat include taking a nap, reading a book, or watching TV. Instead of cooking on the oven or stove, grill outside if that's what you enjoy. It's about finding time for you!
Get out and explore – Dress for the weather and avoid clothes that are too tight or constricting. Wearing loose, breathable clothing will help you stay cooler in the heat. And, if possible, try to stick to light colors that reflect sunlight rather than absorb it.
By following these tips, you can enjoy a summer day in Nashville without feeling the heat too much. So get out there and explore all that Music City has to offer!