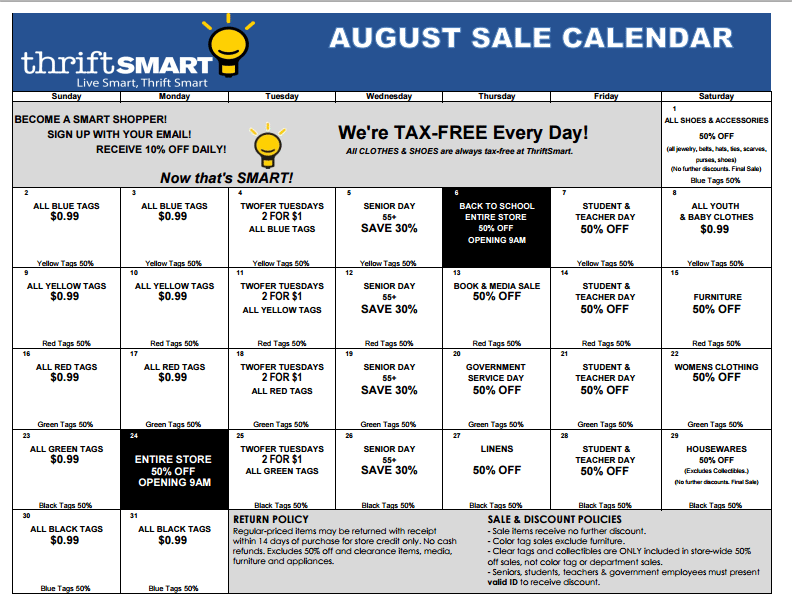 August 2015 Calendar
Here's our August 2015 Calendar!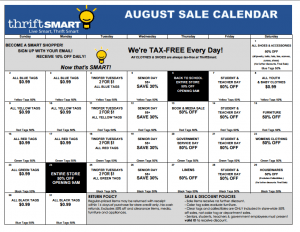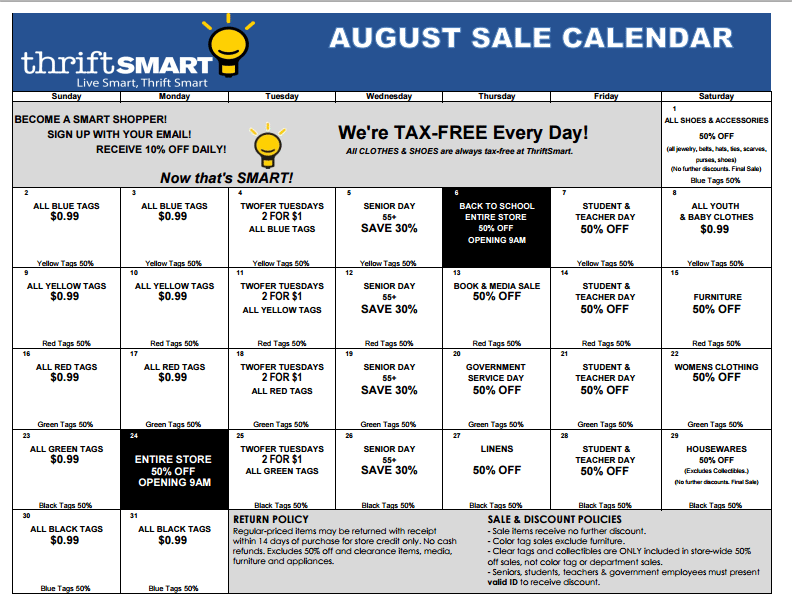 Upcoming store-wide 50% off sales this month — Back to School Sale on August 6th and August 24th sale. Also on August 6th, all shoppers can register for a $100 ThriftSmart gift card giveaway! Did you know that our clothes & shoes are tax-free everyday at ThriftSmart?