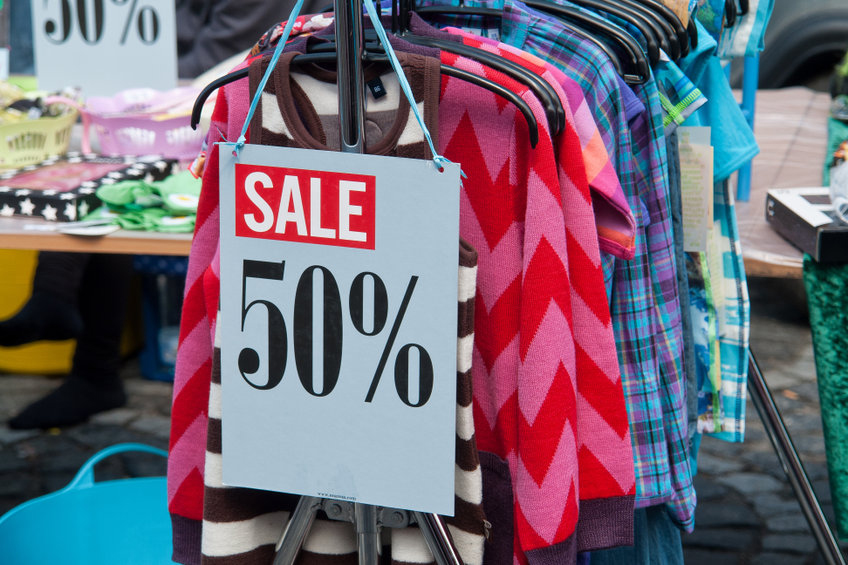 Budget Beauty: Easy and Affordable Fashion and Makeup Tips
Posted on
August 19, 2021
Beauty and budget are not often terms that go together. However, there are many ways to find affordable fashion and makeup without compromising your style. Budget beauty relies on setting yourself up for success and avoiding temptations to purchase more expensive items. It may sound difficult, but finding affordable fashion is much easier than you may think.
Below are the best 5 tips for easy and affordable fashion.
1. Browse Clearance For Affordable Fashion
It's way too easy to enter a store and go straight toward the new releases. This can be detrimental when it comes to shopping on a budget. Once you fall in love with a shirt or a pair of pants, it's hard to let it go, even when the price is way out of your budget. Browsing the clearance first can help you stay true to your price range.
Clearance items are great when it comes to shopping for the next season. If it's summer, you'll find a lot of sweaters and jackets and if it's winter you'll find several dresses and shorts. By shopping in the clearance you're stocking up for the next season without spending too much money when the items are in season.
Shopping in clearance first also slows you down. Instead of going straight for the newer items, you'll start picking up other pieces first. If you spend the majority of your time sorting through the clearance rack, you'll start to fatigue and go through the other sections more quickly.
Another great way to find name brands at an affordable price is by shopping at thrift stores. The clothes you find on the rack often look new and in high quality which makes them even more of a bargain deal. You may have to search to find the designer items but that's part of the fun. Did you know that ThriftSmart has at least one day a month where you can get 50% off the entire store? Check out our calendar to plan your next visit!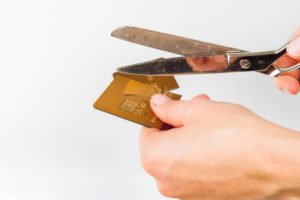 2. Don't Shop with Credit Cards
Shopping with credit cards makes it way too easy to break your affordable fashion intentions. Credit cards allow you to buy as much as you want at the moment, but it's a practice that will only cause regret later.
Instead, you should shop with cash or a debit card. This limits you to how much money you can spend while out shopping for budget beauty items. You could also create a savings account dedicated entirely to your fashion budget. Then, once it comes time to go shopping, you'll have saved up over time and can limit yourself to these savings. It may feel restricting, but it's an efficient way to avoid going over budget and stick to affordable fashion items.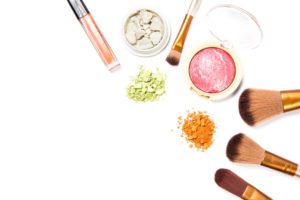 3. Choose Cheaper Makeup Brands
High end makeup is often on trend, which makes it all too tempting to buy. However, there are other, cheaper makeup brands that sell similar items. The only difference is the affordable makeup won't exceed your budget.
Shopping for affordable makeup items, doesn't mean you should settle for makeup that's so cheap it doesn't give you a good look. Do your research and experiment with different brands until you find one that works best for you.
In the long run, choosing cheaper makeup will give you the same look as higher end brands without the extra zeros behind the price.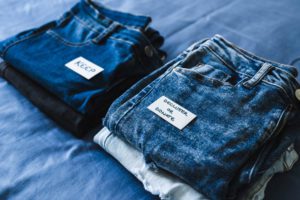 4. Sell Clothes You Don't Wear
If you want to expand your budget, selling clothes can help get you some extra spending money. Take time to sort through your closest and pull out items you haven't worn in awhile. It may be hard to get rid of some clothes, but if you're not wearing them, that extra money can go toward clothing items you actually want to wear.
Once you have a stack of clothes that you're ready to part with, you can start selling them online. There are many ways to go about this, including Facebook marketplace and ebay. Selling clothes is essential if you're shopping for affordable fashion because it gives you a little extra money to spend.
And for those close that don't sell, have no fear! Donating them to your local thrift store helps make extra room in your closet while helping others at the same time.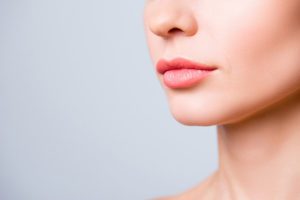 5. Splurge Where it Matters
When it comes to shopping for affordable makeup and clothes, there comes a time when it's necessary to splurge. There are just some items and looks you can't purchase on a budget. Cosmetic surgery is one of these splurge worthy fashion choices. While you can buy all the makeup you want, budget or no budget, there are some things that you just can't cover up. This is when splurging is necessary.
There are many cosmetic procedures from Botox to microneedling and facelifts that can improve your appearance substantially. Based on your budget and what you're willing to splurge, you can browse different procedures that can target your concerns.
For example, a typical facelift cost ranges from $8,000-$9,000. This procedure may seem like a lot but it permanently addresses signs of aging such as wrinkles and fine lines that can't be covered up by makeup. By sticking to affordable fashion and makeup, you'll be able to save up for a cosmetic procedure like a facelift that will give you a youthful, balanced appearance.
When it comes to budget beauty, it's important to set yourself up for success. Whether that's only shopping with cash or choosing to shop at a thrift store, there are ways to stay true to your budget. It may feel awkward at first, but over time it will become easier.
If you're interested in finding affordable fashion that's right for your budget, visit ThriftSmart today.