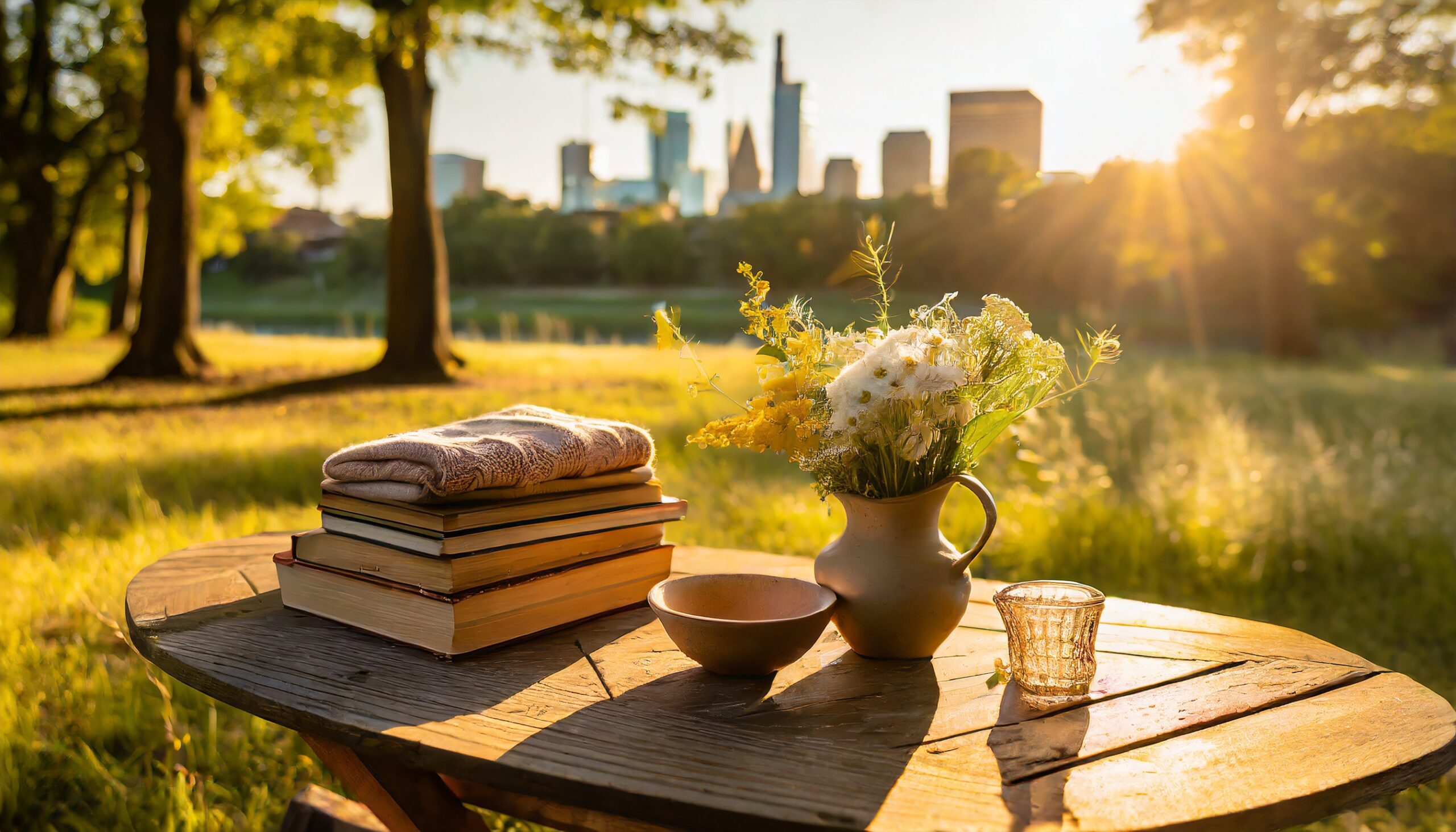 Community Thrift Store: ThriftSmart's Impact in Nashville
Posted on
October 17, 2023
In the heart of Nashville, ThriftSmart stands as a beacon for sustainable shopping and community engagement. As a leading community thrift store, we're not just about selling second-hand items. We're about creating a movement, a change, and a positive impact in our community. When you walk through our doors, you're not just entering a store; you're joining a mission. Let me take you on a journey to discover the essence of our brand and the difference we make every day.
The Mission and Vision of ThriftSmart
Serving the Community with Purpose
At ThriftSmart, our mission goes beyond the racks of clothing and shelves of household items. We aim to provide unparalleled value to our customers, create meaningful job opportunities, and wholeheartedly support charities that resonate with our values. Every item you purchase, every donation you make, fuels our mission and brings us one step closer to making a tangible difference. Curious about our story? Dive deeper into our roots and vision on our about page.
A Modern Thrift Store Experience
Quality Products at ThriftSmart
We pride ourselves on offering a curated selection of quality products. From vintage finds to modern essentials, our inventory is a testament to our commitment to quality. But it's not just about the products. Our store ambiance, the organized displays, and the friendly faces you meet – all contribute to a shopping experience that's a cut above the rest. We invite you to explore and discover treasures at ThriftSmart's Shop.
Sustainable Shopping and Green Initiatives
In today's world, sustainability isn't just a buzzword; it's a necessity. At ThriftSmart, we're passionate about promoting sustainable living. Our 100% green and clean initiative ensures that every product you purchase is eco-friendly. Moreover, by choosing to shop with us, you're not only getting a great deal but also contributing to a greener planet. After all, every item bought second-hand means one less item in a landfill.
Giving Back: How ThriftSmart Supports Charities
The Power of Donations
Imagine a world where your shopping choices could change lives. At ThriftSmart, this isn't just a dream; it's our reality. Every purchase made, every item donated, plays a pivotal role in supporting local nonprofits. We believe in the power of community, and with your help, we've been able to channel 100% of our proceeds to benefit local charities. Want to see the change we're making? Check out the charities we support here.
The GiveSmart Program
In our continuous effort to amplify our impact, we introduced the GiveSmart Program. This initiative is a testament to our belief in collaborative growth. When organizations partner with us to collect donations, it's not just ThriftSmart that benefits. These collaborations enable us to create jobs, offer value to our customers, and support charities that resonate with our ethos. In return, our partner organizations earn ThriftSmart gift cards and exclusive discounts, furthering their missions. It's a cycle of giving and receiving, where everyone wins. Since the inception of this program, we've proudly given nearly $300,000 in gift cards to organizations doing commendable work in the Nashville area. Curious about our partners? Explore the list of our incredible community partners here.
ThriftSmart is more than just a community thrift store. We're a movement, a force for good, and a community of like-minded individuals striving for positive change. Whether you're a thrifty shopper, a sustainable living enthusiast, or someone looking to make a difference, we welcome you to join our mission. Together, we can create a ripple effect of positive change in Nashville and beyond.
Engaging with the Community
Volunteering Opportunities
At ThriftSmart, we believe that the heart of a community thrives on its members' active participation. This is why we offer a plethora of volunteering opportunities tailored to fit diverse schedules. Whether you're an individual looking to give back or a group eager to make a difference, we have a spot for you. Our doors are open seven days a week, ensuring that everyone gets a chance to contribute. By volunteering with us, you're not just offering your time; you're becoming an integral part of our mission. Interested in joining our team of dedicated volunteers? Find out more about our flexible shifts and how you can get involved on our volunteer page.
ThriftSmart's Blog and Community Stories
In our quest to keep our community informed and engaged, we've curated a space where stories come to life – our blog. From sustainable fashion tips to heartwarming stories of community impact, our blog is a treasure trove of information and inspiration. Each post is a testament to our commitment to transparency, education, and community engagement. Whether you're a thrifty shopper looking for the latest trends or someone curious about our community initiatives, our blog has something for everyone. Dive into a world of stories and insights on ThriftSmart's Blog.
The Ripple Effect of ThriftSmart's Initiatives
Empowering Charities
At the heart of ThriftSmart's mission lies a deep-rooted commitment to empowering charities. Every item you purchase or donate contributes to a larger cause, creating a ripple effect of positive change. We've partnered with organizations like African Leadership, which invests in community leaders to address challenges and drive transformation. Through initiatives like clean water projects, education, healthcare, and orphan care, we're making strides in creating lasting impact. Discover more about the charities we passionately support here.
Building Stronger Communities Together
Community is at the core of everything we do. From our dedicated staff to our loyal customers and selfless volunteers, every individual plays a pivotal role in shaping our community thrift store's narrative. Together, we're building stronger, more resilient communities, one thrifted item at a time. Our collaborative efforts have not only fostered a sense of belonging but have also paved the way for sustainable living and community development.
Community Thrift Store: ThriftSmart Conclusion
In a world where consumerism often takes center stage, ThriftSmart stands as a beacon of hope, reminding us of the power of community and sustainable choices. As a premier community thrift store in Nashville, we're not just about transactions; we're about transformations. Every item on our shelves has a story, every volunteer has a purpose, and every customer becomes a part of our ever-growing family.
Our journey over the years has been nothing short of remarkable. From humble beginnings to becoming Nashville's largest thrift store, our story is a testament to the power of community, passion, and purpose. But this is just the beginning. With your support, we envision a future where sustainable shopping becomes the norm, where communities thrive, and where every individual finds purpose and belonging.
So, what are you waiting for? Dive into the world of ThriftSmart. Whether you're looking to revamp your wardrobe, donate items, volunteer, or simply learn more about our initiatives, we invite you to be a part of our mission. Visit us, explore our website, or reach out to our team. Together, let's make a difference, one thrifted item at a time.