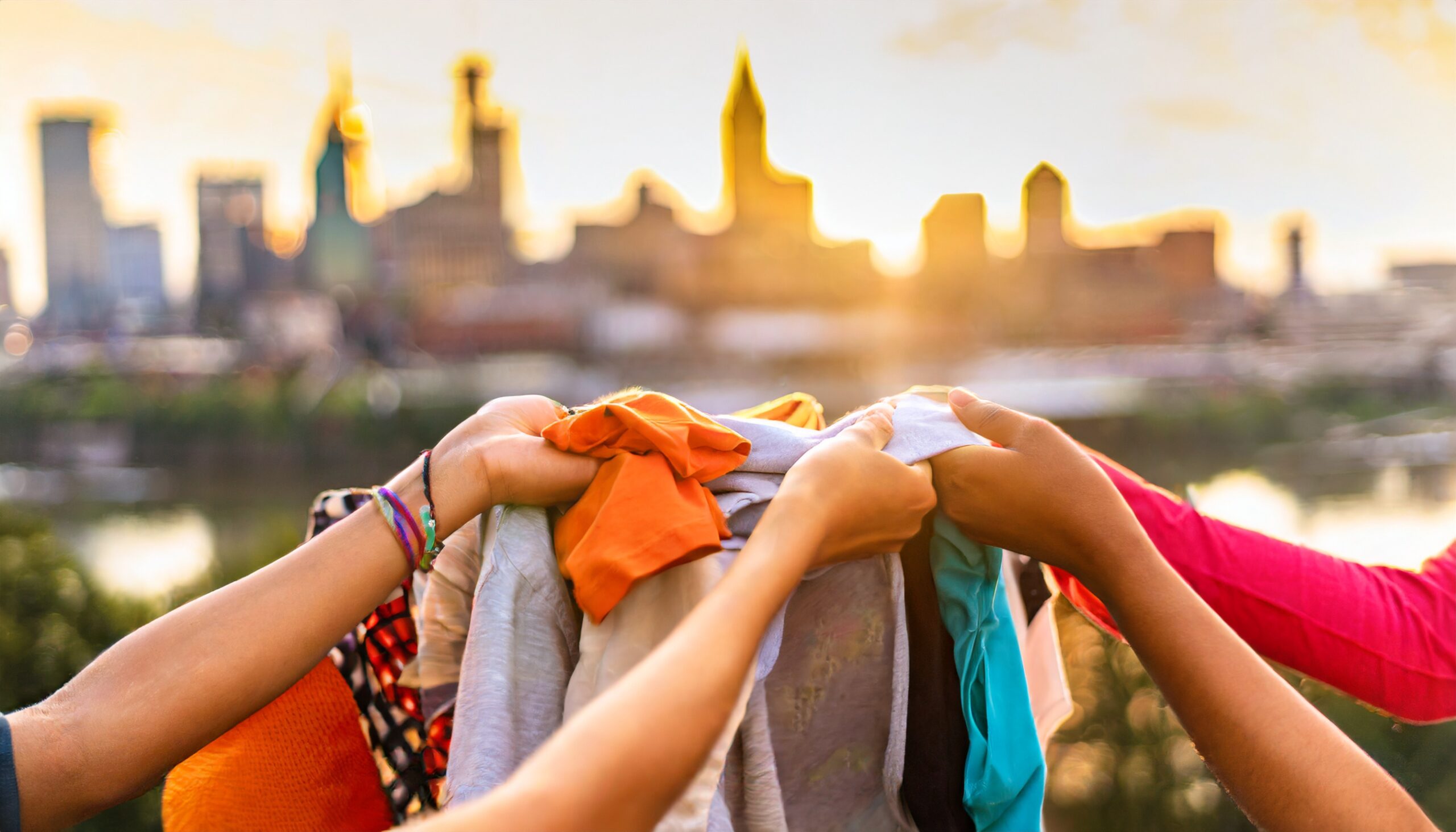 Donate Clothes in Nashville: Why ThriftSmart is Your Best Choice
Posted on
October 7, 2023
Have you ever wondered where to donate clothes in Nashville? Look no further! At ThriftSmart, we believe in the power of giving. Donating clothes isn't just about decluttering; it's about making a difference in our community. As part of the ThriftSmart family, I've witnessed firsthand the impact of every donation. Let me share with you why we stand out in the heart of Nashville.
The ThriftSmart Difference
A Mission-Driven Approach
At ThriftSmart, our mission goes beyond just being a thrift store. We're passionate about community transformation and life enrichment. Every piece of clothing you donate plays a part in our larger vision. We aim to combine the best of ministry with the latest trends in business management. This unique blend ensures that your donations go where they're needed the most. Curious about our journey? Dive into our story and discover the heart behind our brand.
Where Your Donations Go
When you choose to donate to ThriftSmart, you're not just giving away clothes; you're investing in a cause. We take pride in the fact that 100% of our proceeds benefit nonprofits. This means every shirt, every pair of jeans, and every accessory you donate contributes to a greater purpose.
One of the charities close to our heart is African Leadership. They believe that communities rise and fall based on leadership. By investing in community leaders, they're actively bettering their communities. From clean water initiatives to education, healthcare, and orphan care, African Leadership is making waves of change. And guess what? Your donations play a part in this! Want to learn more about how we support such incredible causes? Check out our supported charities and see the difference we're making together.
How to Donate Clothes to ThriftSmart
What Can You Donate?
We accept a wide range of items, and your donations are always welcome! From trendy tops to classic jeans, household items, and even electronics, we're here to take them off your hands. And the best part? We've made the donation process seamless for you. If you're in the Nashville area, we offer a free pickup service. Plus, our drop-off bins located around the city make it convenient for you to donate anytime. Before you gather your items, take a quick look at our donation guidelines. It'll give you a clear idea of what we accept and what we don't.
The Donation Process
Donating to ThriftSmart is as easy as 1-2-3! First, gather the items you wish to donate. Next, choose whether you'd like to use our pickup service or drop them off at our bins. Finally, rest easy knowing your items are in good hands and will be used for a noble cause. And here's a bonus: your donations are tax-deductible! So, not only are you helping the community, but you're also getting a little something in return.
When you think of where to donate clothes in Nashville, think ThriftSmart. We're not just a thrift store; we're a movement. A movement towards a better community, a greener planet, and a brighter future. So, the next time you decide to declutter, remember us. Together, we can make a difference.
The Impact of Your Donations
Creating Jobs and Providing Value
When you donate clothes in Nashville to ThriftSmart, you're doing more than just decluttering your closet; you're creating opportunities. Every item donated helps us create jobs for the local community. We believe in providing value, not just to our customers but also to our dedicated staff. By shopping or donating at ThriftSmart, you're directly contributing to our mission of offering opportunities and value. Our team is a testament to the positive impact of your donations. Every day, we witness the ripple effect of your generosity, from the store floor to the broader Nashville community.
Supporting Charities and Changing Lives
Your donations don't just stop at our store; they travel much further. At ThriftSmart, we've always believed in the power of community. And thanks to your contributions, we've been able to support charities that are making real changes both locally and internationally.
For instance, through our partnership with African Leadership, we've seen communities transform. Leaders are being equipped with the tools they need to bring about change in areas like clean water, education, and healthcare. It's heartwarming to see the direct impact of your donations. Every time you donate clothes in Nashville to us, you're playing a part in this global change. Curious about the stories and the lives touched? Dive into our blog and witness the incredible journey of your donations.
Conclusion: The Power of Giving
In the heart of Nashville, ThriftSmart stands as a beacon of hope and transformation. Every item you donate, every dollar you spend, and every hour you volunteer contributes to a larger vision. A vision of a community that supports each other, of sustainable living, and of making a difference in the world.
Get Involved
Your journey with ThriftSmart doesn't have to end with a donation. We invite you to get involved in various capacities. Whether it's volunteering your time, shopping at our store, or even spreading the word, there's a place for you in our family.
Volunteering is a hands-on way to make a tangible impact. We offer flexible schedules, making it easy for individuals and groups to contribute their time. By volunteering, you're directly sowing into our mission and the larger Nashville community. Interested in joining our team of volunteers? Find out more about how you can get involved on our volunteer page.
Shopping at ThriftSmart is another fantastic way to support our cause. Not only do you get access to a wide range of quality products, but you also shop with a purpose. Every purchase goes back into our mission, ensuring a cycle of giving and receiving. So, the next time you're looking for a unique find or a wardrobe update, remember to stop by ThriftSmart.
Lastly, spread the word! The more people know about ThriftSmart and our mission, the larger the impact we can make together. Share our story, talk about your experiences, and let's grow this community of givers.
In essence, when you choose to donate clothes in Nashville to ThriftSmart, you're choosing to be a part of something bigger. A movement of kindness, sustainability, and community transformation. So, come along, and let's make a difference together.