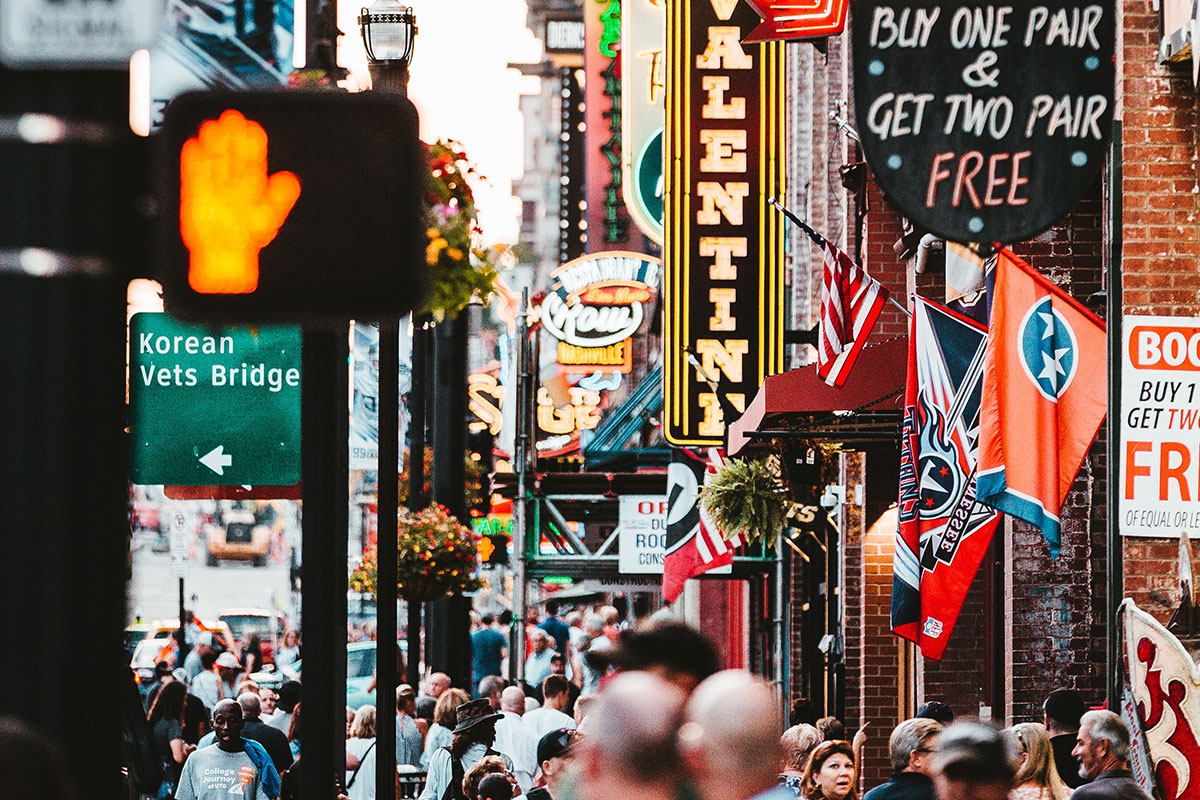 Five Things To Do in Nashville Over Spring Break
Looking for a new spring break destination? Here are the best activities to do in Nashville over spring break.
As spring break approaches, many college students use the pleasant change of weather as an opportunity to visit new places and do fun, out-of-the-box activities. If you've been looking for a good spring break destination but are sick of crowded party places, or maybe you live in Tennessee and are just trying to find fun, local activities, Nashville may be the place for you.
Nashville is a great city to visit any time of year. It has a rich history of country music and southern heritage, and it has tons of fun activities for families, adults, and everyone in between. Plus, Nashville's charming weather changes with the seasons but doesn't get too hot or too cold, which means spring is always nice and temperate. The following are five of the best spring break activities for young adults and college students in Nashville.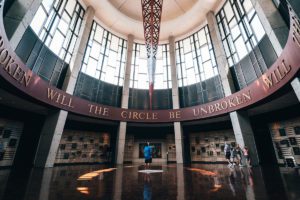 1. Visit the Country Music Hall of Fame and Museum
The Country Music Hall of Fame and Museum is one of Nashville's most popular tourist destinations — and for good reason. Located in downtown Nashville, the Country Music Hall of Fame pays tribute to the city's long and rich country music history. It's something that is uniquely Tennessean, and no visit to Nashville is complete without seeing it.
Sometimes referred to as the Smithsonian of country music, the Country Music Hall of Fame and Museum is home to exhibits on country music history, memorabilia from famous musicians, and stages used by legendary performers — just to name a few of the most basic attractions. Thanks to an expansion in 2014, it also includes 350,000 square feet of archival storage, galleries, retail stores, event space, classrooms, and performance space that regularly hosts live music and cultural events involving nationally recognized talent.
There's also a gift shop and cafe on the premises, so you can stay as long as you want and enjoy lunch or a snack while taking in all of the beautiful exhibits. Plan to devote an entire day or even more to this activity — there are so many exhibits to see, you won't want to miss them!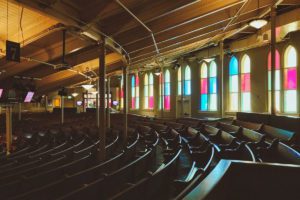 2. Stop By the Ryman Auditorium
Another great destination for country music lovers, the Ryman Auditorium is a National Historic Landmark that was once home to the Grand Ole Opry, a weekly country music stage concert that has been broadcasted over the radio since 1925, making it the longest running radio broadcast in US history. The Grand Ole Opry has since been relocated to the Grand Ole Opry house, but the Ryman Auditorium still exists as a crucial part of its history.
The Ryman Auditorium is one of the most important venues in Tennessee, as it is well-known for it's amazing acoustics that can carry sound effortlessly to all parts of the auditorium. It's also where many famous musical acts have performed over the years — everyone from Elvis Presley to Taylor Swift has graced its stage with their presence at some point.
Today, it hosts concerts for both country singers like Carrie Underwood and Dan + Shay and pop stars such as Billie Eilish. If you get a chance to stop by during your spring break road trip, it's definitely worth a visit — especially if you can manage to book tickets for an artist you love. It shouldn't be hard to do, as the auditorium is constantly bustling with events!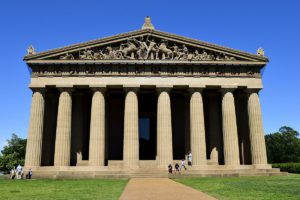 3. Explore Centennial Park
If you're looking for a more relaxed Nashville experience, Centennial Park may offer you a much-needed reset from the hustle and bustle of the rest of the city.
Centennial Park is a 132-acre park in the heart of downtown Nashville that offers something for everyone. There's an outdoor theater where you can catch free concerts and movie screenings in the summertime, as well as a large lake where you can go fishing, paddleboarding, or kayaking.
It also has walking and biking trails, gardens, plenty of green space to relax in, and even a playground for kids. Centennial Park is definitely one of the most beautiful places in Nashville, so it's worth taking some time out of your day to explore it fully. You can easily spend hours here without getting bored!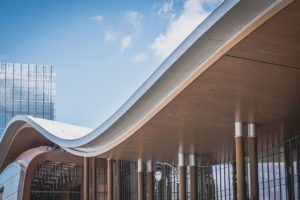 4. Check Out Music City Center
If you're into architecture, you won't want to miss Music City Center during your spring break trip to Nashville. This convention center was designed by renowned architect David M. Schwarz, and it's one of the most unique buildings in the city. With its curving glass facade and massive columns that stretch to the sky like trees, it looks like something out of a sci-fi movie rather than an architectural masterpiece from this century.
Music City Center isn't just beautiful though — it's also functional and offers Nashville residents and visitors a chance to go to unique events. It has over one million square feet of space for conventions and other events like concerts or trade shows, so there's always something interesting happening here! And if nothing else, it just makes for an awesome photo opportunity.
Check Music City Center's website for more information about upcoming events so you can plan your trip in advance. It's great to roam around the center and appreciate the architecture, but it's even better to experience a fun event centered around your interests there.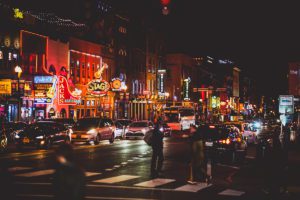 5. Party on Broadway
Not too excited about convention centers, parks, or museums? Sometimes the best way to experience the Music City is to spend a night out on the town going to the bars, shows, and events that stick out to you as you're walking by. If you're looking for a wild night out in Nashville, then Broadway is the place to be.
This area of Nashville is a local hotspot for bars, restaurants, and of course, music venues. In addition to the ever-growing number of trendy, artist-owned bars, some popular classic Broadway destinations include Tootsie's Orchid Lounge, Rippy's Honky Tonk, The Stage on Broadway, and Robert's Western World. If you want to experience some of the best music that Nashville has to offer, this is the place to be! Just be prepared for a night of rowdiness.
Conclusion
As you can see, there are definitely plenty of things to do in Nashville over spring break, no matter what kind of traveler you are. Whether you're looking for a relaxing day in the park, an educational visit filled with history, or an exciting night on the town, Nashville has you covered!
Just plan ahead and see what kind of events are available when you're in town so you can make the best use of all the amazing venues and events Nashville has to offer. And if you can't decide what to do, you can always stop at Thriftsmart to check out our clothes, furniture, home goods, and more!