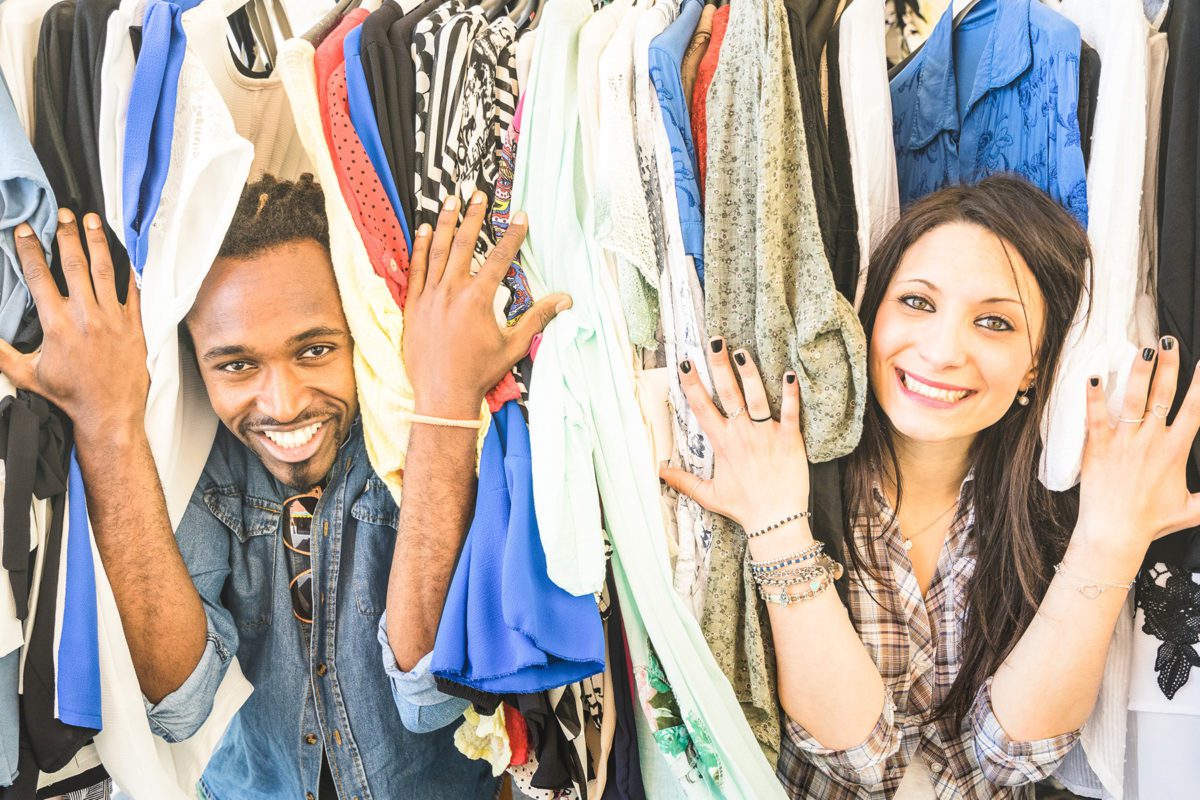 Millennial and Gen Z Shoppers Are Choosing Thrift Over New
Posted on
December 7, 2021
​​Sustainability, eco-friendliness, and eclectic styles drive the trend.
Just as sustainable and eco-friendly practices are on the rise among millennial and Gen Z shoppers, so is the interest in buying secondhand clothes. 
Younger shoppers also frequent thrift stores because they can find cool and unique styles that no one else has.
Our shopping experts at ThriftSmart have gathered some startling statistics and facts about the pros and cons of this trend.
The Thrift Sales Boom
Secondhand clothing sales have accounted for $36 billion of the total apparel sales in 2021.
By 2025, GlobalData and thredUP expect the number to skyrocket to $77 billion, according to a published report. 
That's more than 11 times the growth of the entire retail clothing sector.
According to research by the resale app Mercari, millennial and Gen Z shoppers are buying secondhand items 250% faster than other age groups.
40% of shoppers who buy used clothes are under the age of 35, according to online thrift retailer thredUP.
The Potential Downside of the Boom
The increase in thrifting by millennial and Gen Z shoppers has hurt low-income thrifters in some areas of the country.
Some younger shoppers have learned the value of trolling the racks at local thrift stores, cherry-picking the gems and reselling them online at a profit.  This affects other shoppers because it can decrease inventory and create scarcity, which can drive up the prices of secondhand items.
At ThriftSmart, we work to keep our prices low, so you always receive great value when you shop with us.
Thrift Shopping In-Store vs. Using Apps
First, it's important to understand the difference between shopping at a thrift store and using apps such as Depop or Poshmark.
The Pro of using Apps:
Sites like Depop and Poshmark feature thousands of individual sellers who do everything themselves, so more items are available
Large second hand retailers like thredUP have multiple warehouses to store inventory
The Cons of Using Apps
You pay shipping costs
You wait to receive items
You rely on their images, descriptions and measurements to assess the condition and fit of a garment.
The Pros of Shopping In-Store
No shipping costs
You get the chance to see, touch, and try items firsthand. This way, you can tell the condition and fit before you buy.
Instant gratification—You can take it home today.
It's fun! Going with a group of friends to a thrift store on the weekend to hunt for treasures is an enjoyable way to spend an afternoon.
You help the community—at ThriftSmart, we donate 100% of our profits to help local Nashville charities. Additionally, we partner with local churches and groups such as NICE to provide gift cards to those in need, including the recent influx of Afghan refugees.
The Con of Shopping In-Store
One location with a limited selection of items.
Join Us for Our Holiday Pop up Event!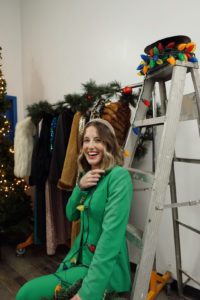 There are plenty of great reasons to shop at ThriftSmart, but this week we have an exciting one to add to the list.
Come down to ThriftSmart for Staygoldengirl's Thriftmas Party with special guests! Enjoy this festive in-person shopping event with thrift-lover and stylist @staygoldengirl on Saturday, December 11th from 1 to 4 PM!
Elizabeth Sherwood (@staygoldengirl) has curated shoppable collections of gorgeous holiday dresses, winter shoes, chic coats, and more — all at the ThriftSmart prices you love!
Need help styling those unique second-hand finds? 
Fashion experts @shopstudiosway, @anaxmolina, @thefashionchase, and @glamoore will help you style a look that makes you feel merry and bright.
You can also enter to win a $100 ThriftSmart gift card! We can't wait to see you on December 11!
Message us on FB or IG if you plan on stopping by! And visit ThriftSmart today.