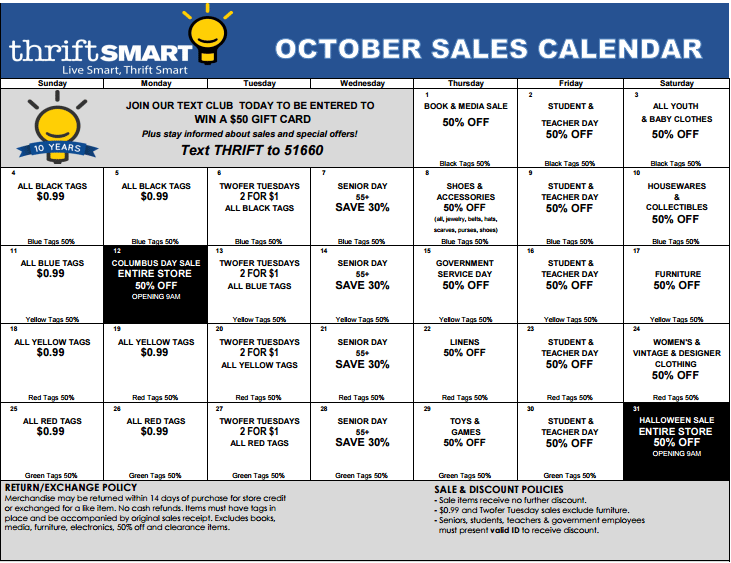 October Sale Calendar
Posted on
September 30, 2015
Here's your October calendar of deals!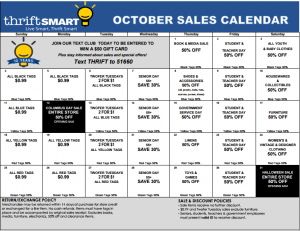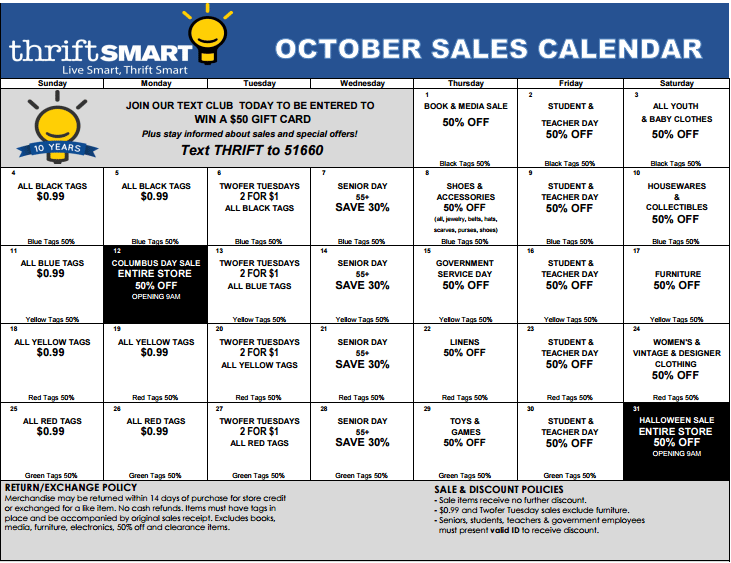 Be sure to stop in for some autumn inspiration. Whether its for your house or your Halloween costume, we've got lots to offer. Our big 50% off sales this month are on Columbus Day (Monday, Oct 12th) and Halloween (Saturday, Oct 31st). 
This month, we're also introducing a few changes to our 50% off department sales that we think you'll really like. Then there's our new Text Club and a chance to win a $50 ThriftSmart gift card…. Read on for more!
First up, youth & baby clothes are now 50% off every first Saturday.
Our Housewares sale now includes Collectibles.
Vintage & Designer items are now included with our Women's sale.
On October 29th, we'll have our first Toys & Games half-off sale.
Our Text Club is a new way to stay on top of the deals at ThriftSmart. Members will receive reminders about our biggest sales via text, along with occasional exclusive deals. And if you join, you're automatically entered into a drawing for a $50 ThriftSmart gift card! Soon you'll see signage at our stores telling you more. To join, text THRIFT to 51660. And if you prefer messages in Spanish, text AHORRO to 51660.