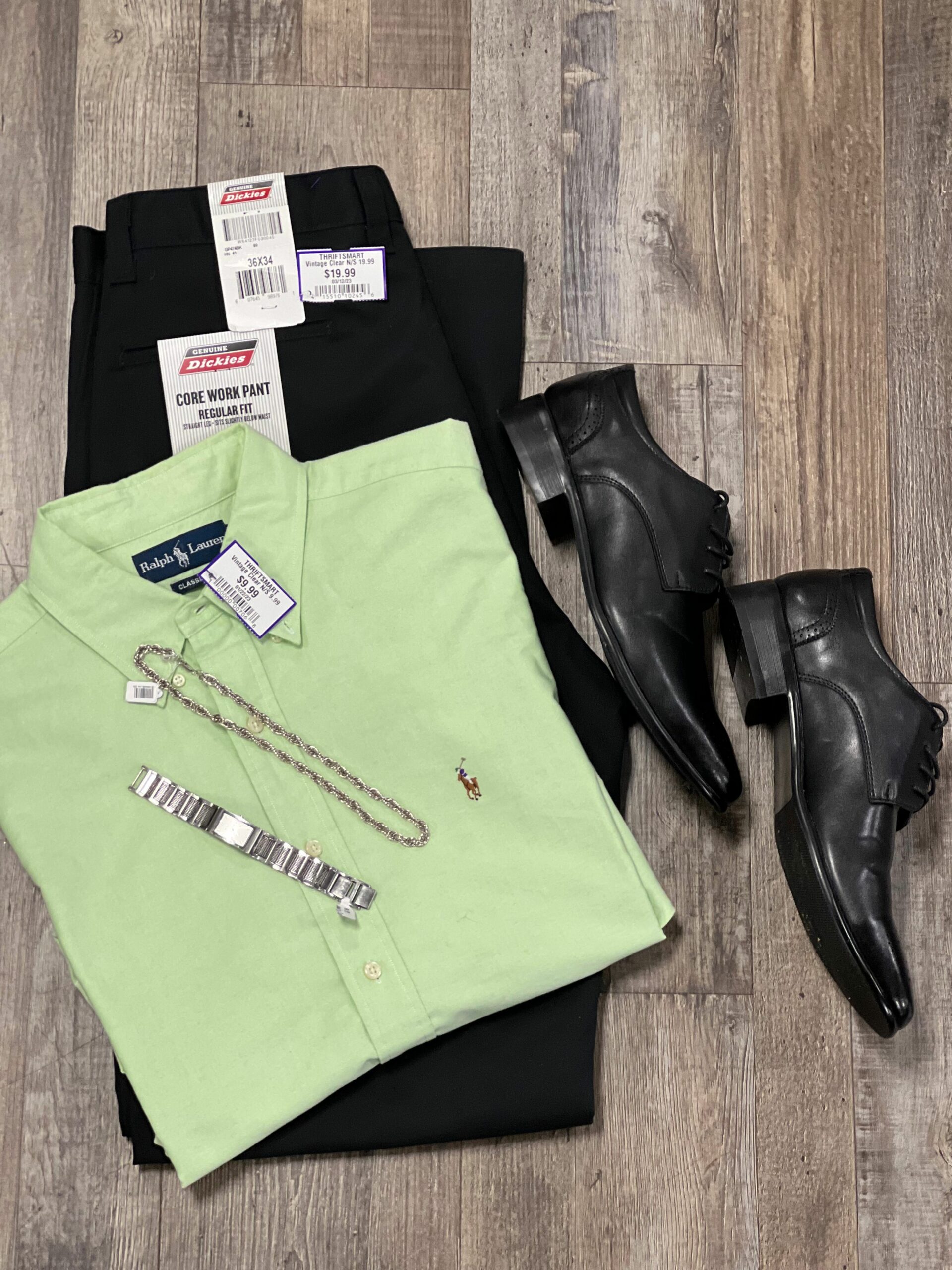 Refashioning Ralph Lauren
Ralph Lauren Refashion Beginnings
To understand how best to shop for the right Ralph Lauren to refashion, we need to look at the beginnings of the line. Ralph Lauren clothing has a rich history spanning back to the 1960s when Ralph Lauren started his career as a salesman for Brooks Brothers. It wasn't until 1967 that Lauren started his own line of ties, which he sold to Bloomingdale's. This led to the creation of Polo Ralph Lauren in 1968, where Lauren began designing his own clothing lines inspired by the American West, Hollywood glamour, and Ivy League sensibilities. Lauren's clothing quickly gained popularity and were worn by both city and country folk, becoming a symbol of success and America's aspirational lifestyle.
In the 1970s and 1980s, Ralph Lauren continued to expand the brand, introducing new lines such as Ralph Lauren Home, Polo Sport, and Ralph Lauren Collection. In 1986, Ralph Lauren became the first American designer to open a flagship store in Europe, and in 1997, the brand went public. Today, Ralph Lauren clothing has become a household name with stores worldwide and continues to embody the spirit of classic, timeless American style.
Ralph Lauren fashion in America today
Ralph Lauren is a brand that has been defining American fashion for over five decades. The brand is known for its classic, All-American style that includes preppy and sporty elements. Today, Ralph Lauren has become a staple of American fashion, and its influence can be seen all over the world.
One of the most notable aspects of Ralph Lauren fashion in America today is its ability to appeal to a wide range of audiences. From professional athletes to college students, the brand's styles are popular among people of all ages and backgrounds. The brand's pieces are timeless and versatile, allowing people to wear them in any setting, from formal events to casual outings.
Another aspect of Ralph Lauren fashion in America today is its commitment to sustainability and ethical practices. The brand has taken steps to reduce its carbon footprint and ensure that its clothing is made in facilities that treat workers fairly. This commitment to social responsibility has helped the brand win over a new generation of customers who value sustainability and ethical practices. Overall, Ralph Lauren has cemented its place in American fashion and continues to set the standard for timeless, classic styles.
Best Ralph Lauren Refashion Pieces to Thrift
Ralph Lauren is a classic and timeless brand that has been around since the late 1960s. One of the best things about the brand is that their clothing can be easily refashioned to create a unique and one-of-a-kind look. While there are several pieces that can be thrifted and upcycled from the Ralph Lauren collection, some standout pieces include blazers, polo shirts, and button-ups. ThriftSmart carries Ralph Lauren and gets new pieces in monthly. These pieces can be easily transformed with a few simple alterations, such as adding patches or embroidery, cutting off sleeves to create a tank top or crop top, or even dying the fabric. Ralph Lauren blazers, in particular, are a great thrifted refashion piece as they can easily be transformed into a statement piece with a few changes. One can remove the shoulder pads, add some funky buttons, sew on some embroidery, and dye the blazer to make it unique and modern.
Polo shirts and button-ups from Ralph Lauren can also be refashioned from ThriftSmart. These shirts can be transformed in several ways, such as by adding embellishments like lace or seashells, removing or adding buttons for a totally different look, dyeing the fabric, or adding a patch. These simple changes can create a whole new aesthetic that can be worn for any occasion. Polo shirts can be easily transformed by cutting off the collar, cropping the shirt, and adding some fringe to the bottom. Button-ups can be adorned with funky patches or embroidery, or cut off to create a fun, summer-ready crop top. The possibilities for refashioning Ralph Lauren pieces are endless, making them a great thrift find for any fashion-forward individual looking for a unique and eco-friendly way to update their wardrobe.
Ralph Lauren refashion in Nashville
Ralph Lauren fashion has made its way into Nashville's fashion world in a big way. The brand is known for its classic and sophisticated styles that have a timeless appeal. It's not hard to see why the brand has become popular in Nashville, considering the city's love for Americana fashion. Ralph Lauren's signature preppy style resonates with the city's southern charm and love for stylish yet understated fashion.
Ralph Lauren has also become a go-to brand for many of Nashville's biggest stars. Celebrities like Taylor Swift have been spotted in Ralph Lauren pieces on and off stage. The brand's quality and classic style have made it a perfect fit for the city's fashion scene. From everyday wear to red carpet events, Ralph Lauren has become a staple in the closets of many Nashville resident's wardrobes.
ThriftSmart Designer Brands
ThriftSmart offers designer brand clothing, shoes, and accessories at affordable prices. The thrift store sources its products from various charitable organizations and individuals. By partnering with these organizations, ThriftSmart is able to offer its customers an extensive range of designer brands such as Michael Kors, Calvin Klein, and Ralph Lauren, among others.
The store also has a range of vintage and retro clothing, which makes it an ideal spot for individuals who are looking to add unique and statement pieces to their wardrobe. ThriftSmart also has a clear focus on sustainability by repurposing already-existing clothing and accessories, which is not only environmentally friendly but also helps to give back to the community. Overall, ThriftSmart focuses on providing affordable, sustainable, and stylish clothing making it a noteworthy addition to the designer brands market.