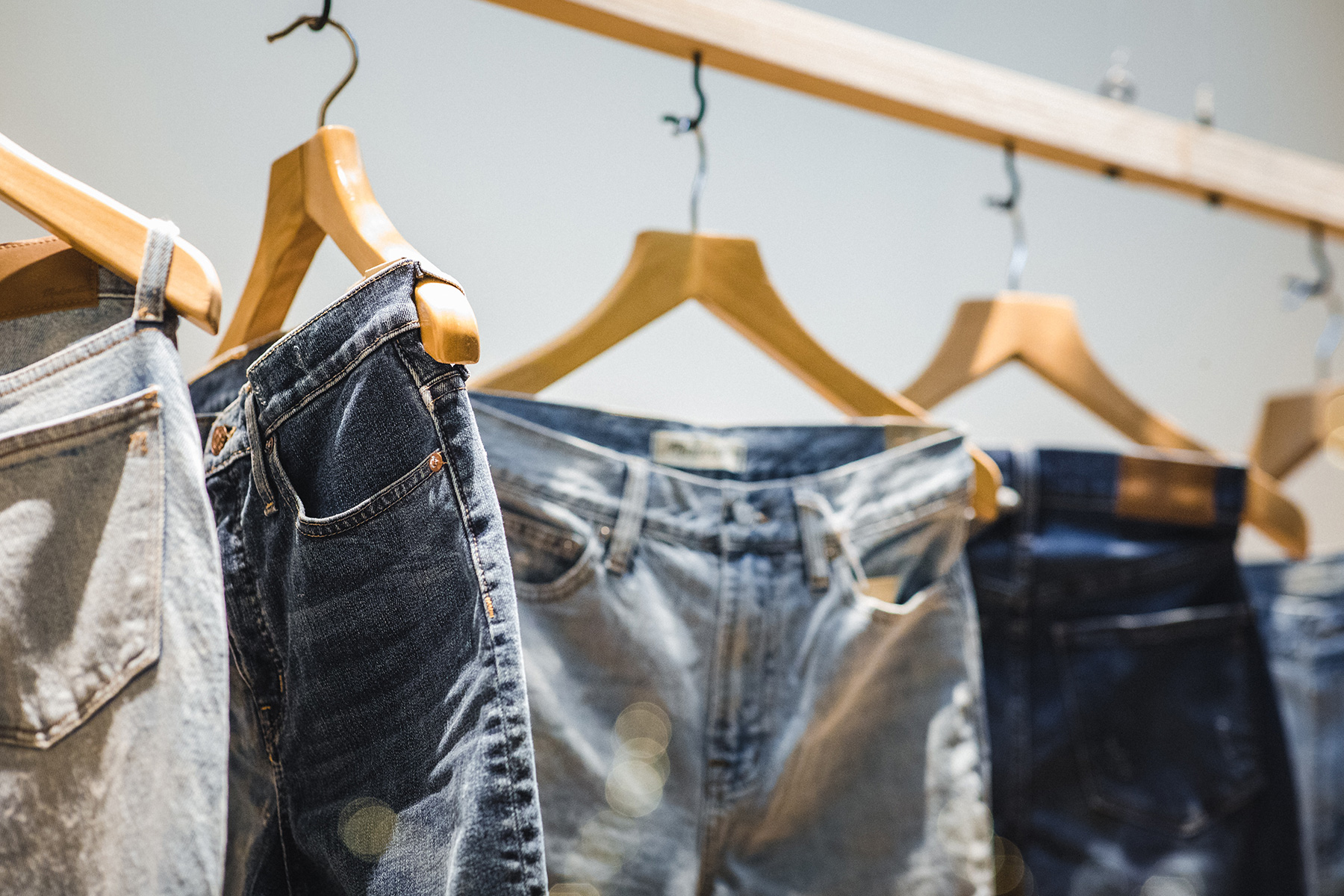 Revisiting Vintage Looks in 2021: Mom & Dad Jeans as a Style Trend
Posted on
January 6, 2022
Fashion trends come and go. Two popular trends are Mom jeans and Dad jeans. Learn more about them to see if they fit your personal style.
Shopping for jeans? Hoping to sport the latest looks and keep up with your fashion-conscious friends? Two styles of straight leg jeans—Mom jeans and Dad jeans are wildly popular right now.
Our fashion experts at ThriftSmart want to give you a short lesson about these two styles and how you can use them to build fashion-forward looks.
Mom and Dad jeans are both in the straight leg jeans category. This means they are a similar width from the top to the bottom of the legs with a slightly loose feel.
This is in contrast to skinny jeans, which are form-fitting with an extreme taper at the bottom.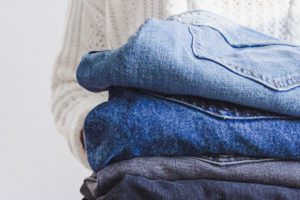 What Are Mom Jeans?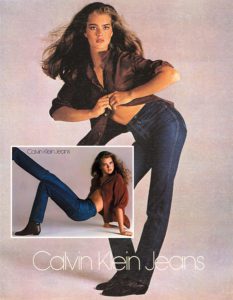 The Mom silhouette has a high waist, is relaxed at the mid-section, slightly tapered in the legs, and cropped or cuffed at the bottom.
This style became popular in the 80's and 90's during the designer jean craze that started with Brooke Shields's iconic Calvin Klein ads.
Mom jeans briefly appeared again in 2003, when Saturday Night Live's Tina Fey poked fun at the style in a skit that coined the term "Mom jeans."
In 2021, these comfy, casual jeans are available in every finish from black and indigo to light blue, acid washed, or even ripped.
Sightings of celebrity moms like January Jones and Miranda Kerr wearing these jeans is contributing to their wide appeal.
Styling Mom Jeans
It takes a little extra imagination to style with Mom jeans. Here are some tips:
Add a top with volume in the shoulders and finish with heeled shoes and a fancy bag.
Tuck your top into the waistband of your jeans to accent your waist. Wearing a bodysuit makes it easy to do this look.
Pair your jeans with a graphic tee and knot it at your waist, then add high heels for a flattering look that makes your legs look longer.
Layer jeans over leggings for winter warmth and cuff them at the bottom to fall over the tops of your boots. Add a fun sweater and a bold jacket to complete the look.
What Are Dad Jeans?
The Dad jeans silhouette has a high waist, with a slightly baggy mid-section, and wide, straight legs. These mirror the style worn by dads in the 80's and 90's.
The style was originally characterized as unflattering, but has now joined the fashion movement known as "normcore", which embraces being purposefully uncool.
Both men and women now sport Dad jeans as a fashion statement.
Styling Dad Jeans
Finding your style with Dad jeans can be challenging. This is especially true for taller people, so give yourself time for trial and error.
Tips for Ladies:
You can choose to cuff your jeans or not. If you leave them long, add a pair of high heels and a coordinating bag to give them a casual vibe
Cuff the legs and wear them with a pair of cute booties, an animal print cami, and a slightly fancy bag.
Try them out with a crop top and add extra coverage with an oversized blazer.
Give them a ladylike touch by wearing a tailored coat and adding a pair of pointed-toe boots to make your legs look longer.
Tips for Guys
Keep the vintage look by pairing them with chunky sneakers or Birkenstocks.
Cuffed or long? You choose.
Create a look of your own with a hoodie, cardigan, tee, or blazer.
Find the Perfect Jeans to Create Your Look at ThriftSmart
Check out our aisles of men, women and kids clothing to find gently used treasures to stylize any outfit. Our selection changes constantly, so you're sure to find styles to suit your tastes or inspire you to try something new.
ThriftSmart sells all of its clothing and shoes tax-free. Plus, 100% of ThriftSmart's profits go to local charities.
You can feel great every time you make a purchase. Not only are you helping others, but you're saving the planet by keeping used clothing out of landfills. Visit ThriftSmart today.