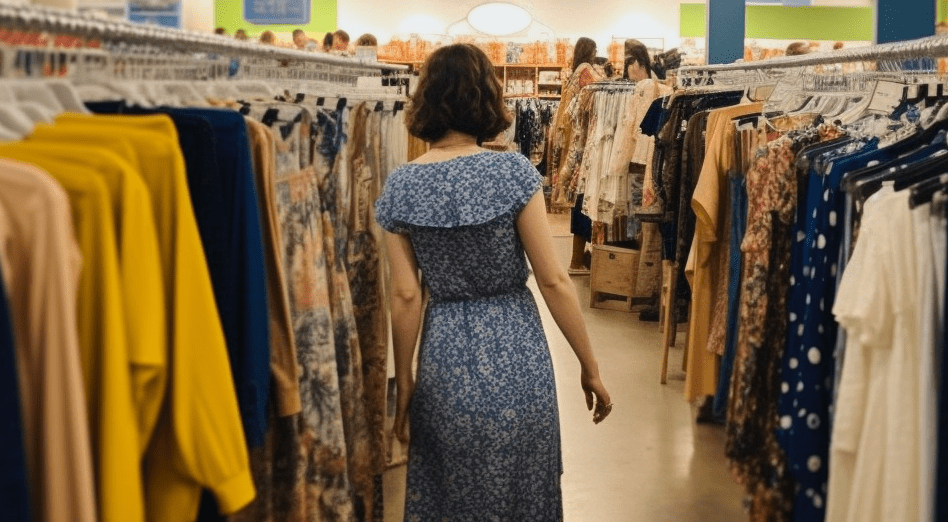 Secondhand Clothing in Nashville: Discovering ThriftSmart
The Rise of Secondhand Clothing Nashville
In the bustling heart of secondhand clothing Nashville, the city's rhythm resonates with more than just its iconic country melodies. Ah, Nashville! Known for its rich musical heritage, the city has another tune to sing – the growing trend of thrifting.
As we delve deeper into the vibrant world of secondhand clothing in Nashville, we're not just talking about worn-out garments or forgotten hand-me-downs. We're discussing unique finds that tell tales of bygone eras, sustainable choices that echo our commitment to the environment, and the undeniable thrill of unearthing a hidden treasure amidst the racks. At the heart of this movement is our very own ThriftSmart, a beacon for all thrift enthusiasts and a testament to Nashville's evolving fashion landscape.
ThriftSmart: Nashville's Premier Destination for Secondhand Treasures
For over 18 years, we at ThriftSmart have been serving the Nashville community, and what a journey it's been! Rooted in our mission to provide value to customers, benefit charities, and promote thrifty living, we've grown to be more than just a store. We're a community, a movement, and a testament to the power of secondhand shopping.
Every item on our shelves tells a story. From the vintage dress that harks back to the 70s to the barely-used Lululemon leggings that someone outgrew, each piece has a history. And when you shop with us, you're not just buying an item; you're continuing its story.
Why Choose Secondhand? The Benefits Unveiled
Choosing secondhand is a decision that goes beyond just saving a few dollars. It's a sustainable choice in a world grappling with fast fashion's environmental impact. Every item you purchase from us is one less item in a landfill. It's a step towards a greener planet.
But sustainability isn't the only card on the table. Remember the last time you found a unique piece that no one else had? The joy of discovering a vintage gem? That's the magic of thrifting. And for those who have an eye for brands, we've got you covered. From high-end names like Lululemon to everyday wear, our collection is vast and varied.
ThriftSmart's Unique Offerings
A Curated Collection of Brands
Our shelves are a testament to diversity. We believe in offering something for everyone. Whether you're a college student looking for affordable outfits or a fashionista hunting for branded treasures, we've got it all. And the best part? Shopping for clothes and brand name shoes at our store is tax-free every day!
More Than Just a Store: A Charitable Impact
At ThriftSmart, we pride ourselves on being more than just a thrift store. Every time you walk through our doors, you're making a difference. How, you ask? Well, 100% of our profits go directly to local charities. That's right! Every purchase you make contributes to a cause, making your shopping experience not just enjoyable but also impactful. Over the years, we've seen the tangible difference our community-driven approach has made, and it's all thanks to our loyal customers.
Engaging with the ThriftSmart Community
We believe in the power of community. That's why we offer various volunteer opportunities for those looking to give back. And the best part? You get to be a part of our close-knit ThriftSmart family. Join us and make a difference in the Nashville community.
Moreover, for those who love to stay updated on the latest deals and unique finds, our active Instagram presence is a must-follow. Get a sneak peek into our featured items, special deals, and behind-the-scenes action. Trust us; you don't want to miss out!
Tips for Thrifting Success at ThriftSmart
Thrifting is an art, and like any art form, it requires a bit of strategy. Here are some insider tips to make your ThriftSmart shopping experience even more rewarding:
Early Bird Gets the Worm: Our shelves are restocked regularly. Visiting us early in the day increases your chances of finding those just-arrived gems.
Monthly Calendar Offers: We have a monthly calendar filled with special offers and discounts. Keep an eye out for it on our website and plan your visits accordingly.
Don't Rush: Take your time to browse through our vast collection. Remember, thrifting is all about the hunt. You never know what treasures you might stumble upon.
Ask Our Staff: Our team is always on hand to help. Whether you're looking for something specific or need size assistance, don't hesitate to ask.
Stay Updated: We regularly update our collection with fresh arrivals. Sign up for our newsletter or follow us on Instagram to stay in the loop.
Be Open-Minded: Thrifting is all about exploration. Don't limit yourself to specific sections. Sometimes, the best finds are where you least expect them.
Check for Deals: We often have sales and special promotions. Keep an eye out for our discount tags and make the most of your shopping spree.
Wrapping Up: The Joy of Secondhand Clothing Nashville
As I reflect on our journey at ThriftSmart, I'm filled with gratitude. Gratitude for the Nashville community that has embraced the joy of secondhand shopping, for the stories each item in our store tells, and for the difference we've been able to make together.
Nashville is not just the Music City; it's a city with a heart, a city that understands the value of giving back, and a city that cherishes the magic of finding treasures from the past. At ThriftSmart, we're proud to be a part of this narrative, offering a space where sustainability meets style.
So, the next time you're in the mood for some retail therapy, why not choose secondhand? Not only will you find unique pieces to add to your wardrobe, but you'll also be making a positive impact on the community and the environment.
Are you ready to embark on a thrifting adventure? Visit us at ThriftSmart and discover the world of secondhand clothing in Nashville. Whether you're a seasoned thrifter or a newbie, our doors are always open. Come, be a part of our story, and let's make thrifting a way of life!