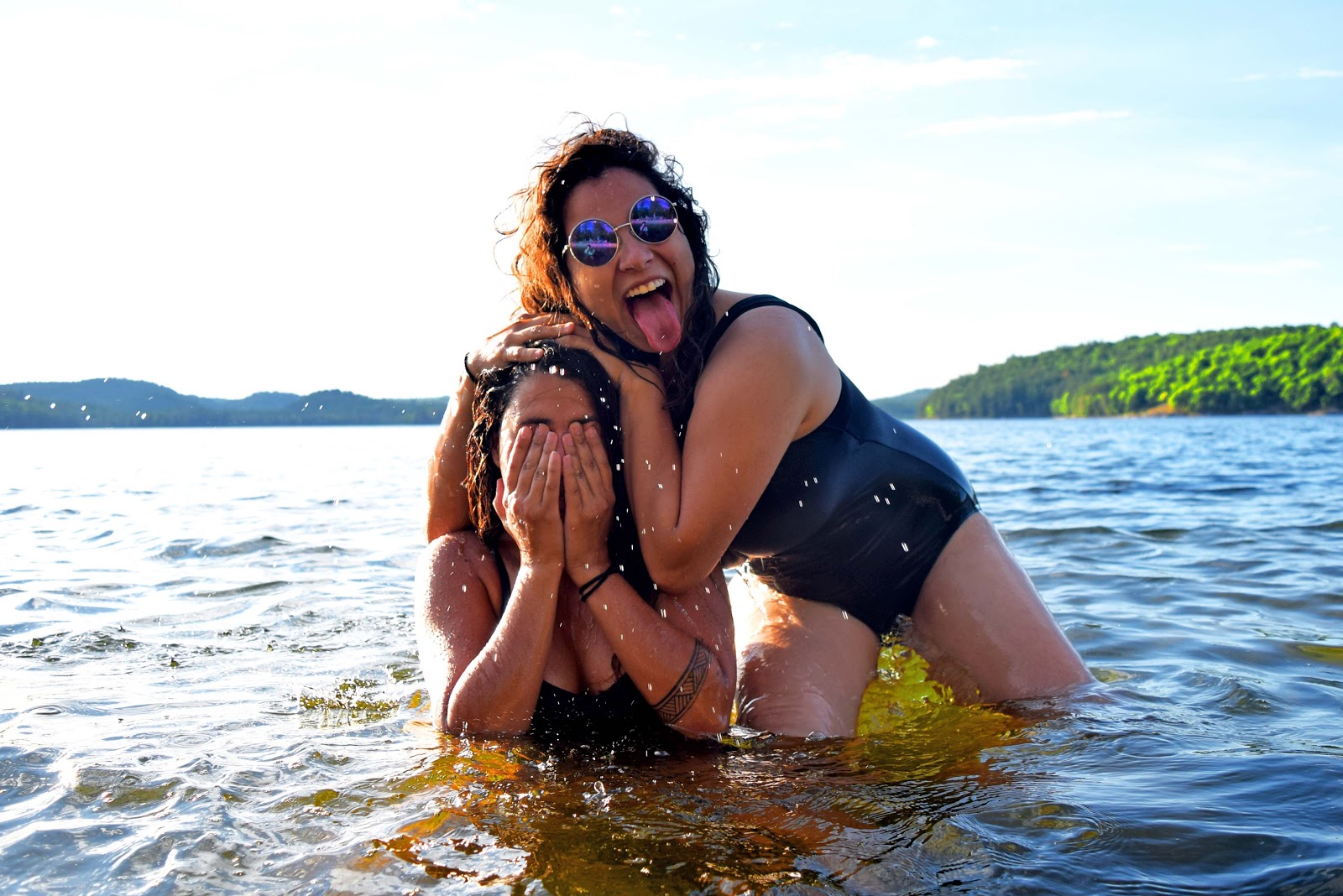 Summer Fun Ideas That Don't Involve Crowds
A Month's Worth Of Activities That Are Corona-Free!
Starving for some fun summer activities that are COVID-safe? Whether we're single, married, parents, or elderly/high-risk folks, we need ideas to keep us feeling like humans. We need fun, we need fresh air, rainy-day leisure, and above all – we need to be safe!
We've compiled a go-to crowd-proof activity list for these hot summer days, and we're pretty sure these things will keep you smiling and entertained, no matter what your state in life! And of course, we're all about thrifting here, so we've kept all the ideas free or extremely budget-friendly.
GET INTO NATURE:
1. Plant Some Potted Friends
There's something innately human about creating something beautiful and watching it flourish, and we're here to tell you quarantine has been making brown thumbs green since 2020. Tending to your garden and giving it extra love is so life-giving! Buy a thrifted pot you can add a fresh coat of paint to, try out a new plant or buy some wildflower seeds on the cheap. If you're working from home during the day, water your new friends under trendy twinkling lights by night. Get the kids involved, or use it as an excuse for the perfect "me-time!" Edible kitchen gardens are also insanely economical, and Rooted Garden is an excellent blogger on the subject! (TIP: Grab some miracle grow in powder form, and sprinkle some in your watering can once a week!)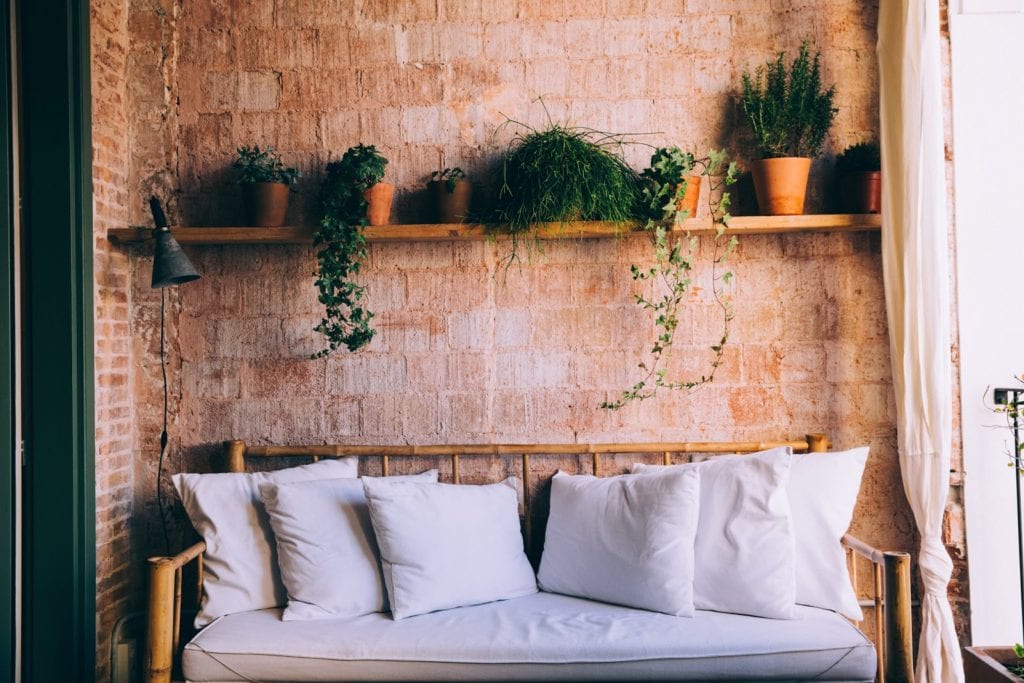 2. Grow Butterflies
Here's a fun and visual lesson to teach the kids about the beautiful changes God can make in our lives during times like these. It's as easy as ordering a starter kit and then the fun begins! Watch the caterpillars cocoon themselves and, a few weeks later, it's butterfly release day. What a fascinating learning experience to add to the books!
3. Bike Rides
Several people are using this extra leisure time to go on family bike rides. Even if you're a solo rider, bike rides are relaxing and provide time for both fun and quiet reflection! Whether used for exercise or leisure, short or long distance, it can be whatever you want it to be. Make sure to wear a helmet though!
4. Go On A Hike, Stroll, Or Canoe Adventure
We live in one of the most beautiful states for nature hikes! Let this time be an excuse to venture off to all the nearby waterfalls, or visit a beautiful, paved nature trail like the one at Long Hunter State Park if you're looking for a stroll with kids. Rent a kayak or canoe and trek down the gorgeous Harpeth River… the ideas and opportunities are endless, but be sure to call ahead and inquire about COVID guidelines.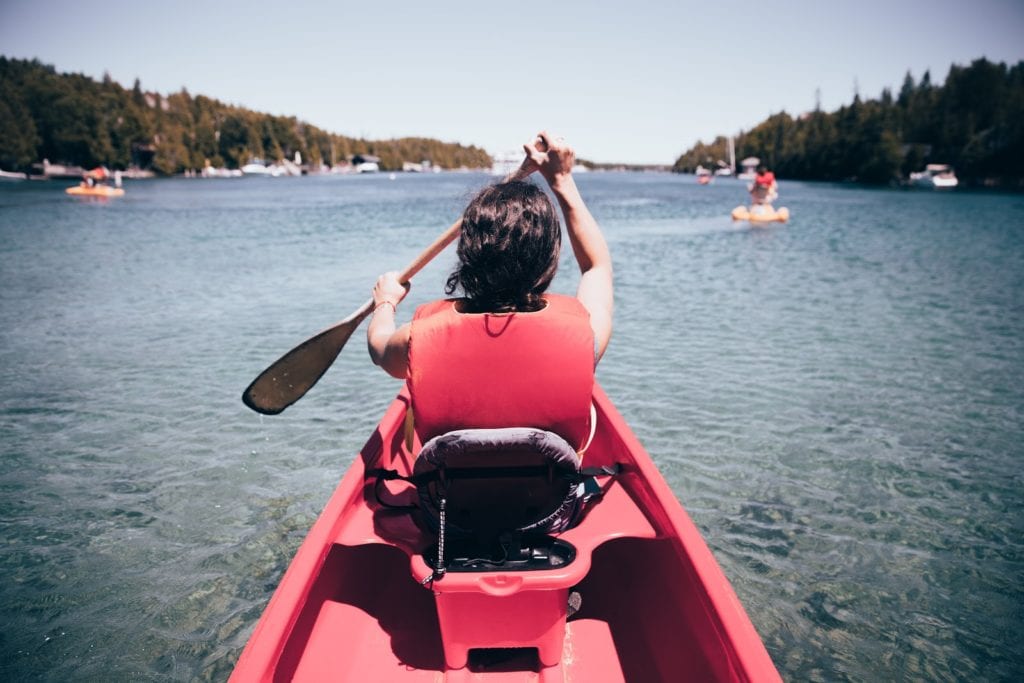 GATHER WITH FRIENDS (6FT APART, OF COURSE):
5. Picnic (or Just Wine) In The Park
Parks are the perfect place to get that Vitamin D! Make it a goal to spend time outdoors every day if possible, and get out to a local park for a blanketed picnic lunch once in a while. Maybe all you need is a bottle of wine and a couple of glasses for a quick, free getaway!
6. Social Distance Fire Pit
Who says you can't have s'mores with friends? Host a socially-distanced fire pit night. Place those chairs 6 feet apart, get a playlist together, grab some mallows and gather 'round. We need community, and this is a safe way to get together with friends.
7. Patio Happy Hour
As some of our favorite local restaurants are opening for limited capacity, support them by grabbing a drink and appetizer on their patio. If you don't have that option, or would rather stay home, learn to mix a new cocktail and serve up happy hour on your own front porch!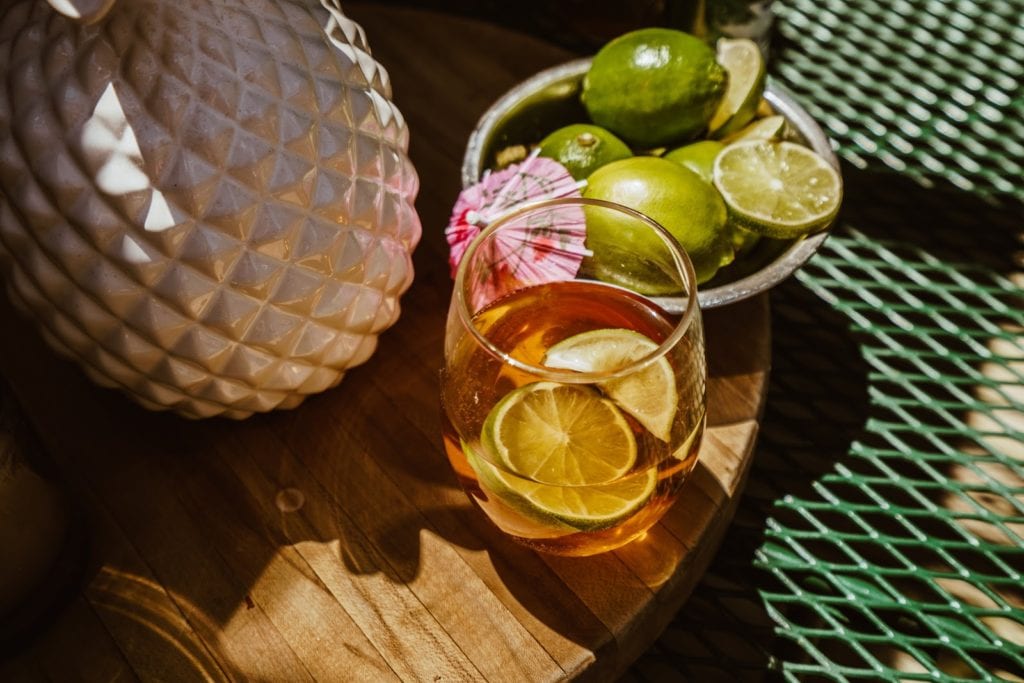 8. Cornhole Game From Across The Street
Oh man, it ain't summer unless you've played a round of cornhole (or "bags," if you're from the midwest). This game is great for all ages. Invite some friends over and play across the driveway or across the street! You can even use chalk if you don't have a set already, DIY it, or use this cornhole rental in Nashville!
ACT LIKE A KID AGAIN!
9. Fun with Chalk
We're never too old for a little chalk art, are we? Harness that inner-child, and get drawing! Surprise friends with some original art on their driveway, or write encouraging messages in your street! Being creative gets the energy flowing, breaks up the boredom, and will be sure to get little ones smiling. Hopscotch is a great way to get kids moving, plus it reinforces number practice and learning! You could even make a creative game or competition out of it! Or, sketch up a game of 4-square! You'll need a ball, too (any size will do). This is a simple but great game that may be newer to young kids, but has been around for ages!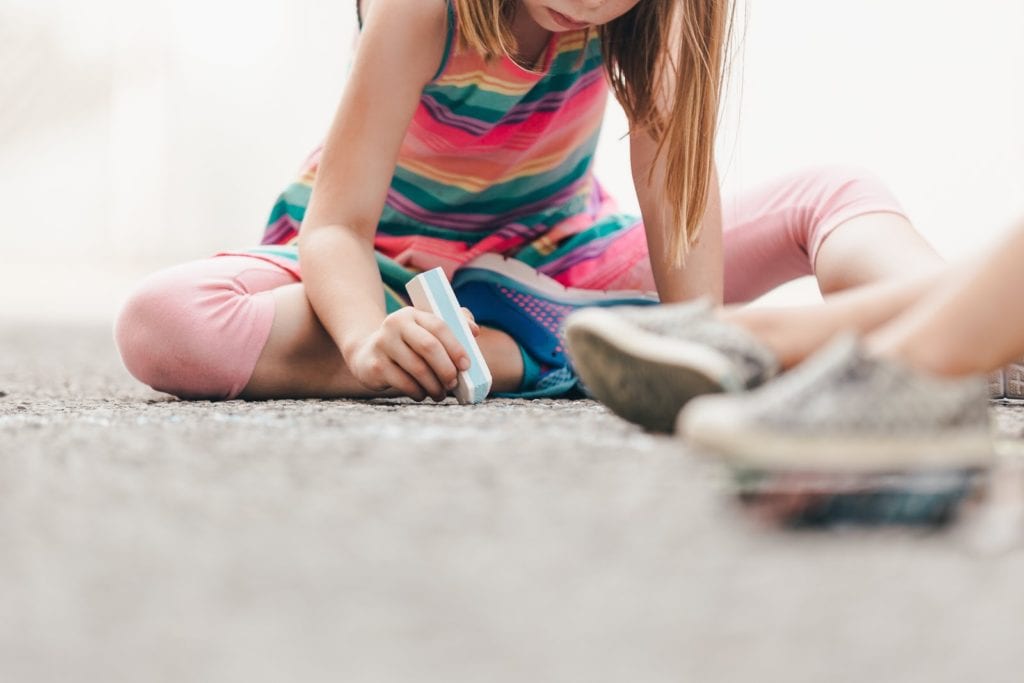 10. Hoola Hoopin'
This is old school and classic. And takes practice! Again, no one's ever too old for play or for learning a new skill. This one can be family-wide, done on Zoom, or even among college friends. You can always up the ante and do a little friendly competition to see how long you can go! Put your money where your mouth is with wagers, or get simple prizes from the Dollar Store to sweeten the pot!
11. Jump Rope Competition
Another old-school activity, jumping rope is actually heart-healthy and a great skill to learn. All the kids (and adults) are doing it these days. Once you've got the basics mastered, watch these YouTube videos to learn some new jump rope games!
12. Water Games
Blow up pools are all the rage and make the perfect platform for infinite water games for kids! This inexpensive thrill is worth every penny for the hours of fun you'll get out of it. No pool? No problem! Think water balloons, sprinklers or even just dad with a garden hose. (TIP: add a healthy popsicle in the pool, and they get nutrients, exercise AND a way to cool off outside!)
13. Backyard Ninja Course
Why not set up your own obstacle course in the back yard, or even around the cul de sac? With COVID going on, now is THE PERFECT time to re-read our post on the Top 20 Outdoor Olympic Games For Kids!
MAKE THE BEST OF RAINY DAYS:
14. Coffee Shop Drive-through
Sometimes rainy weather or even extreme heat calls for a drive to the local coffee shop to "treat yo-self!" Support your local coffee shop. Some of them (like our favorite, The Well) offer curbside pickup or even delivery through UberEats. We also give Nashville's White Bison Coffee Shop two thumbs up for its drive-through! Take your treat(s) on a quick road trip through a beautiful rural countryside road like the Natchez Trace.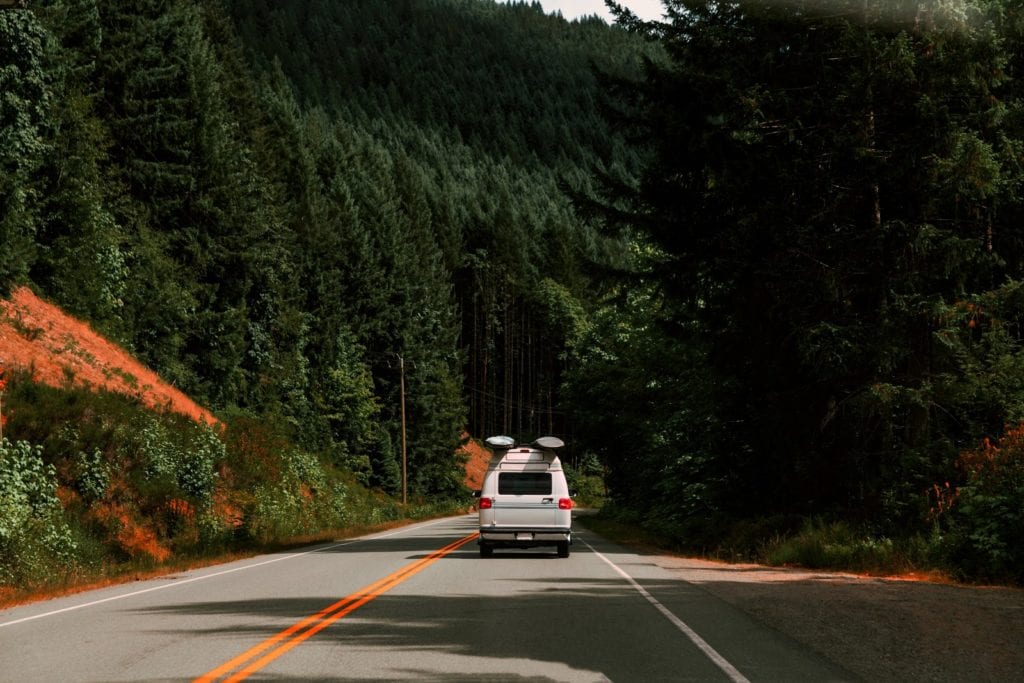 15. Cook Or Bake Something New
Whether you've never cooked in your life or you've been cooking ALL your life, there's always more to learn and experiment! Try a new recipe or bake a different cake or pastry, but be honest with your current skill level (re: sourdough bread quarantine trend). This is a great activity to do solo or get the kids involved (homemade ice cream, anyone?)! Cook a meal with your partner for a date night. Bake some goodies and drop them off at nursing homes or hospitals for the nurses. Having a small, quantifiable victory in the kitchen is not only extremely popular, but has been a soothing source of stress-relief since the beginning of time.
16. Write to the Elderly in Nursing Homes
Make a sign or card for nursing home patients and/or staff in your local area. If you have kids, help them make colorful cards or write a letter to them. This is a teachable, uplifting activity that will bring joy to so many, including yourself!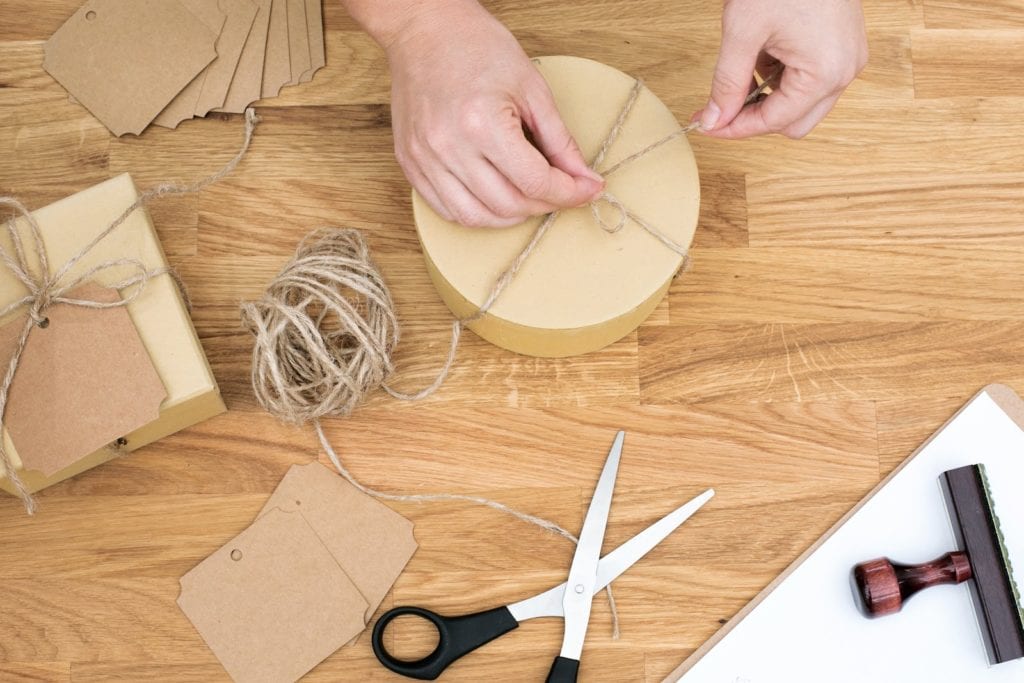 17. Thoughtful Acts Of Kindness
People love receiving things in the mail or on their front doorsteps! Let's bring others joy in this time of trial. Whether it's handwritten cards to family and friends, anonymous flowers at your neighbor's door, painting encouraging window signs, or crafting a gift basket for your neighborhood delivery person, kindness is easy and good for the soul!
TAKE SOME TIME FOR YOU:
18. Read A Book
Y'all, this is on most of our "life goals" lists. Many of us have always wanted to be avid readers, but can't find the time. Now with all this ample time on our hands, it's all-too-easy to fall victim to the distractions that keep us from achieving our goals. Enter: reading. When we allow ourselves to sit down with a book, we feel refreshed, inspired, intellectually stimulated and accomplished! Turning a page in a good book is another tangible victory that brings a sense of peace.
19. Solo Night Out (Or In!)
In this time, remember to be kind to yourself! If you're a mom, have a "mom's night in" and take a bath, reading a good book with a glass of wine and chocolate. Or if you'd like some solo time out, visit a coffee shop and bring a journal. It's not only okay, it's important to take time away from the ones you love to fill your cup so you can be a BETTER parent, friend, spouse, and productive member of society!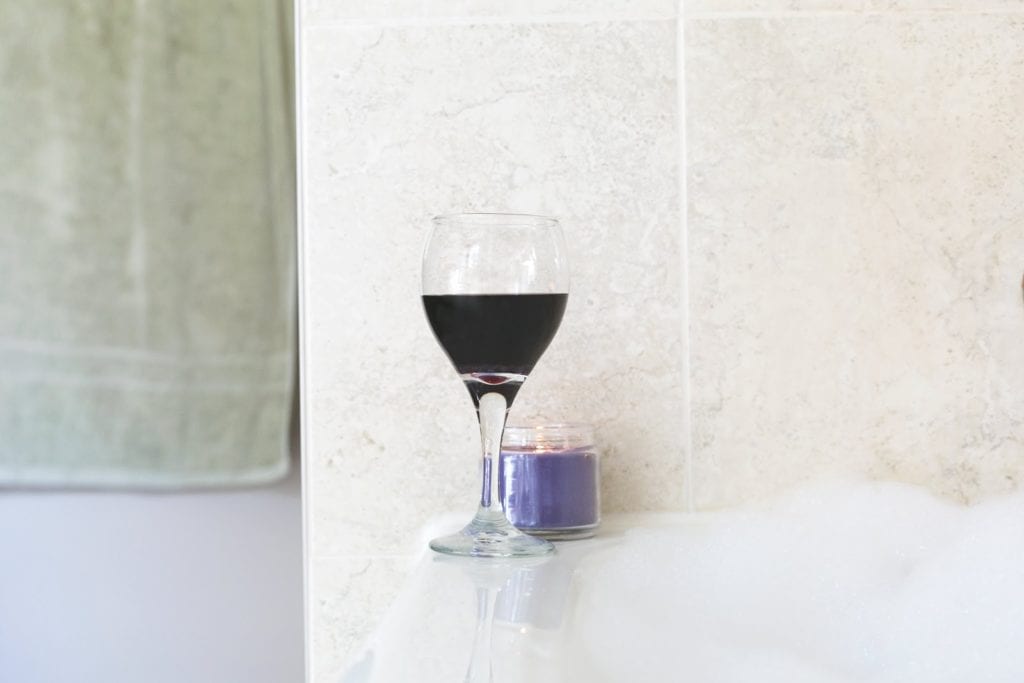 20. Um, Exercise.
All right, all right. No excuses now. Get your body into a good workout routine! Some find it best to do first thing in the A.M. Others find consistency in the evenings. The key is to get movement in, wherever you can find it. While you're waiting for the water to boil, drop and give me 30! 30 squats, 30 pushups, just start somewhere. There are also SO many free online workout classes on Youtube, like this intense Barre class. But, be sure to honor your body and GO AT YOUR OWN PACE. Push yourself, but don't overdo it. (Need a pep talk? Enter: Jocko.)
21. Pick Up A New Hobby
No time like the present to pick up a new hobby, be it tennis, bird watching, woodworking, planting a rose garden, or scrapbooking. These past-times are great for getting fresh air or crafting with your hands. Be sure to pick something you ENJOY. Sign up for a Master Class to learn a life skill from one of the greats, or learn a new language or instrument! Watch Youtube tutorials on knitting. Take this opportunity to learn something you've always wanted to do! There are so many benefits of hobbies.
22. Go On Retreat
Need a sabbatical? A weekend in nature? A faith-based retreat, a spiritual oasis? Now's the perfect time. There are many low-budget cabin rentals (or campsites!) that can be made into the perfect retreat. Unplug – even for just one night – and spend time in silence. Read an uplifting book. Journal. Go on nature walks in a new space. Reflect. Pen your goals. Check in on those New Year's resolutions from earlier this year.
GET CREATIVE WITH THE FAMILY
23. Zoom Storytime
We mentioned this idea in our blog, "Staying Sane During Quarantine," but Zoom is a wonderful way to connect with our loved ones. Have a weekly storytime with grandparents or loved ones far away to continue making memories with loved ones while you remain your distance. This is great during lulls in the afternoon and is a wonderful substitute to regular screen time.
24. Puzzles
Have friends or family do a puzzle exchange! Sadly, all too often, puzzles only get one life to live. Pay them forward, and give them a second life! Families doing puzzles is a stealth bonding experience. Working on something as a team, a couple, by yourself is extremely satisfying. And of course, it's fun! Just make sure your mischievous little one doesn't hide a piece to put in at the end!
25. Put on a Family Show, Then Go On Tour!
Have the kids (or YOU) put on a play or musical for the whole family. Perhaps it's a talent show, or a reenactment of their favorite movie. Perhaps it's a plot they've crafted themselves. The joy of seeing them act out their little creation is unspeakable! Once they've performed opening night, have them perform on tour from their very own stage (ahem, your car) for friends in their driveways. Of course, there's always Zoom performances for friends and family, too!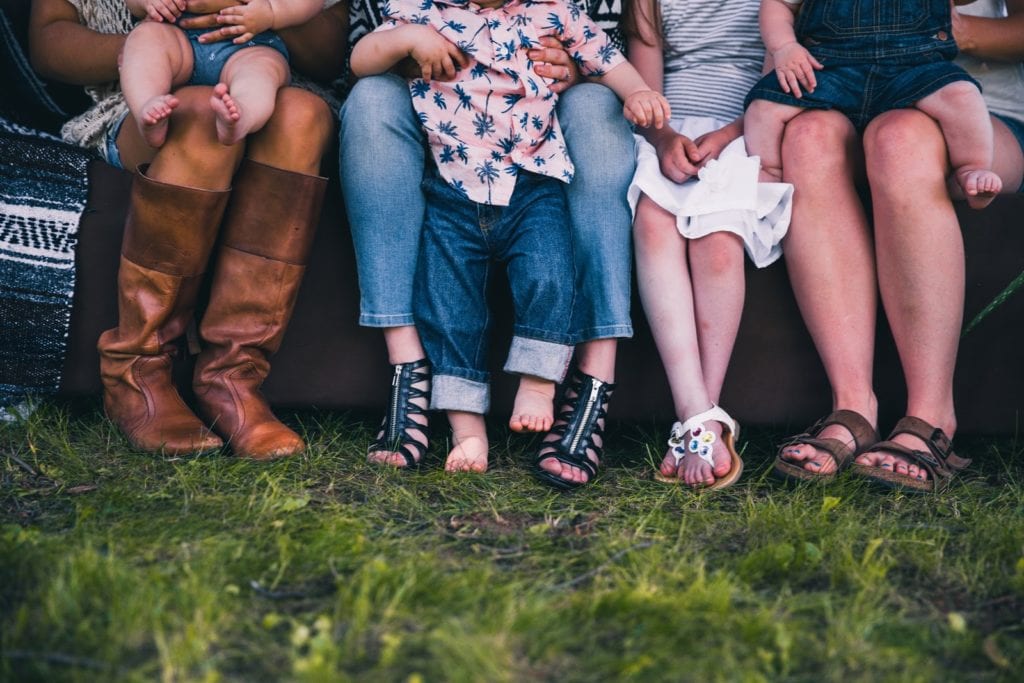 26. Chore Race
A popular trend right now is the 10-minute-tidy-up! Have each member of the family pick a room, set a timer for 10 minutes, and take before and after pictures to compare results! Or change it up assigning designated chores. This challenge will get everyone cleaning in no-time! Literally.
27. Board Games And Competitions
We suggested having family game night during quarantine, but for those rainy days, the classic round of cards or board game could be just the ticket! Also, just because it's rainy doesn't mean you can't get exercise. Set those timers! Family wall sits and push-up challenges are certainly fair GAME (see what we did there). Don't be afraid to shake things up, and dust off games you haven't played in awhile. (TIP: Rotate boxes of games and toys, like we suggested in our Minimalist Mama blog!)
We hope these ideas serve as some solid inspiration for the hot summer days ahead. If you need something else to do, you can always declutter and drop by for a visit to one of our stores! We always love seeing you at our door.