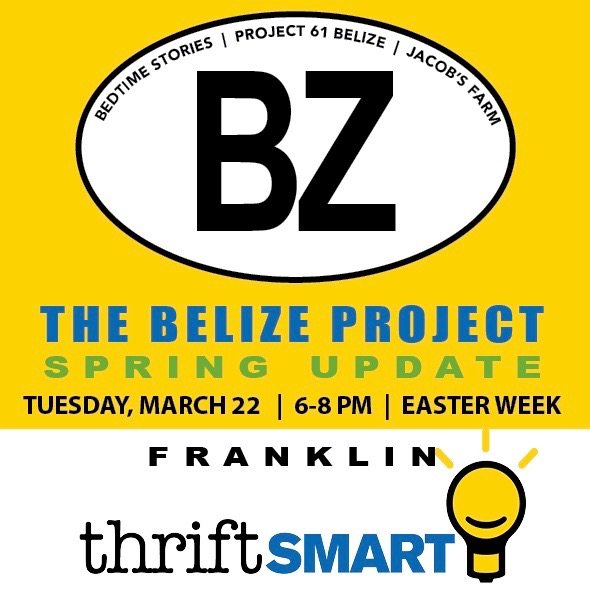 The Belize Project Spring Update – March 22nd
Posted on
February 29, 2016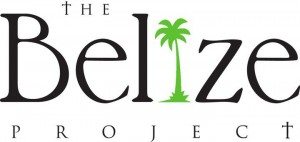 We are excited to invite you to our Franklin store to learn more about the great work our stores support in Belize. Our co-founder Dick Gygi will host members of The Belize Project on March 22, 2016, 6-8 pm.*
The nation of Belize is a beautiful country on the Yucatan peninsula next to Mexico. Yet with one of the lowest literacy rates in the Western Hemisphere and one of the highest murder rates in the world, the situation for many Belizeans is desperate.
This is where the Belize Project and ThriftSmart come in.  The Belize Project comes along side Belizeans positively impacting their communities through education, healthcare, economic development, and local churches. The Belize Project is also one of ThriftSmart's four supported charities. Every purchase and donation made at ThriftSmart leads to ongoing funding for The Belize Project . With $3,000 donated every month from our stores' revenue, and donations totaling $145,000 so far, ThriftSmart shoppers and donors are really making a difference in Belize.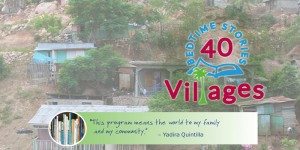 One of the Belize Projects endeavors is the BEDTIME STORIES program. This ministry seeks to raise the literacy rate of Belizean children by giving every child under the age of 4 one book every month to be read to by a parent every night. The project brings families closer together and help parents and children alike learn how to read. This is possible through a partnership with Dolly Parton's Imagination Library and Rotary International are also important partners in this Belize Project program.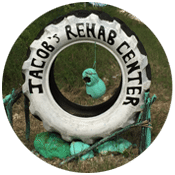 Another ministry of the Belize Project is JACOB'S FARM. Jacob's Farm is a prison substitute for men who are addicted to drugs or alcohol. Through farming and daily devotionals, this faith-based rehabilitation program seeks to help men find redemption rather than just a jail sentence and a return to life on the streets. Jacob's Farm is having great success as men are graduating from the program with not only new-found sobriety and agricultural skills, but also a love of God that motivates them to be better fathers, husbands, and leaders.
PROJECT 61, the Belize project's newest ministry, seeks to create longstanding relationships with the youth in the city of San Antonio Village, Corozal, in Belize. San Antonio Village is a small town in Belize that is faced with increasing amounts of drug use and violence. This ministry operates as an after-school program focused on engaging the youth of San Antonio and giving them a place to learn and witness a Christian community in action in hopes of raising a new generation of godly leaders for Belize.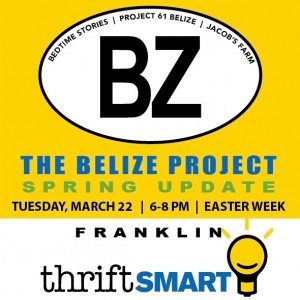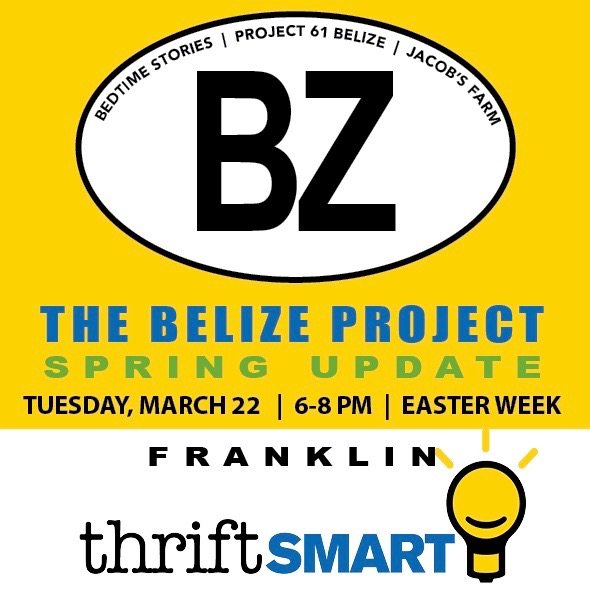 Don't miss this fantastic opportunity to hear more firsthand from Belize Project leaders on March 22nd! There will be handmade Belizean items for sale along with light refreshments and live music.
6-9pm, Tuesday March 22nd
454 Downs Boulevard, Franklin, TN 37064
*No RSVP or tickets are needed. Grab a friend and come join us! Bring a bag of donations to be entered to win one of two $50 gift cards.