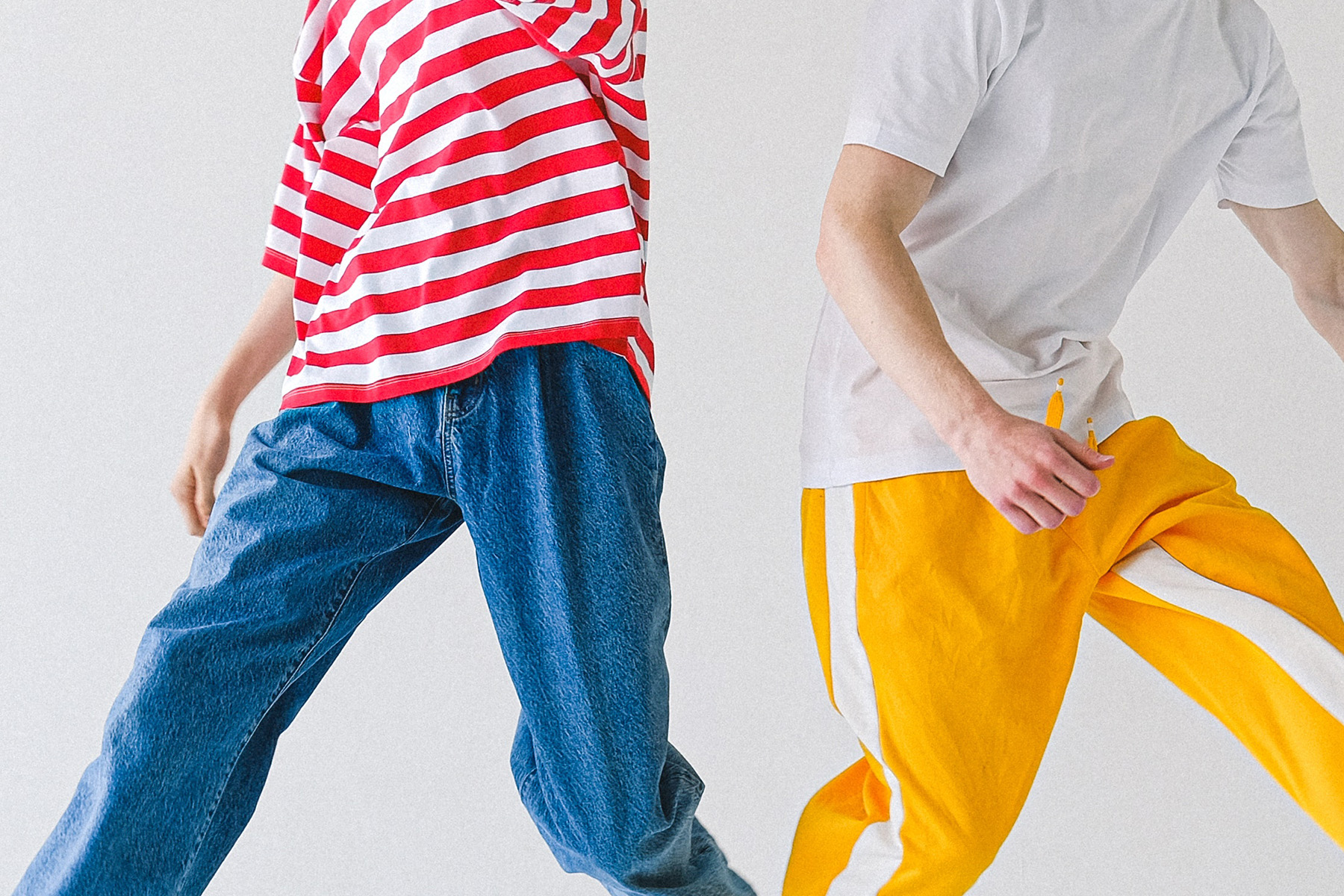 The Top 6 Spring Fashion Trends of 2022
Looking for 2022's hottest spring fashion trends? From platforms to florals, ThriftSmart has you covered!
Spring is just beginning, which means it's time to store away your winter wardrobe and start breaking out the light, colorful clothes and accessories! If you're looking to revamp your spring style and update it for this year's latest trends, you're in luck. These top six spring fashion trends of 2022 are sure to have you looking your best.
From embracing retro looks to Y2K mania, these trends are all about having fun and not taking yourself too seriously. Keep reading to find clothes and accessories that will have you feeling confident and stylish this spring season.
1. Y2K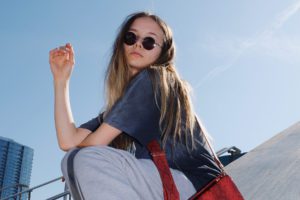 Y2K fashion started trending again a couple years ago when Juicy Velour tracksuits made an unexpected comeback. While some thought this would be a brief stint, it seems like Y2K fashion is here to stay — at least for the next few seasons!
This season, take a cue from the 2000s and go for low-rise bottoms, knee-high boots, miniskirts, and chunky belts. You can go all the way with something like a full tracksuit or a crop top and miniskirt, or if you want to keep things a bit more subtle, you can try adding just one Y2K element into an otherwise normal wardrobe. Flared jeans, baby Tees, and ribbed cardigans are all great ways to add some Y2K flair to your daily looks.
The great thing about this trend is that many people still have some genuine Y2K outfits buried in their closet, so it won't be too hard to put together an outfit. And, if you didn't manage to save anything from your real Y2K days (or weren't old enough to have anything that fits), you can always stop by at a thrift store like ThriftSmart — there will be plenty of genuine Y2K clothing to choose from and at a great price!
2. Cottagecore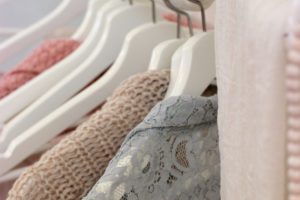 One of the biggest trends to come out of 2020 was cottagecore, and it's still going strong even into 2022. This aesthetic is all about comfort, nature, and handmade goods. While it might seem like this trend would be better suited for summer or fall, there are actually plenty of ways to incorporate it into your spring style!
For starters, try adding some floral patterns and light, flowy fabrics into your wardrobe. You can also look for clothes with delicate details like lace or ruffles. And don't forget to accessorize — a straw hat or some dainty jewelry can really pull the whole look together.
If you want to go full-on cottagecore, you can also try wearing some braids or flowers in your hair, and don't be afraid to DIY some of your clothes or accessories. A floral headband made out of an old scarf or a necklace made from beads and shells are both great ways to add a personal touch to your outfit.
3. Bright Colors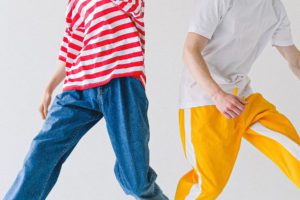 One of the easiest ways to update your look for spring is by adding some bright, colorful pieces into your wardrobe. This season, bright Crayola tones are completely in style, so go all out and have fun with it!
If you're feeling extra bold, go for a full outfit in one color — match your dress with your bag and shoes. Alternatively, you can try mixing and matching different shades to create a colorful, eye-catching look. For instance, blue, pink, green, and yellow are excellent for spring.
And if you want something a bit more subdued, you can always add just one or two pops of color with your accessories. A brightly colored purse, scarf, or pair of shoes can really brighten up an outfit and make you stand out from the crowd.
4. Cut-Outs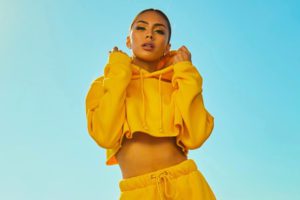 After spending so much time in lockdown, people are eager to go outside and show some skin. And what better way to do that than with some cut-outs?
Cut-outs are great because they add a bit of sexiness and intrigue to any outfit. They can be as subtle or as daring as you want them to be, so they're perfect for anyone who wants to show a little bit of skin without going too crazy.
This season, try wearing some pieces with cut-outs on the shoulders, neckline, or waistline. Popular options are dresses or tops with small cut-outs on the ribs or upper chest. You can also find some great cut-out swimsuits if you're looking to show some skin at the beach or pool — open-backed and strappy one-pieces are both classic choices.
And if you're not ready to take the plunge into buying a new outfit, you can also create your own cut-out look by pairing a crop top with high-waisted bottoms, or by taking some scissors and modifying an old T-shirt. And if straight cut-outs are a little too showy for you, you can always pair them with a sheer layer like lace, chiffon, or sheer nylon.
5. Platform Shoes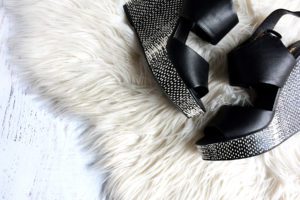 Platform shoes are a controversial choice — some love the extra height they provide, while others find them too difficult to walk in. But one thing's for sure: They're definitely making a comeback in 2022.
This season, platform shoes come in all shapes and sizes, so you can definitely find a pair that suits your style. For instance, if you're looking for something more casual, you can try a pair of espadrilles or sandals with a platform heel. Or, if you're feeling more daring, go for some sky-high stilettos or pumps with a thick platform.
Platform shoes are perfect for anyone who wants to add a bit of extra height without sacrificing comfort. They're also great for making any outfit look a bit more glam — even a simple jeans and T-shirt pairing!
6. Retro Floral Prints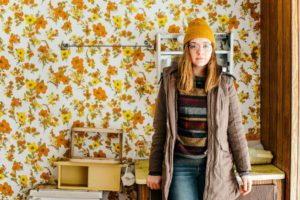 Florals are always in style for spring, but this year, retro floral prints are especially popular — think the carefree boho looks of the '60s and '70s, mixed with a little modern cottagecore elements.
To get this look, try picking out a flowy dress or skirt with some classic floral patterns. There are many options to choose from — you can do bright and psychedelic, pastel and delicate, or natural and earth-toned. You can also mix and match different floral prints to create a really interesting effect. For instance, try pairing a brightly colored abstract print with a more traditional flowery pattern. Or go for two completely different styles of flowers, like petunias and roses.
Feel free to experiment with other patterns too! Polka dots, stripes, and plaids can all look great with retro florals. Just make sure that the colors complement each other — you don't want your outfit to look too busy or overwhelming. And, if a full floral outfit seems too extreme for your style, you can always add a hint of floral with an accessory like a mask, a bag, earrings, or shoes.
Conclusion
So there you have it: the six top spring fashion trends of 2022. While this is by no means an exhaustive list and there are plenty of other trending fashions this season, we at ThriftSmart hope you try out a few of these looks and see which ones make you feel your best. And don't forget to have fun with it! After all, fashion is supposed to be enjoyable, so experiment until you find something that makes you happy.
If you're looking for a place to buy any of these pieces and accessories, stop by ThriftSmart. We have a huge selection of previously loved clothes, shoes, and accessories at great prices. Plus, every time you purchase from us, 100% of our profits go to a local nonprofit!