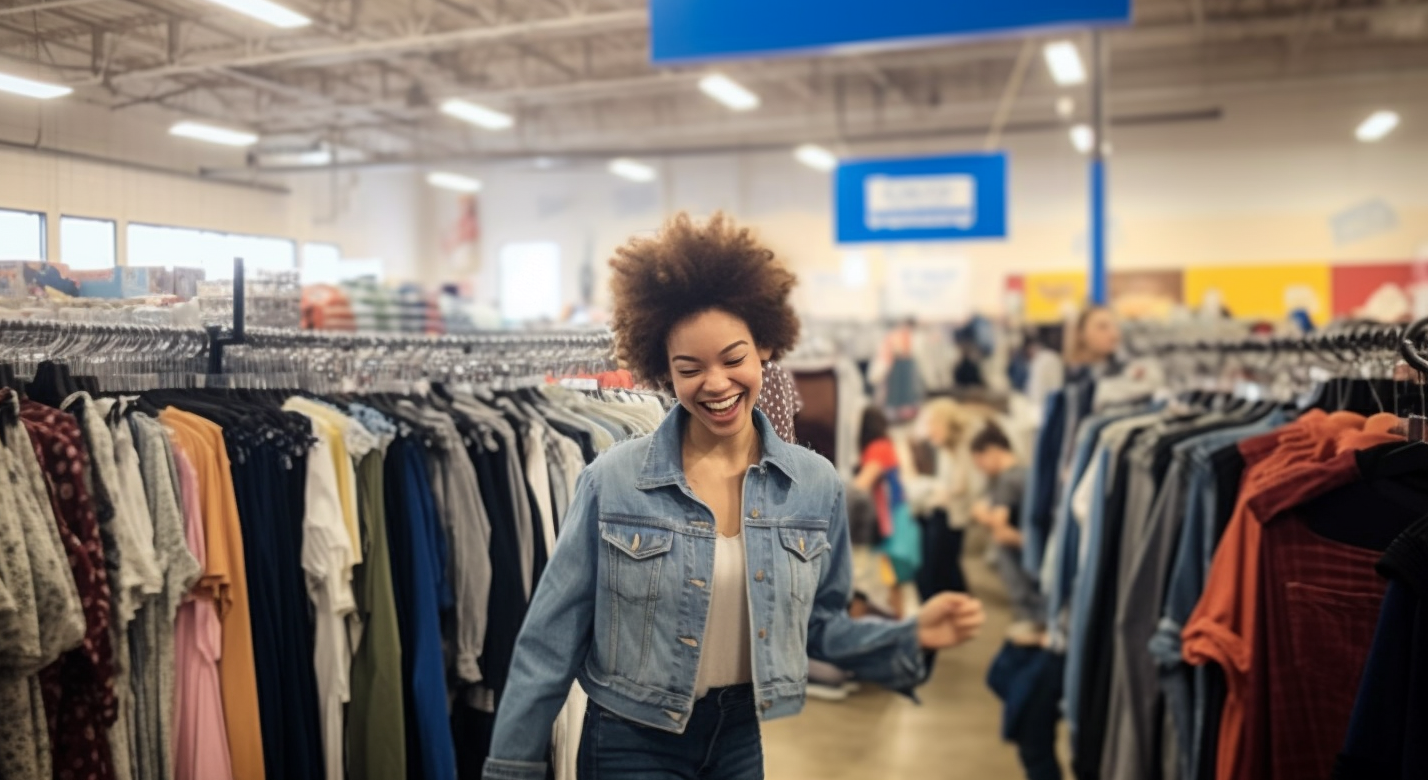 Thrift Stores in Nashville: Smart Shopping
Thrift stores in Nashville have exploded in popularity in recent years. What was once seen as just for the thrifty and budget-conscious is now a mainstream trend embraced by people across all income levels. The social awareness around sustainability and conscious consumerism has fueled this growth. Add in the thrill of finding unique vintage pieces and the chance to score designer brands at bargain prices, and it's easy to see why thrift stores in Nashville have never been cooler.
If you live in Nashville or the surrounding area and want to jump on the secondhand shopping bandwagon, ThriftSmart is hands-down the best thrift store in town. Located on Nolensville Pike, ThriftSmart first opened its doors in 2005 with the mission to provide value to customers and support local charities through the sale of donated goods. Now entering its 18th year, ThriftSmart has grown into a 30,000 square foot operation with over 50 employees. They put out around 2,000 new items daily across their huge selection of clothing, shoes, accessories, housewares, furniture, books and more.
Reasons ThriftSmart Is the Best of the Thrift Stores in Nashville
What makes ThriftSmart stand out among the myriad of thrift and consignment options in Nashville? Here are just a few of the reasons this nonprofit shop has earned its reputation as the city's premier thrifting destination:
Huge Selection of Quality Merchandise
Between donations and purchase directly from charities, ThriftSmart sources an incredible variety of items across all categories. Having 30,000 square feet of retail space allows them to display it all in organized sections that make browsing fun and easy. The clothing options range from current fast fashion brands to vintage and designer labels. You can find everything from t-shirts and jeans to cocktail dresses and fur coats. Their book collection in particular is impressive – it rivals many full bookstores in both size and scope.
A Clean, Pleasant Shopping Environment
Some people still cringe at the idea of sifting through messy, disorganized thrift stores. But a visit to ThriftSmart will change your mind in a hurry! With bright lighting, shiny floors, and neatly organized displays, the store is spotless and welcoming. Think TJ Maxx rather than the dusty thrift shop of yesteryear. This upscale boutique vibe enhances the entire treasure hunt experience.
Competitive Pricing
Thrifting is all about scoring deals, and ThriftSmart offers prices as good or better than other thrift stores in Nashville. What's especially helpful are all the extra discounts and specials. Every day certain color tags are an extra 50% off. Some furniture pieces are half price on Sundays. And special sale events run on holidays and during changing seasons. Sign up for their email list to stay on top of all the deals.
Quality Name Brand Merchandise
ThriftSmart receives donations from across the socioeconomic spectrum, so you never know what major labels you might uncover. Some of the name brand items I've spotted on recent visits included Lululemon leggings, Lucky Blue Jeans, and more. They also get new stock in almost every day, so repeat trips can yield exciting new brands and designer pieces. Check the clothing racks, luggage wall, and shoe aisles for hidden gems.
Proceeds Go To Charity
As a 501(c)(3) nonprofit, ThriftSmart donates profits to four amazing charitable organizations:
Simply by shopping secondhand at ThriftSmart, you help change lives both locally and globally. Now that's smart!
Community Initiatives
In addition to funding the work of their charitable partners, ThriftSmart spearheads several programs to give back right here in the Nashville community:
GiveSmart Program – Gives donations and gift cards to local churches, schools, and nonprofits
Donation Drives – Partners with groups like schools and churches for clothing/goods drives
Volunteer Opportunities – Individual and group volunteer options available
Getting involved by donating, volunteering, or spreading the word helps ThriftSmart expand its positive local impact.
Tips for Shopping ThriftSmart
Now that you know the story behind ThriftSmart, here are some insider tips to make the most of your shopping experience:
Check the Sale Calendar online for extra discounts on certain days. Attend the annual parking lot sales in June and October for crazy deals.
Follow ThriftSmart on Instagram and Facebook for first looks at newly stocked designer brands, holiday sales, and more.
Donate gently used items you no longer need to get a tax deduction. Schedule a free pickup for large loads. See Donate page for details.
Consider becoming a Volunteer if you have time to spare. You can help process donations or assist customers in the store.
Why ThriftSmart Is the Best of all the Thrift Stores in Nashville
After 18 years in business, ThriftSmart has proven itself as Nashville's premier thrifting destination thanks to its massive selection, pleasant shopping environment, discounted prices, brand name merchandise, charitable mission, and community initiatives. None of the other thrift stores in Nashville can match everything they bring to the table.
Some additional things that make ThriftSmart a cut above include:
Special vintage collectibles section – unique retro finds!
Treasure hunt feel – never know what you'll uncover each visit
Helpful staff – ask them product questions or styling advice
Convenient central location – on a main road with bus access
Thrifting at ThriftSmart is thrilling because each rack and shelf holds possibility. Maybe you'll score designer denim on the 50% off rack. Or dig up a collectible Pyrex baking dish in housewares. Every trip can yield previously loved gems just waiting for a new home. The nostalgia and sustainability factors make resale shopping fun and feel good.
At the end of the day, buying and donating at ThriftSmart benefits the whole community. You keep usable goods circulating locally rather than trashing them. Money spent aids families in need, funds scholarships, and supports holistic development programs in Nashville and worldwide. And the empty space in your closet can now hold new treasures found within their 30,000 square feet of thrifting magic!
So next time you're looking for some retail therapy on a budget, remember why ThriftSmart is Nashville's best bet for thrifty fashionistas, treasure hunters, conscious consumers and everyday bargain shoppers alike.