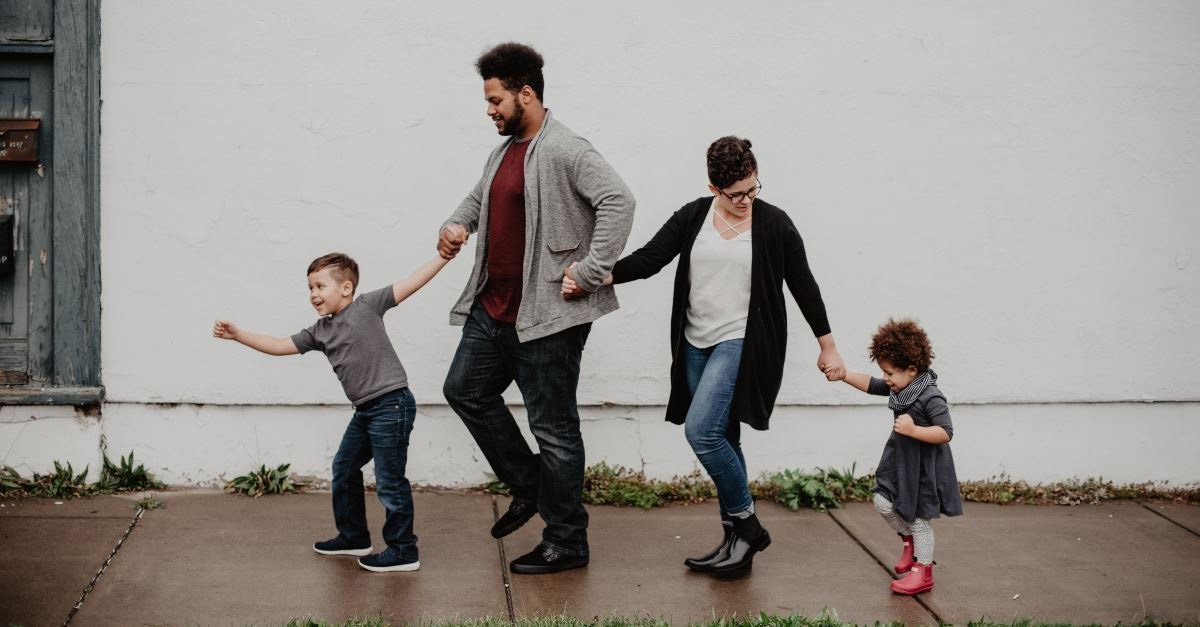 ThriftSmart Partner Highlight: Mercy Community Healthcare
Posted on
August 25, 2021
Throughout our 15+ years, ThriftSmart has joined forces with some incredible partners to do fantastic work in our local communities. ThriftSmart is passionate about seeing transformations happen in our community. It doesn't matter if you shop, donate, volunteer, or partner with us, you are a part of the ThriftSmart family.
As the largest thrift store in Nashville, with 100% of our proceeds going towards local nonprofits, we love telling our story and getting the word out about our incredible family. But sometimes we love to highlight the good work of our wonderful partners, one of which is Mercy Community Healthcare.
Mercy Community Healthcare (MCH) provides healthcare and other services to the local Tennessee community. MCH believes that everyone should have access to safe and reliable healthcare regardless of their economic background, which is why ThriftSmart couldn't be happier to help raise more donations for MCH.
Here is what ThriftSmart Co-founder, Dick Gygi, had to say about partnering with MCH:
"I served on the Mercy Children's Clinic Board (today Mercy Health Services) in the very beginning and raised money to support the mission of affordable healthcare for the uninsured in Middle Tennessee. Providing financial support for Mercy Children's Clinic was one of the motivating factors for our founding of ThriftSmart from the beginning. We are proud of our partnership and thank the Lord for what has been accomplished together for the past 16 years."

—- Dick Gygi, ThriftSmart Co-Founder
We also want to get the word out about MCH's upcoming running event, The Mercy Franklin Classic. After postponing the 2020 run, Mercy Community Healthcare is excited to welcome everyone back to Williamson County's favorite Labor Day tradition!
More details can be found below about how you can get involved with this fantastic cause to help raise money for MCH and enjoy a fantastic day with your friends and family.
Mercy Community Healthcare
Mercy Community Healthcare was founded in 1999 as a not-for-profit children's clinic that operated in a small house in downtown Franklin, Tennessee. Franklin business owners donated the house intending to give quality healthcare to any child regardless of background.
In 2006, MCH added mental health and social services to provide even more help to children struggling with issues beyond physical ailments. In 2008, MCH began a school-based counseling program and expanded to over 30 schools across Williamson and Marshall counties.
In 2009, Mercy moved to its current location in Williamson Square on Murfreesboro Road in Franklin. Not only was this new space 3 times larger than the small house the organization started in, but the entire clinic is furnished through generous donations from the community.
Since moving to the location, Mercy Community Healthcare has expanded even further into Williamson Square. They currently have 3 suites: the Health Center, the Patient & Family Support Center, and the Counseling Center. All 3 centers help hundreds of children and adults each year.
To find out more about Mercy Community Healthcare, their mission, and how you can support them, visit mercytn.org.
The Franklin Classic
We at ThriftSmart love when having fun goes together with helping a worthy cause. That is precisely what The Franklin Classic is all about.
The Franklin Classic is a family-friendly fun run that's been bringing our community together for over 40 years now. There are many different races to participate in. Taking place on September 6th, The Franklin Classic is currently accepting registrations. All registrations include a t-shirt, and 100% of the proceeds go towards helping fund Mercy Community Healthcare for years to come.
The following distances are available to sign up for:
10K – $40 – Start Time: 7:00 am
5K – $35 – Start Time: 8:30 am
5K/10K Combo – $55
Kids 1K – $15 – Start Time: 9:30 am
If you can't attend the event or don't want to run but still want to support this fantastic cause, the Spirit Runner option is available for $25 which includes the Franklin Classic t-shirt.
If you are interested in signing up for the event, visit franklinclassic.org to register or find additional information.
ThriftSmart Community
ThriftSmart is a Platinum Partner for The Franklin Classic, and we couldn't be more proud!
We are always on the lookout for worthy causes that our thrifting proceeds can go towards. Not only are you helping Mercy Community Healthcare when you sign up, but you get to run and enjoy the beautiful scenery that is downtown Franklin.
If you have never experienced Franklin's downtown before , get a better picture of where you will be enjoying your race by visiting downtownfranklintn.com.
Remember, when you shop at ThriftSmart, not only will you find quality brand names and shop tax-free on clothes and shoes, but you are helping so many worthy causes because 100% of our profits go directly to charities in the local area.
To find out more information on ThriftSmart, visit thriftsmart.com or come see us at 4890 Nolensville Road in Nashville.