Top 7 Best Nashville Halloween Costumes
Posted on
September 30, 2017
We all know that in the last 10 years, Nashville has boomed in popularity and growth. Some locals have resented these changes, while others have welcomed it. Most of us are transplants here, just trying to find our way, pursue a dream or find a sense of belonging. Regardless, around Hallow's Eve, it's only natural to want to pay tribute to our beloved Music City. So, we've come up with a few thrifty ways to do so! This Halloween, consider one of the following costume ideas: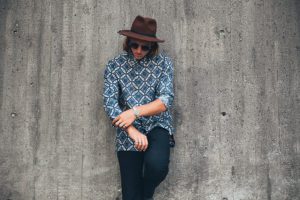 The Belmont Hipster
Better listen to NPR to prep for this role. Skinny jeans are an absolute must – the tighter, the better. You heard right, boys! We prescribe circle-framed specs (tortoise shell preferred) and a vintage-patterned button down shirt. Tie the shirt at the bottom or roll sleeves loosely, but however you style it, make it appear unintentional. Be well-versed in the arts. Mention the members-only display at the Frist or the upcoming show at the Schermerhorn (2018's calendar). Finally, add flares of color with a bright handkerchief in your back pocket, statement earrings or a flamboyant Urban Outfitters cap. Remember, if it is cool, you're already too late.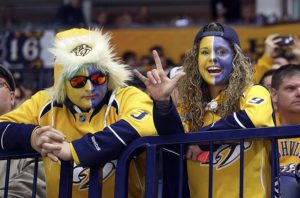 The Local Sports Team Costume
This one's a no-brainer. Whether you're going for player, cheerleader or die-hard fan, slap on a backwards Preds hat, douse yourself in Titans face paint, and carry around props like hot dogs, nachos, beer cans, tickets, and any obnoxious team paraphernalia you can find! Other examples include but aren't limited to pom-poms, whistles, footballs, a Nashville Sounds baseball, hockey pucks, megaphones, hand-written signs, and large banners.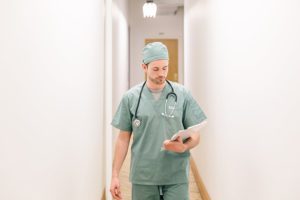 The Vandy Med Student
If you want to tackle this one, bust open your Bio Chem books and beef up your anatomy vocabulary! Wear glasses, buy thrifted scrubs and a lab coat, because trust us, you'll need to walk the walk AND talk the talk for this one. Familiarize yourself with mindless trivia concerning Vanderbilt research studies and St. Thomas Midtown reconstruction (we hear they're building a new birth center)! Carry a few heavy books, wear a stethoscope and name tag (preferably a legit one with one of those retractable access scanners). Lastly, conduct all mannerisms with well-educated posture and steady surgeon hands.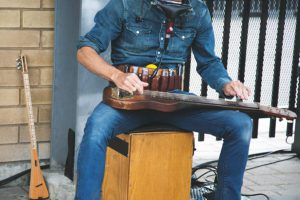 The Aspiring Musician/Barista
That's right. You've seen 'em. Whether at your local Starbucks or the Instagram-famous Roze Cafe, these baristas are the future indie music stars of the Nashville Scene…or not. They're a little dirty, they've got the man-bun and/or dreads, the wide-framed glasses from Warby Parker, a pair of handmade leather shoes from Nisolo and the Imogene and Willie denim that no one can actually afford on a starving artist's dime. (Unless you find it here, of course. ThriftSmart always has top name brands in our treasure trove.) Today, they may be making your hand-crafted latte with perfectly frothed, organic almond milk, but tomorrow, they'll have a number one hit. If you really want to up the pretentious game, a cowboy hat or suede fedora will do, thank you.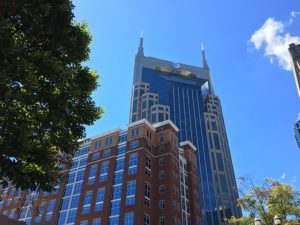 The Batman Building
More of a literal-kinda-dresser, are you? For this Nashville landmark, we're goin' for plain-and-simple. Nab you a batman mask with those signature pointy ears, and sport a Batman building T-shirt. If you're feeling extra crafty, grab some twinkle lights, a little electric tape and go to town for a fancy party trick that's sure to impress!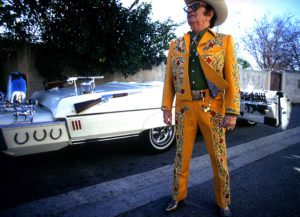 Rhinestone Cowboy/girl
No such "thang" as too many rhinestones for this persona. Teased and curled hair, gaudy jewelry, and bright, long nails for you ladies. Lonestar cowboy hats and shoestring or bolo neckties for you men. Bright button-downs (adorned in rhinestones of course), leather chaps, and wide, charming smiles all around! Be sure to talk real slow-like, and add extra vowels for that country twang. Attach some spurs to your western boots, and consider carrying a lasso!

The Broadway Bachelorette
This is the quintessential site for those of us all-too-familiar with the Nashville honky-tonk scene. So smear on that makeup, slip on a "Bride-to-be" sash over your little black (or white?) dress, crown yourself with a tiara, and walk gracelessly in optional stilettos or cowgirl booties 'cause you're in Nashville and you're living it up with your best ladies <insert girlish scream here>!!!
We hope these ideas will channel some Nashville inspiration for you this Halloween. Stop by and visit us for more ideas! Then, turn on that Southern charm, dress to impress, and be proud to call Music City home.