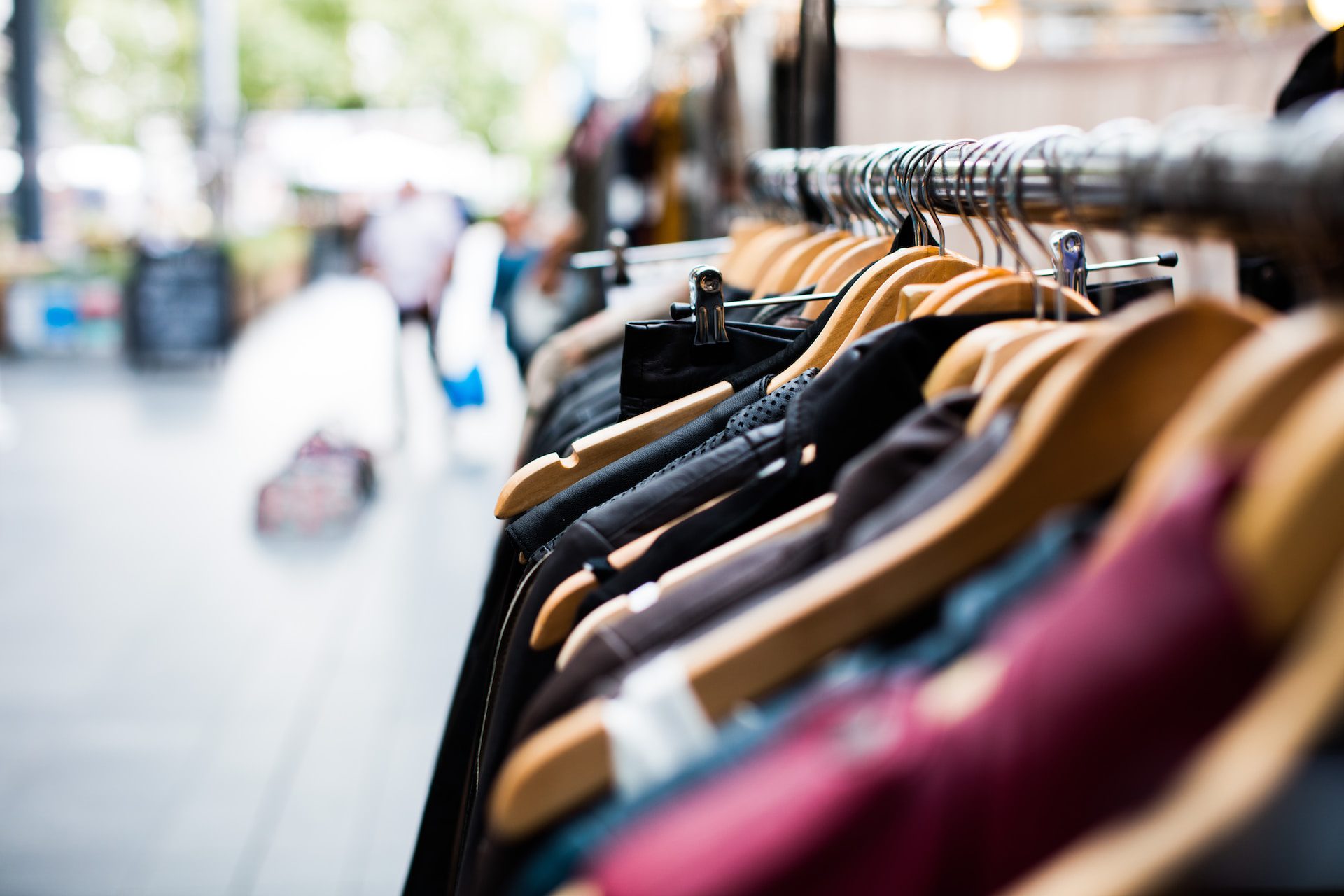 Where can I find Ann Taylor clothing in Nashville?
If you're in or around the Nashville area and looking to add some fabulous pieces to your wardrobe, ThriftSmart Nashville is the place for you. Our amazing thrift store offers a wide variety of pre-owned items, including a collection of Ann Taylor clothing. Whether you're in need of professional attire for work or trendy pieces for a night out, ThriftSmart Nashville is your hidden gem. With their extensive selection and unbeatable prices, you'll find incredible deals on Ann Taylor clothing that will make you feel both stylish and savvy. Discover the best-kept secret for fashion-savvy individuals at ThriftSmart Nashville!
What type of clothing does Ann Taylor make?
Ann Taylor is a renowned women's clothing brand that specializes in producing sophisticated and stylish garments. Their clothing collection is known for its timeless and classic designs, which are perfect for professional settings, special occasions, or everyday wear. Ann Taylor offers a wide range of clothing items, including dresses, tops, blouses, pants, skirts, suits, sweaters, in sizes that cater to all body types and shapes.
When it comes to dresses, Ann Taylor produces elegant and feminine options suitable for various occasions. From little black dresses to maxi and midi dresses, they offer a plethora of choices for women to effortlessly exude confidence and grace. The brand's tops and blouses are often characterized by their versatility and attention to detail, with options ranging from simple and minimalistic designs to more intricate patterns and embellishments. Whether it's a classic button-down shirt for the office or a chic blouse for a night out, Ann Taylor ensures that their tops are made of high-quality fabrics that not only feel comfortable but also drape beautifully on the body.
Ann Taylor's bottoms, such as pants, skirts, and suits, are tailored to perfection, paying attention to fit and comfort. With options like straight-leg pants, tailored trousers, pencil skirts, and A-line skirts, they cater to various style preferences while ensuring a polished and professional look. Their suits, available in matching or mix-and-match options, are a staple in many working women's wardrobes, providing a refined and put-together appearance. Additionally, Ann Taylor offers a range of sweaters that combine comfort and style, perfect for layering during colder seasons or for adding a touch of sophistication to any outfit. Overall, Ann Taylor produces clothing that embodies elegance, versatility, and high-quality craftsmanship, empowering women to feel confident and chic in every aspect of their lives.
Ann Taylor at ThriftSmart
Ann Taylor, the renowned and prestigious fashion brand, is available today at ThriftSmart Nashville. Not only does your ThriftSmart have a commitment to sustainability but also an understanding of the timeless and enduring quality of garments. ThriftSmart, a thrift store known for its fantastic assortment of gently used clothing for both men and women, perfectly aligns with Ann Taylor's mission to extend the lifespan of its stylish collections. ThriftSmart is actively encouraging customers to explore secondhand options, acknowledging the value and charm that can be found in refashioned clothing. This signifies a shift towards a more circular fashion industry, where the focus is not only on creating new garments but also on empowering customers to make conscious choices by investing in high-quality pieces that have stood the test of time. By embracing ThriftSmart as a location to purchase Ann Taylor clothing, both brands are leading the way in promoting sustainable fashion practices, reducing waste, and preserving the beauty and elegance associated with Ann Taylor's garments for future generations to enjoy. With Ann Taylor, ThriftSmart is not only offering customers a chance to acquire their exquisite clothing at a lower cost but also highlighting the importance of cherishing and extending the lifespan of luxury fashion.   Let's look at ways to refashion Ann Taylor.
How to refashion Ann Taylor clothing purchased from ThriftSmart
Refashioning Ann Taylor clothing purchased from ThriftSmart can be a fun and cost-effective way to refresh your wardrobe. Here are some steps to help you in the process:
1. Assess the garment: Start by examining the Ann Taylor piece you purchased from ThriftSmart. If there are minor issues, consider ways to restore or camouflage them.
2. Plan your refashion: Once you have assessed the garment, brainstorm different ideas on how you can transform it. This could include shortening the length, adding embellishments, or changing the silhouette. Look for inspiration online or in fashion magazines to help you visualize the final result.
3. Get creative: Now it's time to put your refashioning plan into action! If you need to shorten the length, carefully measure and mark where you want the new hemline to be. If you want to add embellishments, consider options like buttons, lace, or patches. And if you're changing the silhouette, use a sewing machine or fabric glue to reshape the garment as desired.
4. Add the finishing touches: Once the refashioning is complete, make sure to give the garment a final touch. This can include sewing any loose ends, ensuring the hemline is neat, and giving it a thorough press to make it look more polished.
By following these simple steps above, you can transform Ann Taylor clothing purchased from ThriftSmart into unique and stylish pieces that you'll love to wear. It's a great way to exercise your creativity and make the most out of your thrift store finds.
In conclusion, Ann Taylor is an excellent standout brand to purchase at ThriftSmart in Nashville for several reasons. First, the brand offers timeless and classic pieces that are well-constructed and made to last. This ensures that shoppers can find high-quality items at affordable prices. Secondly, Ann Taylor caters to a wide range of sizes and body types, promoting inclusivity and making their clothing accessible to all. Lastly, by purchasing Ann Taylor items at ThriftSmart, shoppers are not only obtaining top-notch fashion at a fraction of the original cost but also supporting a charitable organization that gives back to the community. All of these factors make Ann Taylor an excellent brand to seek out when shopping at ThriftSmart in Nashville.
Learn more about the brands we carry at ThriftSmart.