Celebrating 18 Years of ThriftSmart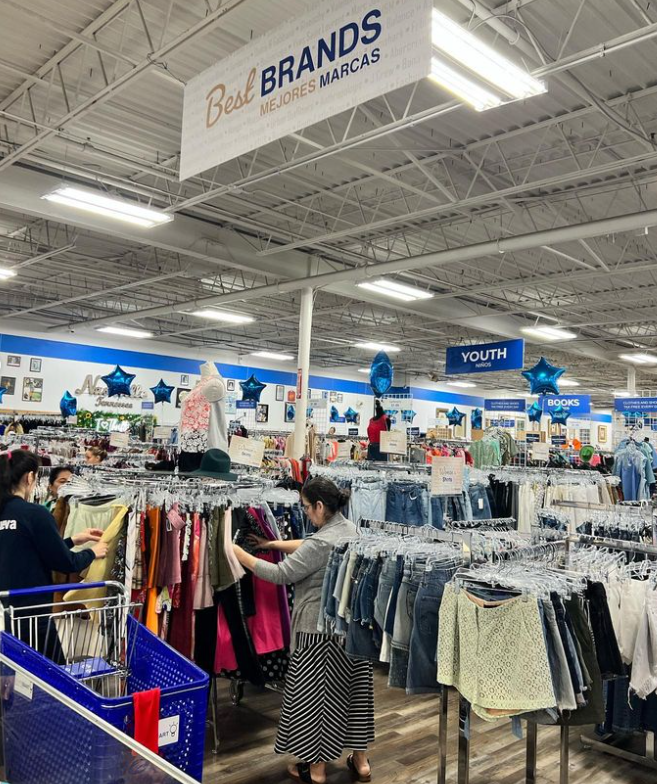 Thrifting has become a popular trend in recent years, but for ThriftSmart, it has been the foundation of their mission for 18 years. Located in Nashville, Tennessee, ThriftSmart is a non-profit organization that supports local charities through donated goods and resale. As we celebrate 18 years of doing business, we want to extend a sincere thank you to our community for their ongoing support. Your contributions and patronage have allowed us to continue our mission of giving back and making a difference.
ThriftSmart Nashville Beginnings
ThriftSmart is a non-profit organization that resells donated goods and uses the proceeds to support other non-profits. The organization was founded in June 2005, and since then, it has been serving the Nashville community. ThriftSmart has well-documented information about its history, mission, and vision on the
Our Story Page
.
Our ThriftSmart story began with the opening of our first thrift store in 2005. Our founders Dick Gygi and Tres Scheibe served on the boards of several Nashville-area nonprofits, for which they were frequently fundraising. They teamed up to develop ThriftSmart as a non-profit social enterprise that would generate ongoing revenue streams to help other Nashville charities thrive and decrease their reliance solely on fundraising. Over the years, ThriftSmart has been able to donate over one million dollars to our four beneficiaries.
Our Thrift Store Today
Today, ThriftSmart is a Nashville-based thrift store that operates to serve the community through charitable donations and contributions. Our store welcomes donations of gently used clothing, accessories, furniture, home goods, and electronics from the local community. Once these items are donated, the team at ThriftSmart carefully sorts and evaluates them to determine which products are suitable for resale. The donated items that do not make it to the sales floor are responsibly recycled or donated to other charitable organizations.
ThriftSmart uses all of the sorted donated items to stock its store shelves with affordable products that attract a broad range of customers. The profits generated from the sale of these items are then diverted to support Nashville-based charities that serve the less fortunate members of the community. ThriftSmart is committed to making a positive impact on the community by funding charity organizations and providing affordable items to people in need. Our Nashville based thrift store also generates jobs in the local economy, with its employees ranging from sales associates to management personnel.
At Thriftsmart, we take great pride in both the variety of top-quality brands that we offer and the cleanliness of our stores. We understand that our customers are looking for high-quality items at affordable prices, and we go above and beyond to provide just that. Our stores are carefully curated to ensure that the best brands make it onto our shelves. From designer clothing to high-end home goods, our selection is top-notch. We also take great care in maintaining a clean and organized environment for our customers. We understand that shopping in an unkempt store can be an unpleasant experience, so we make it a priority to keep our stores in tip-top shape. Our team works tirelessly to keep everything in its proper place, ensuring that customers can easily find what they're looking for. We pride ourselves on being a trusted source of quality brands like Nike, Ralph Lauren, and Levi's Jeans, and a pleasant shopping experience.
In conclusion, the ThriftSmart operating model is based on the idea of giving back to the Nashville community while boosting local economic growth. Customers can shop sustainable items at affordable prices, while knowing that their purchase is contributing to a good cause. Our store works with local charities to create a positive impact on the community, channeling all profits back into charitable efforts. ThriftSmart is a clear example of how social and environmental responsibility can transform a retail business into an impactful social enterprise.
18th Anniversary Celebration
On Saturday, June 17th, ThriftSmart will be hosting its 18th annual celebration. We will be celebrating with lots of deals and sales on that day. ThriftSmart is giving away $5 gift cards to the first 50 customers that walk into the store on June 17th, 2023 to celebrate eighteen years. This is just a small thank you for supporting ThriftSmart throughout the years. Each customer can use those cards in-store on the day of or at a date and time in the future. Thank you to everyone who has been a part of making ThriftSmart the store it is today.
Thriftsmart not only offers affordable retail items but also actively gives back to its customers and community. Furthermore, Thriftsmart frequently partners with local organizations to contribute to the Nashville and surrounding community. The store donates a portion of their profits to support various charities. Additionally, Thriftsmart provides free wardrobe makeovers for individuals transitioning into new jobs or starting a new career. These gestures not only benefit those in need, but also foster a sense of community and goodwill among customers and employees alike. Through a commitment to giving back, Thriftsmart proves that businesses can be successful while also making a positive impact on society.
Thank you Nashville
In conclusion, we would like to express our sincerest gratitude to the wonderful people of Nashville, Franklin, Brentwood, Mount Juliet, Hendersonville, Murfreesboro, Spring Hill, Belle Meade, Goodlettsville, and everywhere else you may come from. Your continuous support and patronage over the last 18 years have been invaluable to us and our community, and we wouldn't have been able to make it this far without you. We're excited about continuing to serve you, and we look forward to many more years of successful partnership. Thank you for being a part of our journey, and for trusting us to provide you with the high-quality items at great prices that you deserve.