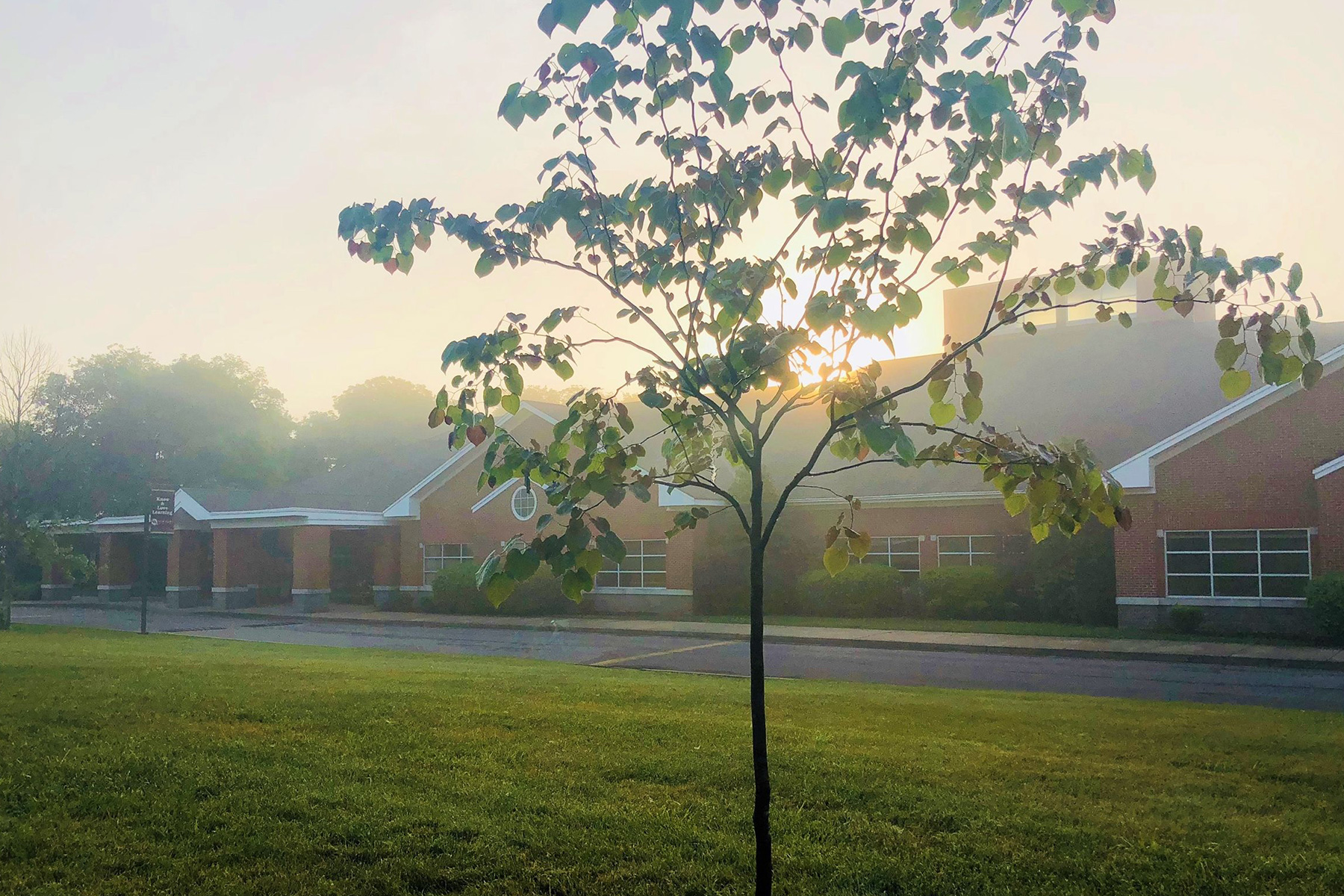 Charity Highlight: New Hope Academy Teaches Biblical Values and Diversity
Thriftsmart provides its Nashville customers with affordable secondhand options that allow you to live a sustainable, thrifty lifestyle. But did you know that Thriftsmart was started to support local nonprofits?
That's right — in addition to providing our Nashville community with great clothes, home goods, and other secondhand items, Thriftsmart is also proud to support several great local nonprofits. Thriftsmart is a 501c3 organization, which means we run on a nonprofit model. That means that every time you make a purchase with Thriftsmart, 100% of your proceeds go to one of the charities or nonprofits that we support.
Thriftsmart: Rooted in Charity
Thriftsmart was started in 2005 by founders Dick Gygi and Tres Scheibe, who served on the boards of several Nashville-based nonprofits. After doing numerous fundraising events, they realized it would be in the best interest of their non-profit organizations to create a more regular and reliable revenue stream, and Thriftsmart was born.
Over the years, Thrifstmart has donated over half a million dollars to our four primary beneficiaries, in addition to several other local schools, churches, and nonprofits. By donating and shopping with us, you give back to your local community in more ways than one.
This week, we'd like to shine a light on one of our primary beneficiaries: New Hope Academy, a private Christian school in Franklin, Tennessee that emphasizes the importance of diversity and cultural difference.
The History of New Hope Academy
The beginnings of New Hope Academy go back 30 years to 1992, when community leaders of Franklin, Tennessee along with New Hope Academy's future founders started Franklin Community Ministries to serve the area's low-income neighborhoods. Franklin Community Ministries provided a variety of community outreach services to these neighborhoods, but most importantly, it helped the founders develop relationships with the people of these neighborhoods and understand the tangible needs these people had.
This led the people involved in Franklin Community Ministries to imagine a unique way of helping: A school where all students, regardless of background, could receive an excellent education that's Christ-centered and empowered these disadvantaged students to rise and become future leaders.
A Vision From Isaiah
This concept was inspired by a vision Isaiah had, where he urges people to pursue economic and social justice and look out for the needy.
"The Spirit of the Sovereign Lord is on me, because the Lord has anointed me to preach good news to the poor. He has sent me to bind up the brokenhearted, to proclaim freedom for the captives and release from darkness for the prisoners, to proclaim the year of the Lord's favor and the day of vengeance of our God to all who mourn, and provide for those who grieve in Zion… to bestow on them a crown of beauty instead of ashes, the oil of gladness instead of mourning, and a garment of praise instead of a spirit of despair. They will be called the Oaks of Righteousness, a planting of the Lord for the display of his splendor. They will rebuild the ancient ruins and restore the places long devastated; they will renew the ruined cities that have been devastated for generations."

– Isaiah 61:1-3
Inspired by this passage and by their understanding of the concerns and needs of Franklin's underprivileged community, the founders of New Hope Academy officially opened the doors of the new school in September of 1996. It debuted as a pre-k through 2nd grade school on the historic campus of Battle Ground Academy in Franklin, Tennessee. It's first class contained just 33 students.
The Current New Hope Academy
Today, New Hope Academy is a lot bigger than that, both in size and in impact. The School is now located in a 33,000 square foot building with 16 classrooms and a library on Downs Boulevard. It has expanded to serve students from pre-k to 6th grade, and offers an impressive curriculum that teaches a variety of essential subjects as well as subjects for further enrichment, such as humanities, art, music, and foreign languages.
New Hope Academy Mission and Values
New Hope Academy's ultimate mission is to "glorify God and to teach its students to do the same". Through establishing a biblical worldview to children of varied socioeconomic and racial backgrounds, the school encourages its students to excel in all aspects of their lives, whether that's academically, spiritually, socially, or emotionally.
The school does this through focusing on it's five core values: Christ-centered, formative learning, personhood of each child, equitable access, and connected community.
Christ-centered
The school believes that Christ is a motivating force in life. Guided by Christ's love and faithfulness in God, New Hope Academy seeks to ground its students through the authority of Scripture and prayer.
Formative Learning
Based in Christian classical tradition, New Hope Academy cultivates wisdom and curiosity in their students by offering them truth, beauty, and goodness. The school's educational curriculum encourages students to engage with a wide variety of ideas all inspired by the glory of God.
Personhood of Each Child
New Hope Academy believes that all children are created in God's image and are capable of learning and discipline. The Academy treats each of its students with the dignity and respect they deserve as individual human beings.
Equitable Access
A major element that separates New Hope Academy from some other Christian private schools, the academy focuses on providing equitable access to education and resources to all of its students, regardless of racial or socioeconomic background. The school aims to break cycles of poverty by removing economic and social barriers to opportunity. It reserves 40%-50% of its enrollment for students living near or below the poverty line.
Connected Community
New Hope Academy puts community at the heart of everything they do because they believe that building authentic relationships filled with genuine love and compassion is essential to experiencing the beauty and vastness of God. The school is proud to nurture a diverse student body filled with students of different cultural, racial, and economic backgrounds and is dedicated to fostering connections that break the boundaries of these differences.
Shop at Thriftsmart To Donate to New Hope Academy
Thriftsmart is proud to support New Hope Academy as one of our primary four beneficiaries because we believe in the message they are trying to spread and the community they are supporting.
We at Thriftsmart are also guided by God and believe in giving back to our local community, especially when it comes to underprivileged groups such as the ones New Hope Academy serves.
Every time you shop with us or donate old clothes, furniture, books, or other goods to us, you are doing your part to help nonprofit organizations like New Hope Academy expand their impact on the lives of the less advantaged.
To learn more about the charities we support, including other great organizations like African Leadership and The Belize Project, check out our supported charities page.