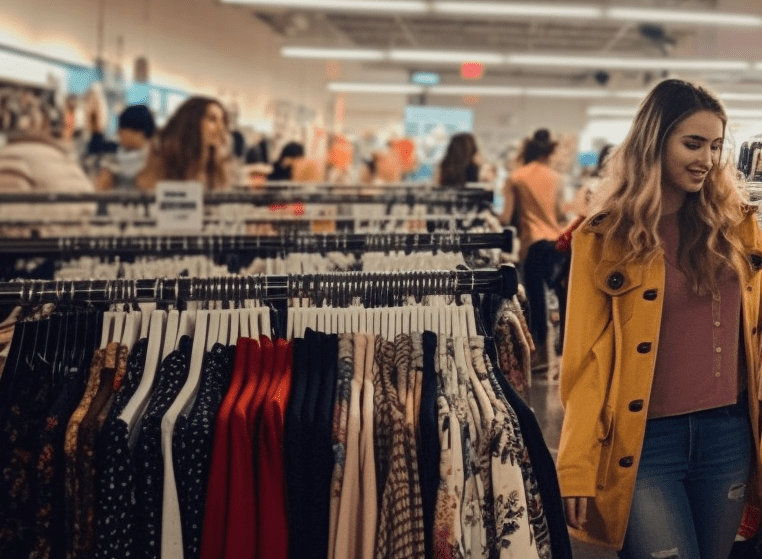 Charity Shop Revolution: ThriftSmart's Unique Approach & Impact
Posted on
September 7, 2023
The Evolution of the Charity Shop: ThriftSmart's Unique Approach
When you first walked into our ThriftSmart store, you will immediately be struck by the vibrant energy and the array of quality items on display. Many stores come and go. But ThriftSmart? It's a game-changer in the world of charity shops.
The concept of a charity shop isn't new. These stores have been around for decades, offering pre-loved items at affordable prices and supporting various charitable causes. However, as I delved deeper into the ethos of ThriftSmart, I realized that we're not just another charity shop. We're a movement, a community, and a testament to the power of sustainable shopping. Visit our homepage to learn more.
What Sets ThriftSmart Apart as a Charity Shop?
A Mission Beyond Sales
At the heart of ThriftSmart is our mission. While most charity shops aim to sell items and support a cause, we go a step further. We're here to provide value to our customers, offer opportunities for our dedicated employees, and most importantly, benefit local charities that make a tangible difference in our community. Every time you shop with us, you're not just getting a bargain; you're contributing to a larger purpose. Discover our story and mission here.
Quality Meets Affordability
One of the things we pride ourselves on is the quality of our items. We understand that the term "charity shop" often conjures images of worn-out clothes and outdated accessories. But step into ThriftSmart, and you'll be greeted with shelves stocked with brand names you know and love. From the exceptional quality of Lululemon activewear to the timeless elegance of Ann Taylor outfits, we have it all. And the best part? Our clothes and brand name shoes are tax-free every day. Check out our collection of Lululemon here.
The ThriftSmart Experience: Beyond Shopping
Walking through the doors of ThriftSmart, one quickly realizes that it's not just about the items on the shelves; it's about the entire experience. The warm greetings from our staff, the meticulously organized sections, and the stories each item holds create a shopping journey unlike any other. Our team takes immense pride in curating a diverse range of products, ensuring that there's something for everyone, from vintage enthusiasts to contemporary fashion lovers.
Moreover, our in-store events make every visit a unique experience. We're always looking for ways to engage with our patrons and promote the ethos of sustainable living. It's this blend of shopping and community engagement that truly sets ThriftSmart apart in the charity shop realm. We invite you to be a part of this enriching journey, where every visit offers new discoveries and opportunities to connect.
The Charitable Heartbeat of ThriftSmart
Here at ThriftSmart, we're love the impact we make as a charity shop. It's not just about the items on the shelves; it's about the lives we touch and the communities we uplift.
100% Dedication to Local Charities
One of the most heartwarming aspects of working at ThriftSmart is knowing that every purchase made in our store directly benefits local charities. We proudly donate 100% of our profits to causes close to our hearts. This commitment ensures that every dollar you spend with us goes towards making a tangible difference in someone's life. Learn more about our charitable impact here.
18 Years of Community Impact
For 18 years, ThriftSmart has been a beacon of hope and support in our community. Our longevity speaks volumes about our dedication, trustworthiness, and the unwavering support of our patrons. We've witnessed the transformative power of sustainable shopping and have been at the forefront of promoting thrifty living. Celebrate our 18-year journey with us.
Engaging with ThriftSmart
Being a part of the ThriftSmart family means more than just shopping. It's about being a part of a movement, a community that believes in giving back and making a difference.
Volunteering Opportunities
From sorting items to assisting customers in the dressing room, every role is crucial. We always welcome individuals who share our vision and want to contribute their time and skills. If you've ever considered volunteering at a charity shop, I invite you to join our team and witness the direct impact of your efforts. Explore our volunteering opportunities.
Stay Updated with ThriftSmart
In our ever-evolving world of fashion and sustainability, we at ThriftSmart are always on the move, curating collections and hosting events that resonate with our mission. I've found that the best way to stay in the loop is by subscribing to our newsletter. Not only will you be the first to know about our latest arrivals and sales, but you'll also gain insights into our charitable endeavors and the stories behind the items on our shelves. Sign up and stay connected with us.
The Sustainable Choice in Modern Times
In today's fast-paced world, where fast fashion dominates and environmental concerns are on the rise, choosing to shop at a charity shop like ThriftSmart is not just a budget-friendly decision, but a sustainable one. Every item you pick from our shelves has a story, a past, and by giving it a new home, you're not only reducing waste but also promoting a circular economy. At ThriftSmart, we're proud to be at the forefront of this sustainable shift, offering quality items that don't compromise on style or the environment. By choosing us, you're making a statement, one that echoes the importance of conscious consumption in our modern times.
Conclusion: More Than Just a Charity Shop
As I wrap up this journey through the aisles of our beloved charity shop, I'm filled with gratitude. Gratitude for the community that supports us, for the lives we've touched, and for the sustainable future we're building together. ThriftSmart is more than just a store; it's a testament to the power of collective effort and the impact of conscious consumerism.
Every item you purchase, every donation you make, and every hour you volunteer brings us closer to our mission. So, the next time you're looking for quality clothing or simply want to support a cause that matters, remember ThriftSmart. We're not just another charity shop; we're a movement, a community, and a beacon of hope.
Join us in making a difference. Whether you're looking to revamp your wardrobe, donate pre-loved items, or volunteer your time, we welcome you with open arms. Contact us, visit our store, and be a part of the ThriftSmart family.