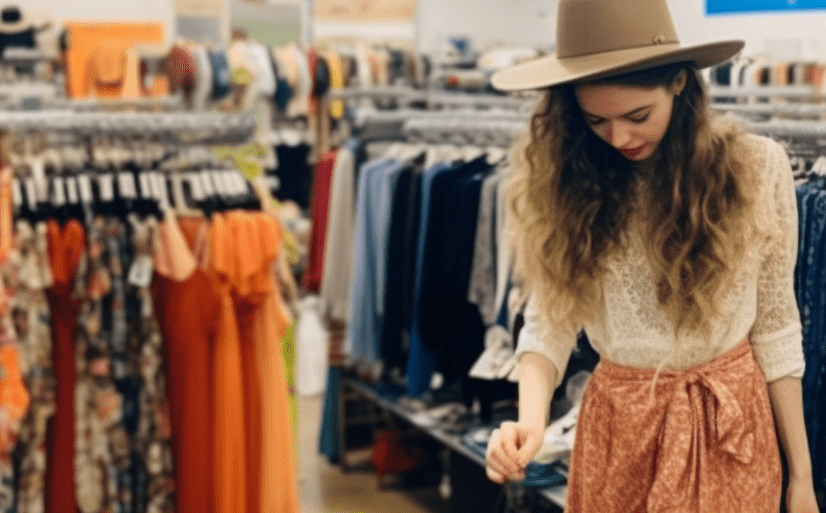 Discovering Vintage Treasures at Vintage Shops in Nashville
Exploring Nashville's Vintage Scene
Nashville, renowned for its rich musical heritage and vibrant culture, is also a haven for vintage enthusiasts. As I stroll through the city streets, I'm constantly amazed by the plethora of vintage shops Nashville has to offer. Each store, with its unique charm, tells a story of eras gone by, and among these gems, our very own ThriftSmart shines brightly.
Why Vintage Shopping is More Than Just a Trend
There's something incredibly special about wearing a piece of history, don't you think? Vintage fashion allows us to connect with the past and experience a sense of nostalgia. It's a way to express individuality and stand out from the crowd. But our love for vintage goes beyond aesthetics.
Sustainability at Its Best: In a world where fast fashion is prevalent, vintage shopping offers an eco-friendly alternative. By recycling and reusing, we're not only reducing waste but also promoting a sustainable lifestyle. At ThriftSmart, we're proud to be part of this green movement.
Unique Pieces with a Story: Every vintage item has a tale to tell. Whether it's a 70s dress or a retro handbag, these pieces carry memories from the past. And the thrill of finding such treasures? Absolutely unmatched!
Affordability and Value: We at ThriftSmart believe in providing value to our customers. Vintage shopping, in general, offers high-quality items at a fraction of the cost of new ones. It's a win-win for both your wardrobe and your wallet!
ThriftSmart: A Jewel Among the Vintage Shops Nashville Offers
When I first joined the ThriftSmart family, I was immediately captivated by our mission and values. We're not just another store in the vast sea of vintage shops Nashville boasts. We stand out, and here's why:
The ThriftSmart Difference
Our Mission: At the heart of ThriftSmart is our mission to provide value to customers, offer opportunities for employees, and most importantly, benefit charities. Curious about our journey? Dive into our story.
Thrifty Living: We're passionate about promoting a lifestyle that values sustainability, quality, and community. Every item on our shelves, from clothing to accessories, is carefully curated to ensure our customers get the best.
Curated Collections for Every Vintage Lover
As I walk through the aisles of our store, I'm always in awe of the diverse range of items we offer. From timeless classics to trendy retro pieces, our collection caters to every vintage aficionado's taste.
Brands You Know and Love: One of the joys of shopping at ThriftSmart is discovering renowned brands at unbeatable prices. Have you ever dreamt of owning a piece from Lululemon or Ann Taylor without breaking the bank? We've got you covered! Dive into our collection of gently-used Lululemon and Ann Taylor clothing. It's a treasure trove waiting to be explored!
Quality Over Quantity: In the vast landscape of vintage shops Nashville offers, we pride ourselves on the quality of our items. Every piece is meticulously inspected to ensure it meets our high standards. After all, vintage doesn't mean worn out; it means timeless.
Giving Back with Every Purchase
One of the aspects of ThriftSmart that fills me with immense pride is our commitment to the community. Every time you shop with us, you're making a difference.
Profit to Local Charities: Yes, you read that right! Every purchase you make contributes to local charities. It's shopping with a purpose. By choosing ThriftSmart, you're not only adding to your wardrobe but also positively impacting the Nashville community.
Sustainability in Action: Our commitment to sustainability goes beyond selling vintage items. We actively promote recycling and reusing, ensuring that products get a second chance at life. It's our way of reducing waste and promoting a greener future.
Tips for a Successful Vintage Shopping Experience in Nashville
Venturing into the world of vintage shopping can be both exciting and overwhelming. Whether you're a seasoned vintage shopper or a newbie, these tips will enhance your shopping experience.
Know What You're Looking For
Before stepping into the myriad of vintage shops Nashville has, it's always a good idea to have a rough idea of what you're after.
Have a List, but Be Open: While it's beneficial to have a list, don't be too rigid. Some of the best finds are often unplanned. Embrace the surprises!
Understand Sizing and Fit
Navigating the world of vintage sizing can be a tad tricky, but with a little know-how, you'll be a pro in no time.
Vintage vs. Modern Sizing: It's essential to remember that vintage sizes often differ from modern ones. A size 10 from the 70s might not be the same as a size 10 today. Always check measurements and, when in doubt, try it on!
The Magic of Alterations: Found a piece you love, but it doesn't fit quite right? Don't be disheartened. With a little tailoring magic, you can make it perfect for you. After all, it's the unique finds that make shopping at vintage shops Nashville offers so special.
Check for Authenticity and Quality
While we at ThriftSmart ensure every item on our shelves is of top-notch quality, it's always good to know how to spot genuine vintage items.
Look for Brand Labels: Authentic vintage items often come with labels that can give away their age. Familiarize yourself with older versions of brand labels to spot genuine pieces.
Inspect for Wear and Tear: Vintage doesn't mean worn out. Each piece tells a unique story of its time. Remember, quality is key!
Making the Most of Your Visit to ThriftSmart
Your adventure in the world of vintage shops Nashville wouldn't be complete without a visit to our store.
Tax-Free Shopping Days
Who doesn't love a good deal? At ThriftSmart, every day is a deal day. Enjoy tax-free shopping on clothes and brand name shoes. It's our little way of saying thank you for choosing us!
Engage with the Community
We're more than just a store; we're a community. Share your vintage finds on social media, tag us, and become a part of the ThriftSmart family. We love seeing how you style your finds!
The Charm of Vintage Shops Nashville
Nashville, with its rich history and vibrant culture, is a treasure trove for vintage enthusiasts. And at the heart of this vintage scene is ThriftSmart, where every item tells a story, and every purchase makes a difference. Here at ThriftSmart, we are filled with gratitude for the stories, the memories, and most importantly, for you, our cherished customers.
So, whether you're a seasoned vintage shopper or just starting, I invite you to visit us, explore our collections, and be a part of our story. After all, the world of vintage is vast, and the treasures are waiting. Happy thrifting!
Ready to embark on a vintage adventure? Contact us or drop by our store. Let's make memories together!