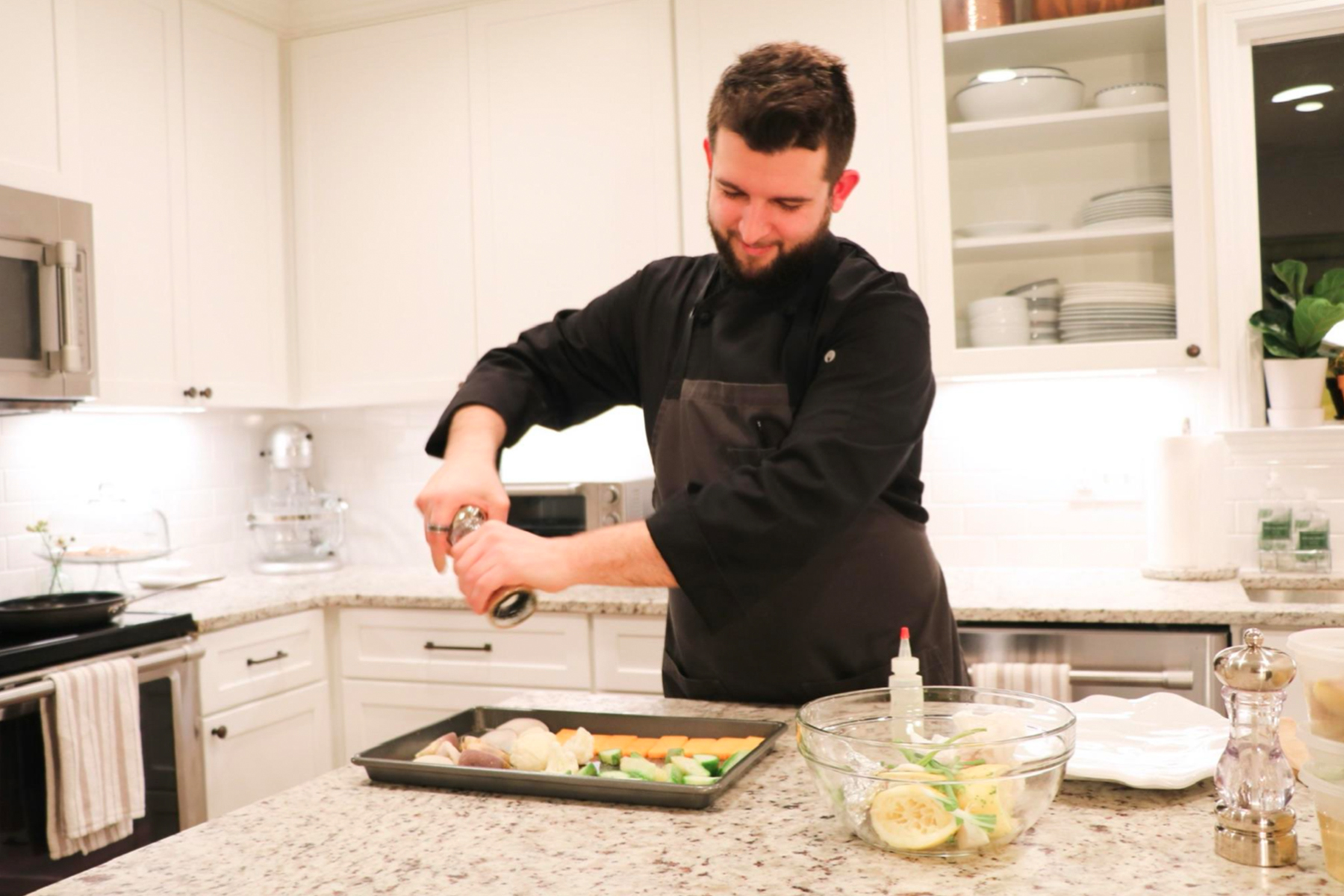 A Nashville Chef's Top Restaurant Picks For The Thrifty Foodie
Enjoy a tasty meal on a budget – plus a few grocer tips, recipes and cookbook staples!
There's a rhythm to the summer breeze, and Music City eats are doing a little dance in step. Yet how can the foodies of the world possibly pick an eatery for a night out when we have the pick of the litter in Nashville?
We teamed up with local personal chef and rising culinary star Chef John of Proper Provisions to highlight some of the best-kept-secrets in town – plus some ideas to get creative in the kitchen!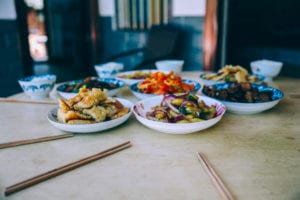 As thrifting humans who crave a delicious dinner dish, we were personally delighted to discover just how linked fashion is with food! Turns out trend-setting isn't limited to decor and clothes. Without further adieu, here is our interview with Chef John:
TS: "Where do you go for your menu creation and inspiration?"
CHEF JOHN: "As goes the fashion trends, so goes the food… The colors, the textures, the seasons – they cross-pollinate from runway to table, so I always tend to look to fashion for innovation."
TS: "What is your cooking style?"
CHEF JOHN: "I really enjoy finding old recipes and recreating them in a different way. I give them a modern makeover with a classical mindset holding the dish together. I love technique, and it should help to elevate a dish; something simple done with an amazing technique is more memorable than something new with all the bells and whistles. I look back to older chefs and the food that made them popular and what they strive for. Then, I apply that to menu planning and my outlook on creating things in my own way."
TOP LOCAL MARKETS
TS: "Where do you grocery shop?"
CHEF JOHN: "I have my go-to places, depending on the genre of the dish. I recommend shopping local international markets as a way to support smaller mom-and-pop shops. But also to seize the opportunity to learn more about different cultures and their ways of cooking. Don't be afraid to try a new recipe!"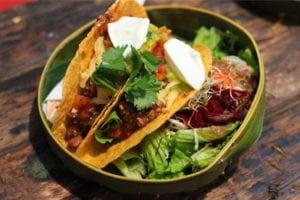 TS: "OK cool. So, where do you go for Latin-inspired cooking?"
CHEF JOHN: "I usually drop in El Pueblito (@elpueblitosuper) in Antioch for super affordable produce, meats and basic staples. It's small, but they have almost everything for Latin-inspired creations, such as Arroz Con Pollo (always a favorite) or Carne Asada, for which I buy their pre seasoned cuts and grill to order. It's a treasure trove to find a place that butchers and marinates all their own cuts of meat, from chicken to pork. They have a huge selection of rice, beans, and all the traditional seasonings needed for these dishes. Plus, they have great, fresh produce to make pico de Gallo, guacamole, and a wide selection of tortillas including local handmade ones. Great one-stop-shop for any of your Latin staples."
TS: "What about Asian cooking?"
CHEF JOHN: "My top pick for Asian cooking hands down is HD Market in Antioch. They are heavy on Korean products, but they honestly have all types of Asian pantry needs with limited but fresh produce and delicious Kimchi in a variety of sizes. I recommend the cucumber Kimchi!
One of my favorite Asian dishes to cook is Beef Bulgogi, and HD has all the sauces for marinades as well as the Asian pears you need to make the dish super traditional and delicious. The fascinating thing about this dish is that the enzymes in the pear break down the protein structure of the beef and allow the marinade to fully season, creating a super tender beef dish. That pairs well with rice and all the banchan (which are all the small plates you get with traditional Korean meals). Of course, they have all the necessities to make traditional kimchi, even the clay pots to burry in the ground."
ETHNIC EXPERIENCE
TS: "What is your favorite international restaurant in town?"
CHEF JOHN: "For authentic ethnic food, I highly recommend Amy's Ethiopian and Espresso Bar on Murfreesboro Pike – super affordable and amazing cuisine. It's also a great option for vegetarians and vegans, even though they have meat options on the menu. What I love is that it is a husband and wife-owned and operated business. The wife is Amy, and she's the chef. They have an amazing variety of coffees and traditional Ethiopian sweets. It's an experience for sure."
LOCAL BUZZ
TS: "Which are your favorite 'trendy' (or otherwise) restaurants in Music City?"
CHEF JOHN: "For trendy, I would say Nicky's Coal Fired in the nations. Thursday is $10 pizza night and they cook incredible pizzas cooked in giant coal-fired ovens! Everything is made in house. They also offer a bagel pop-up in multiple places throughout the city.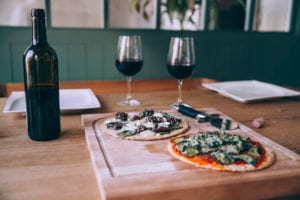 Another great option is Butcher and Bee on the East side – they have many options for vegans/vegetarians but also have a fantastic variety of meat choices on the menu. It's super affordable, and the "Mezze" dining idea includes multiple small plates that don't disappoint. "Chef's choice" is another great option for around $47/ person: the chef selects a dip, 3 Mezze and an entree. Killer deal! Everything is super local and fresh.
My wife Olivia and I personally love Tailgate Brewery as well! They have awesome beers and always have new ones on rotation. They have a really tasty menu. They even do a "pizza of the month," and they get really creative with it. We like to go before Preds games, and with multiple locations, it's always easy to get to one".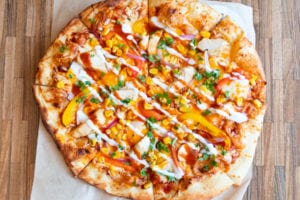 BUSINESS APPROACH
TS: "What services do you provide? How can we book you? And – we have to ask – are you budget-friendly?"
CHEF JOHN: "I do everything from corporate events to private home dinners to pop-up shops and takeout orders for delivery. I try to work within every clients' budget and needs, so please do reach out, and let me know your vision for your event. What I love about what I do is getting to meet and serve people in a variety of arenas, all under the same umbrella: cooking something delicious.
You can reach me on my website (propernash.com) or catch some menu items on my Instagram feed".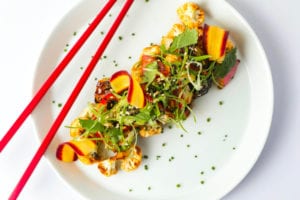 CHEF HEROES:
TS: "Who are your favorite chefs?"
CHEF JOHN: "It's a long list, but here are my tops:
Anthony Bourdain
Paul Liebrandt
Aarón Sánchez
Katsuji Tanabe
Davin Waite
Mason Hereford
Marco Pierre White
Daniel Bouloud
Heston Blumenthal"
RECIPE BOOKS & MORE!
TS: "What cookbooks should we have in our kitchen?"
CHEF JOHN: "My favorite cookbooks are:
The Elements of Pizza and Flour Water Salt Yeast by Ken Forkish
The Whole Fish Cookbook by Josh Nilard
On Cooking by Sarah R Labensky
Non-recipe books:
Kitchen Confidental by Anthony Bourdain
The Nasty Bits by Anthony Bourdain"
TS: "Thank you, chef!!"
CHEF JOHN: "Thanks for the chat!"
RELATED ARTICLES: 14 Ways To Update Your Kitchen Without Breaking The Bank! For more information about Thriftsmart, visit thriftsmart.com!