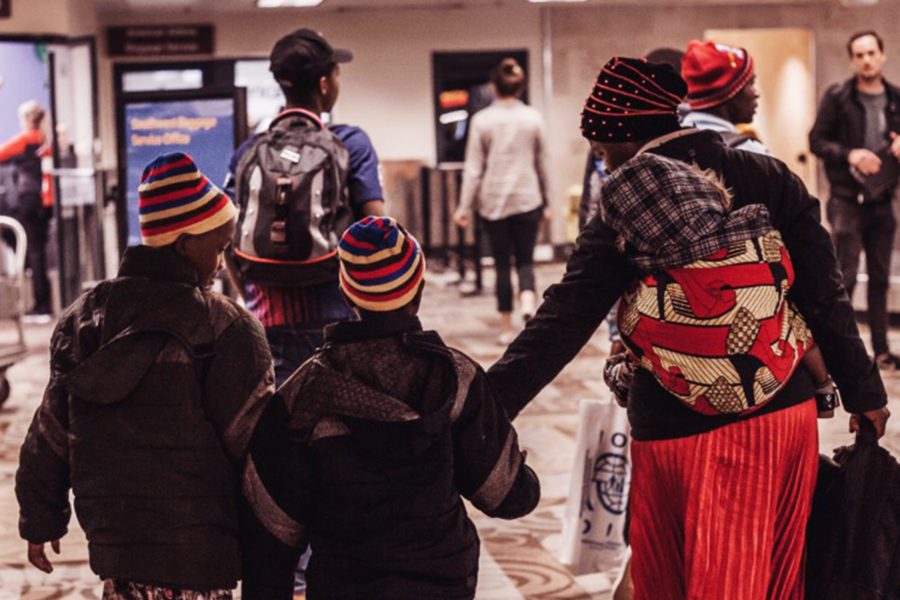 Partner Highlight: Nashville International Center for Empowerment
Posted on
February 16, 2022
An Interview with Max Rykov
Today we're highlighting one of our GiveSmart partners – the Nashville International Center for Empowerment (NICE). We sat down with NICE's Associate Director of Development, Max Rykov, to discuss the work they're doing as well as the recent influx of Afghan refugees in Nashville.
Can you tell us about how you are helping the Afghan refugees that are relocating to Nashville? How many people are you helping?
We are one of two refugee resettlement agencies in Nashville. We help find housing, employment, tools/resources needed to be successful in a new community. Our first task is housing – getting an apartment for them and their family. We offer them case management to get them enrolled in federal and state benefit programs they are eligible for.
As they're getting their work documentation in order, our employment team connects them to jobs with good wages and benefits. We also work with individual and group volunteers who partner with the case managers to provide mentorship and friendship to the refugees and help to get them oriented.
In December, ThriftSmart put up a 'Refugee Tree' to help Afghan refugees in Nashville. Customers could purchase a gift card from the tree and donate it directly to NICE. The promotion resulted in $500 in gift card sales that will be directed to NICE. In addition, over 6,000 pounds of items were donated in the last quarter of 2021 connected to NICE that will result in another $600 in gift cards for you. How did this help the people you work with?
It's incredibly impactful because we can take them shopping at ThriftSmart. It's especially empowering to be able to go shop for yourself. This is a critical partnership and a blessing to so many refugees over the years.
The NICE partnership with ThriftSmart empowers our newest neighbors with the dignity of personal choice. Everyone deserves to decorate their own living space, and to choose their own clothing. We want Nashville to truly feel like home for everyone, no matter how far they have come to get here. ThriftSmart is helping create that sense of home for refugees in our community.
NICE is part of an ever-growing fabric of the refugee and immigrant community. Nashville is continually growing and part of the attraction is because we are becoming a more diverse city. We want people to feel comfortable embracing that diversity. It's part of the richness of Nashville.
Can you list some ways people can help?
Property Management Companies – We've welcomed almost everyone now. We are still looking for property management companies who will rent to refugees. We've had to put people in temporary housing until we can find leases for them.
Open Door Network program – group volunteering and mentorship. Churches or a specific organization can partner with a family to provide cultural orientation, transport to various appointments, friendship and mentorship.
Volunteer! – NICE needs volunteers in the areas of ESL, translation, admin support, employment assistance and youth education.
Donate new household items through the Community Resource Center.
Donate financially. Government funding is very minimal, covering just the very basic needs. NICE is always in need of financial donations to go towards rental assistance, utilities, etc.
Donate to ThriftSmart and designate NICE as your recipient. By donating goods to ThriftSmart on NICE's behalf, they get credit that goes towards gift cards for the refugees. You can also request that your physical items be donated directly to NICE, which is very helpful because NICE does not have space to store items nor the staff capable of inspecting items for quality control.