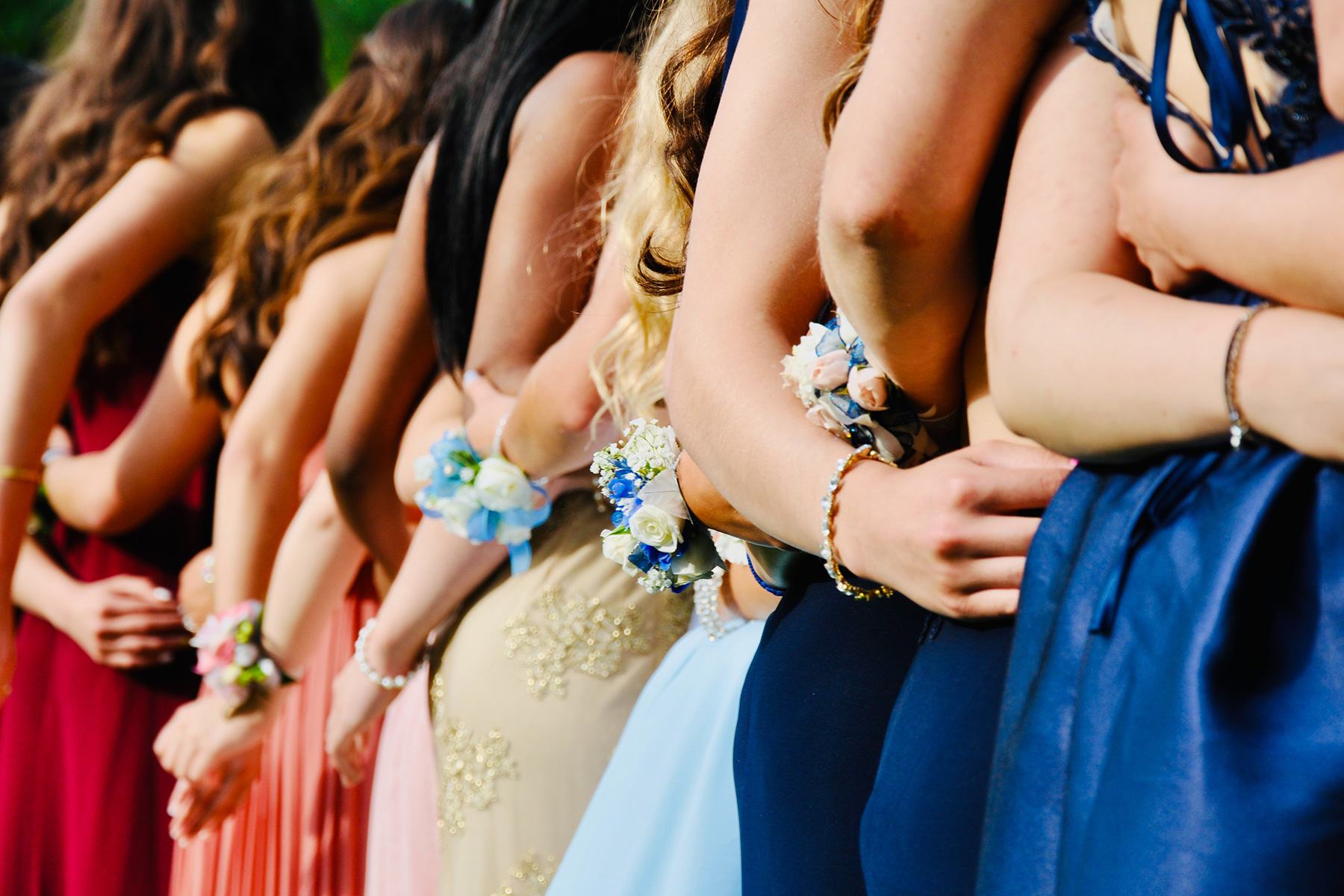 Thrifted Prom Ideas for Pretty-in-Pink Vibes
Looking for the perfect prom dress? Try these thrifting ideas!
Every teenage girl looks forward to prom as a major milestone, and for good reason! It's one of the only nights in your life that you get to go all-out on dressing up, and it's a night that's going to give you cherished lifelong memories.
There's just one issue: prom dresses can cost a pretty penny, and it can be hard to find the dress of your dreams at an affordable price — never mind when you add in the shoes, jewelry, makeup, hair, and other expenses.
If you're looking for a unique and affordable prom dress, consider going thrifting. You can find some amazing dresses and accessories at thrift stores that are unlike anything you'd see in a regular store, and it's a great way to save money. In this blog post, we will show you different ways to find beautiful prom dresses and accessories at a thrift store. So whether you're looking for something sweet and girly or something more glamorous, we've got you covered.
Style Your Look Around Your Dress
While some people may prefer to style an outfit based off of a pair of shoes or a bag, for most, an outfit starts with a major component like a shirt, pair of pants, or a dress. This means that before you do anything else with your prom style, the very first thing you need to establish is what kind of dress you'll be wearing. Here are some options for finding prom dresses at a thrift store.
Try the Formal or Special Occasion Rack for a Traditional Look
The first and most obvious way to find a prom dress is by looking for dresses that are specifically labeled as prom dresses. Thrift stores often have a section of their store dedicated to special-occasion wear, and you're likely to find several prom dresses in this section. Don't be afraid to try on dresses that are labeled as bridal wear or are otherwise marked for some other occasion.
For classic prom dresses, you should go for accessories like modest heels and nice jewelry that leaves an impression without being too bold. You don't want to distract from the beauty and elegance of the dress, so don't use accessories that are too loud if you are going for a traditional look.
Try Something Cute and Feminine
If the special occasion rack doesn't work out, there are plenty of other options. Take a peek at the regular dress rack and keep your eyes peeled for dresses that have feminine details. This could include both subtle and bold accents like lace, ruffles, or bows.
These dresses can be great to wear on their own for an understated look, or you can dress them up with accessories and even alterations if you want to be bolder. For example, pairing a dainty dress with some light sandals and a flower crown can give you a fairy-like cottagecore look, while using pumps and lots of jewelry can give you a coy, sassy look.
Go Glam With a Wild Card
If you're going for a more glamorous look, you might also want to look for dresses with sequins, beading, feathers, a bold print, or other types of over-the-top details. These types of dresses can be found in a variety of sections, so keep your eyes peeled and take a peek at the racks for party or costume clothes.
Even if something looks too crazy on the rack, you might be surprised to find out that you fall in love with it when you actually put it on. Plus, with the right accessories, you can make just about anything work — so stay open-minded and have fun!
The best way to style a loud dress is to pair it with equally loud accessories. If you've always wanted to wear high heels, a glittery boa, or a chunky necklace, now's the time to do it! And if you want to tone it down a notch, you can also opt to use subtle accessories — try some thin, dainty jewelry with kitten heels to direct all the attention back to the dress.
Try Something Vintage
Have a taste for '20s flapper dresses, '70s mod fashion, or '80s rocker chic? A thrift store is the perfect place to find a vintage dress, and it usually comes at an affordable price.
If your thrift store has a vintage section, try perusing its selection for any dresses that pop out to you. This can be anything from a ballgown to a simple day dress, as long as it has that vintage vibe.
If your thrift store doesn't have a designated vintage section, don't worry. You can usually find plenty of dresses with a retro feel by looking through the regular racks. To make things easier, try narrowing your search to specific items like beaded dresses or velvet dresses, as these are fabrics and details that were popular in certain eras.
As far as accessories go, it all depends on what vibe you're going for. If you want a perfect time-capsule look, it's best to find accessories that match the era and style your dress comes from. If you want to have a vintage-inspired look with a modern twist, consider adding modern shoes and accessories. For example, pairing a '50s prom dress with some Converse high-tops can give you a fun and funky look.
Keep It Fun With a Cocktail Dress
Not into the formal prom wear, but also not interested in making a statement with something unusual? The cocktail dress is the perfect middle ground. Cocktail dresses are typically shorter than formal prom dresses, but they can still be quite dressy. This is a great option if you're looking for something that's a little bit more fun and youthful.
As with the other dresses, you can find cocktail dresses in a variety of colors, so you can easily find something that suits your tastes. You can also look for fun details like ruffles, lace, or sequins to add some extra personality to your outfit.
Cocktail dresses tend to go great with accessories that match them perfectly — so if you have a hot pink dress, try pairing it with hot pink pumps and earrings.
Make Your Own Dress
If you or someone you know (like your mom, sister, aunt, or a friend) are extra crafty, you can also try making your own dress. This is a great option if you have a specific style or vision in mind that you can't find an exact fit for.
You can start by finding a simple dress that you like and then adding your own details to it. This could be anything from sewing on a new piece of fabric to painting the dress with fabric paint. Some traditional options include adding things like ruffles, sequins, shawls, or other accents.
Another option is to sew an entire dress from scratch. While this is highly time-consuming and probably isn't recommended if it's your first time sewing, this route can result in an absolutely breathtaking dress that is completely original. Many thrift stores offer fabric you can use to create your own piece,or you can also always tear apart an existing dress or other garments and use the fabric from that.
Find Your Perfect Look at ThriftSmart
Whatever route you decide to go, ThriftSmart is here to help. With a wide variety of dresses in different styles and colors, we're sure you'll find the perfect look for your prom. Stop by today and start browsing our large collection of affordable dresses and accessories to find your perfect prom look!