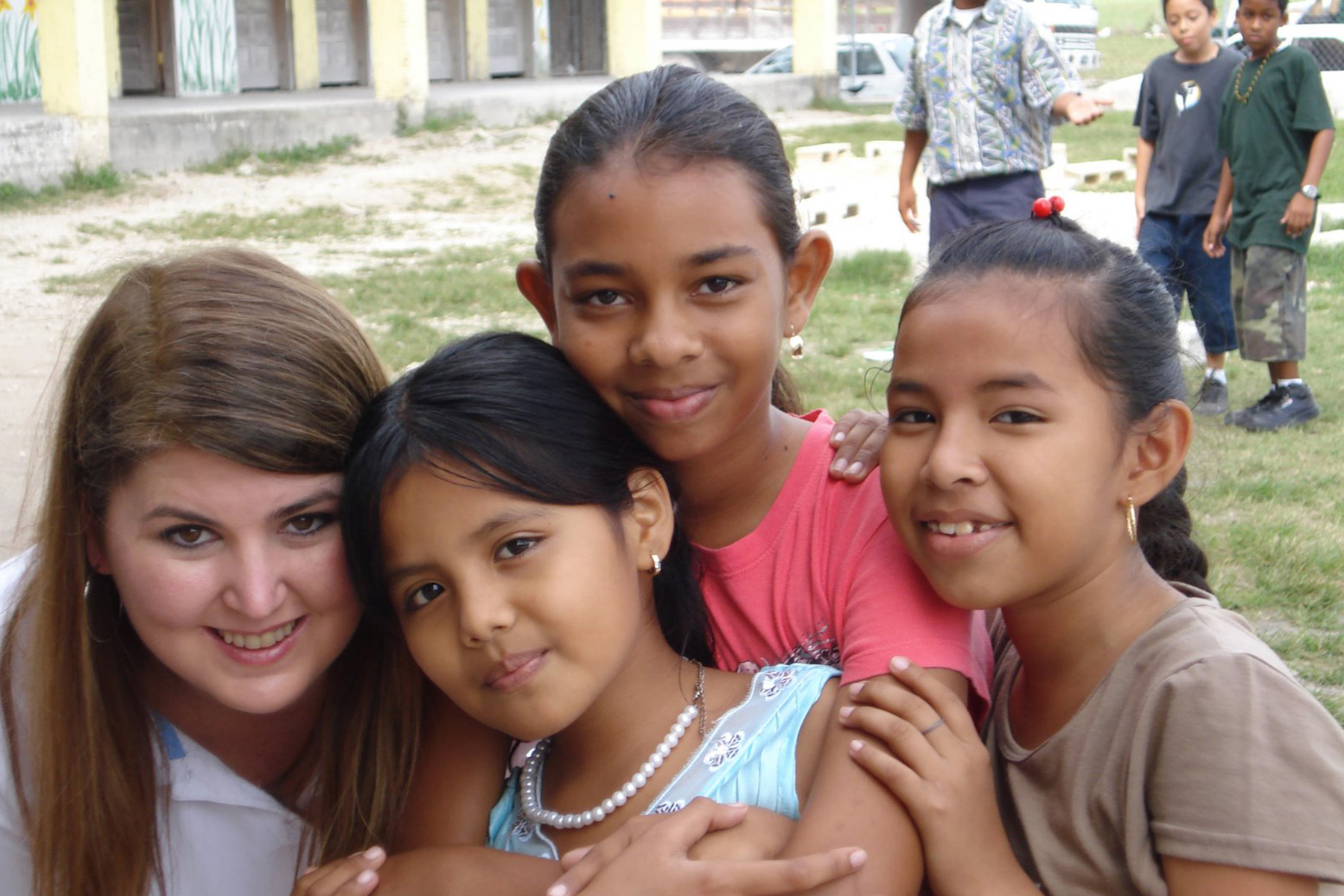 ThriftSmart Charity Feature: The Belize Project
Posted on
February 15, 2022
Read on to learn all about one of the charitiesThriftSmart supports: The Belize Project
By shopping at ThriftSmart, you are helping us support locally based charities such as The Belize Project. We want to thank you for that continued support from the bottom of our hearts!
What Is The Belize Project?
The Belize Project was founded in 2005 by a local entrepreneur named Mac Kelton. The Christ Presbyterian Church began looking for an English-speaking country close to Nashville that could use mission trips to improve the lives of its citizens. Kelton went on a trip to Belize and saw the good that a missionary could do there.
Today, The Belize Project empowers people through working on various missions such as farms, prison rehabs, church leader training, fish farms, schools, churches, micro-lending, and more.
What Does The Belize Project Do?
The Belize Project helps Belizeans through the restoration and wholeness for the glory of Christ. It is a non-profit Christ-centered organization committed to the holistic development of Belize. The Belize Project aims to empower and work together alongside Belizeans, not just throw money at their problems.
As the old saying goes, "Give someone a fish, they will eat well for a day. Teach someone to fish, and they will eat for a lifetime." This adage is the backbone of The Belize Project.
The primary focus of this project is to walk side by side with Belizeans down whichever path they choose, befriending them along the way. The Belize Project aims to help Belizeans in the greatest need, starting with bringing them the Good News of Jesus Christ and continuing with prayer and financial support for many of their projects.
How Does The Belize Project Help Belizeans?
The Belize Project plays an integral part in many areas of Belize and directly impacts the livelihood of thousands of Belizeans. ThriftSmart, and donations from people like you, helps The Belize Project finance projects that promote:
Rehabilitation

Farm rehabilitation
Journey to Freedom
Prison ministry rehabilitation
Economic Development

Micro enterprises
Business mentorships
Education

Teacher training
Program design
Pre-literacy program
The Belize Project helps many Belizeans become better members of society who can then help themselves and others through these programs. However, they also rely on the donations of time, prayer, and money from people worldwide who want to help provide a better future for the good people of Belize.
How Can You Help, and Where Does Your Money Go?
First and foremost, you can make a financial donation right here.
When you make a financial donation, you are helping Belizeans find a better way of life. Here are some examples of where your donations go and who they help:
It will go to paying the salary of one of our ministry leaders for one year.
You'll provide a single mother with the money to start her own business.
You can fund a Belizean for a six-month stay at Jacob's Farm.
Purchasing teachers manuals and student readers for starting literacy programs at new schools.
You'll be able to help a local citizen who wants to provide a free coding academy to students who can't afford school by investing in their school.
These are just a few of the ways shopping at ThriftSmart and your financial donations can help Belizeans in need.
"The Belize Project is extremely grateful to the Thriftsmart shopper for their patronage over the years. The donations from Thriftsmart have been an invaluable encouragement to us as well as allowing us to minister to thousands of Belizeans." said Ed Freeman, chairman of the Belize Project Board of Directors.
ThriftSmart is proud to support charities like The Belize Project. By enabling the people of Belize to help themselves, we are ensuring a brighter future for them for years to come.
How Else Can You Get Involved?
There are other ways to help with The Belize Project besides donating and shopping with us at ThriftSmart.
Join The Belize Project on Their Next Trip
The Belize Project organizes trips to Belize often, and they would love for you to accompany them on their next one!
Over the past ten years or so, The Belize Project has had over 800 teams serve in Belize with the help of ThriftSmart. These teams have served in numerous capacities and have partnered with many organizations over the years.
If you are interested in joining the team on the next trip to beautiful Belize, please fill out the form on this page.
Prayer
You can also say a prayer for the Belizeans and all the gentle souls continuing their mission of God's good work through The Belize Project.
What Else Goes on With The Belize Project?
There are always great things happening with The Belize Project! Here is a quick recap of some of the exciting things that have happened lately:
The Ambassador to the Republic of China and Taiwan visited recently after donating material to the House of Dorcas.
Mario Ku, the executive director of The Belize Project, got to share the gospel with parents, teachers and children at the Paraiso Government School.
The local manager of the Government schools in Corozal, Belize, sent a beautiful letter of gratitude to The Belize Project for all their efforts and donations.
If you would like to read more about these amazing stories and The Belize Project, you can check them out right here.
Final Thoughts
Thank you so much for reading this feature about The Belize Project, one of our favorite charities that ThriftSmart supports!
We hope you have found this article inspirational, thought-provoking and moving. The Belize Project has been going strong since 2005 with the support of generous people like you. Furthermore, the people of Belize have a fantastic culture and are very grateful for all of the help you provide.
If you are so inclined, you can make a financial donation to The Belize Project right here, join one of their upcoming trips, give in-person with your time and effort right here, or click here for more information on everything they do.
Click here if you would like to know more about ThriftSmart and the other charities we support.
Thank you for your continued support of ThriftSmart! We could not help amazing charities like The Belize Project without your help!
If you would like to learn more about The Belize Project, click the link below.