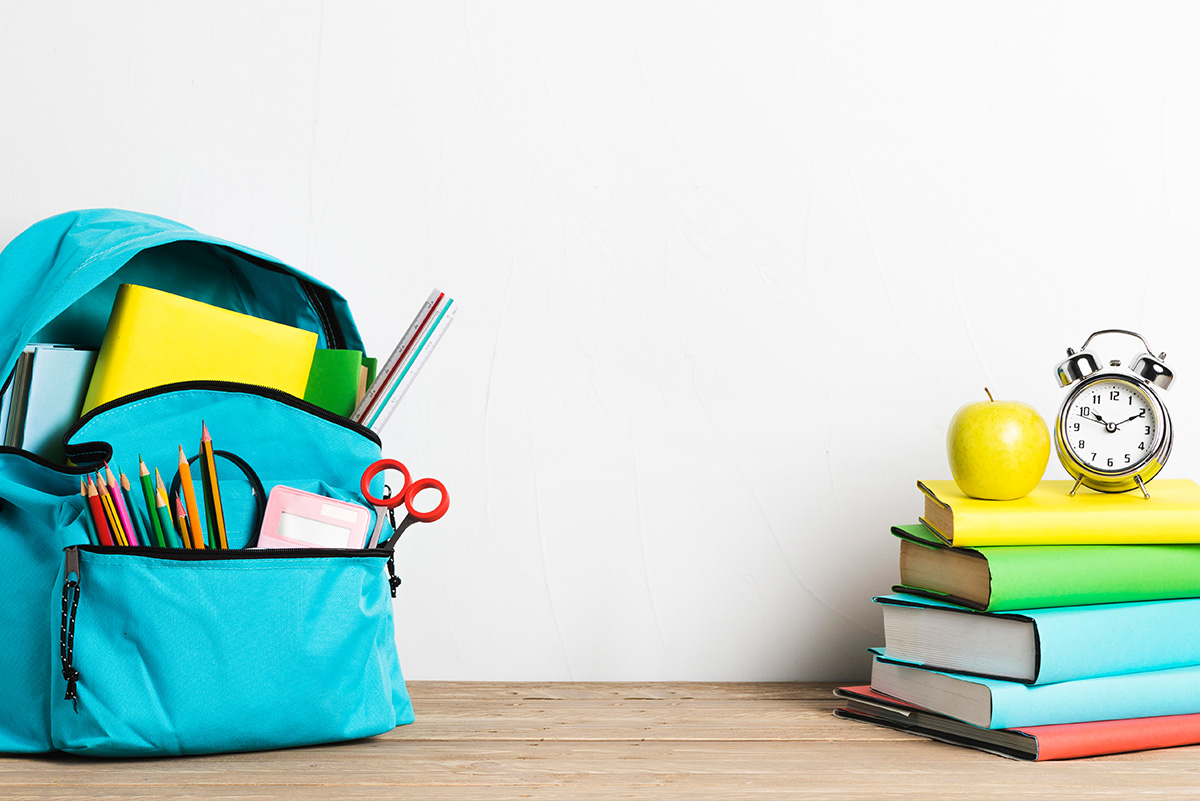 Back-to-School Checklist: 4 Reasons to Thrift for Your Child's School Supplies
Posted on
August 10, 2021
Summer is almost over. Do you know what this means?
It's back-to-school time!
This means it's also time to spend an alarming amount of money on back-to-school clothes, backpacks, shoes, etc.
Or is it?
As the kids head back to school this August in Williamson County Schools, many parents are faced with costly decisions.
From new clothes and shoes, to school supplies and even technology — it can be tough on the family budget.
To save more money, your family might:
Recommit to your budget
Sign up for store emails
Visit money-saving apps and websites
Luckily there is an easier way you can get your kids set up in style without busting your wallet or going through too many shopping channels: thrifting!
The idea of thrifting may be foreign to some, but it's a fantastic way to find cool clothes and shoes that your kids will love… for less!
You might wonder exactly what thrifting means. Simply put, thrifting means shopping in a thrift store, garage sale or flea market, where you will find gently used items at discounted prices.
Thrifted items have been used, loved and donated by a previous owner, but are usually in good shape, with enough life left to be useful to a new owner.
Thrifting can help you trim the cost of getting new back-to-school supplies like notebooks, pens, pencils and calculators too!
A whole world of low-priced items are out there, just waiting for you to find them.
There's no need to go into debt every year when shopping for back-to-school items.
Instead, check out these 4 reasons why you should shop second hand this season!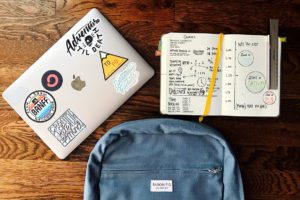 #1 Reason to Thrift: Find Unique Items that Fit Your Children's Style
As children grow older, they become more aware of who they are.
What they like and dislike…
What their interests are…
What they dream about…..
Thrift stores create the perfect enjoyable experience for children as they can explore new styles, tastes and gadgets while letting you save some cash!
Buying clothes at a vintage or second-hand clothing store – rather than at a full-price retail establishment — can provide your kids the opportunity to express their individuality. They can explore and choose their own looks, personalized school supplies, and more!
What are some items you can find at a thrift store for your one-of-a-kind children?
Printed Backpacks
Multipurpose Notebooks
Themed Coloring Books
Colorful Pencils and Pens
Various Shoe Selections (sandals, slides, sneakers, etc.)
Vintage Clothing (tops, skirts, jeans, etc.)
…and the list goes on!
Your child may still be the love of your life and you probably can't imagine them getting any older. But with each passing school year, sooner or later they will have a life of their own!
Give them a chance to safely (and inexpensively) express themselves.
When thrifting, kids can explore the store while parents are less stressed about their safety and feel more comfortable giving children some independence.
Thrift stores make one of the best places to find one-of-a-kind back-to-school supplies, clothes and shoes without breaking the bank!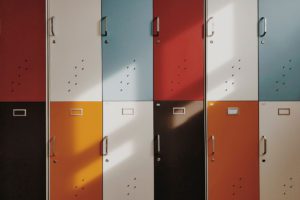 #2 Reason to Thrift: Purchase New Items Every Day
Do you remember being a kid?
You could come up with new ideas, games and even costumes (whether at home or at school) to keep you entertained all day! You didn't need money or expensive toys to entertain yourself, because your imagination was out of this world.
The kids today are no different.
We all know how bored kids can get, especially when it comes to shopping!
Make it fun, by letting them pick items they love for themselves! After all, they are becoming tiny adults and at some point, they will want some type of independence.
Why not start with something affordable that you don't need to put a whole lot of money into, like thrifting?
Children harbor the most child-like imaginations and by thrifting, you can show them how to channel that imagination into their individual looks and styles.
One of the best reasons to shop thrift for children who love to show off their individual style is that the inventory of clothes, shoes, and accessories is always changing.
How can your kids get bored with new items to explore every time they enter the thrift store?
Your child will never see the same thing twice, so there's always something new to do, try on or experience!
And why limit the selections to clothes? Challenge your children to challenge themselves and pick out clothing they really like.
If they can do that, let them pick a few non-clothing items they can have for fun!
Do your children like board games? Find a used deck of Uno cards! Are your kids starting to read more? Get them a few books at and above their reading level and have them pick it out!
Inventory changes daily because thrift stores receive new donations from the community every day.
Give your children a sense of freedom and independence in a safe — and affordable — environment.
The variety and the low prices offered at thrift stores make it easy to both extend your budget and find what you're looking for.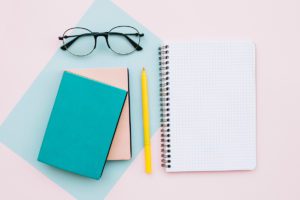 #3 Reason to Thrift: Discover Quality Brands at Lower Prices
We know that most kids don't care about luxury, they truly only want to enjoy being a child.
But, what about the older ones who want to experience something a little different?
If your kids are now getting into high-quality name brands with a higher price tag, it's always a good idea to check thrift stores first.
This is one of the best ways to get discounts on those high-end items by finding them gently used at a thrift store. You'll pay significantly less than you would in the retail stores for the new item.
If you want to stay within your budget while giving your bundles of joy the items they want and need this season, follow these 3 steps:
Step 1: Create a list of the items your children want
Step 2: Explore thrift stores to find similar, less expensive versions — this can be an easier way to budget.
Step 3: If you want that high end item too, you can lower your spending by shopping at thrift stores for the other items, so you save for that higher priced item too.
As so many people buy items, then decide later that they don't work for them, they will donate these clothes without ever wearing them.
That's why it's worth a trip to the thrift shop to search out those brands you know you love, but want to save big on.
Thrift store shopping means you and your kids can still have all your favorite brands without paying the hefty price tag.
The bonus is the items may be more comfortable with that gently used, lived-in feel!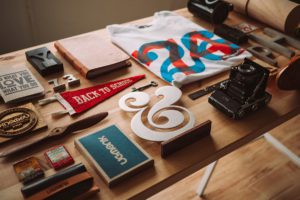 #4 Reason to Thrift: Shop for Literally Anything
At thrift stores, you can find various styles in one place, without having to go to countless stores.
This is definitely a huge benefit to families!
Less driving around and going from store to store means more time to get the items you need.
Thrift stores are not only for clothes. You can find all kinds of items there, from toys to home activities to books and DVDs – you name it!
Plus, thrift stores also offer a time capsule feel with the vintage pieces housed inside. With thrifting being a one-stop-shop for any item you can think of, perhaps your child will take thrifting as a hobby and show off their cool finds at Bradley County Schools this year!
After all, what can't you find in a thrift store?
Kids love finding treasures at thrift stores, such as old comic books, figurines, or even an old set of videos or board games that still work!
Anything that you can find thrifting at a lower price will reduce your budget to help you spend less and save more for the speedier items on your list.
Thrift stores are also nice to check out the clothing and school supplies, but also look for unique jewelry, purses/bags, scarves and more while you're there.
So, why not splurge on yourself too?
Back-to-School Shopping at ThriftSmart
Not only can you find lower prices on items by shopping thrift, but you can factor in even more savings when you combine those low prices with special promos, sales or coupons.
Almost all thrift stores will have additional savings days or coupons you can pair up with the lower prices for better savings.
For instance, thrift stores often sell clothes for a quarter or less so you can take an entire back to school wardrobe shopping at the thrift store with just $15, which is great news for the students starting soon in the Metro Nashville School System.
At ThriftSmart, there are a variety of ways to save on your back-to-school trips. The key is to be prepared and do your research first. Find coupons and promos you can use on your shopping trip ahead of time, to help maximize your savings.
Head to ThriftSmart to check out our latest back-to-school deals on clothing, shoes, school supplies, backpacks, and more!