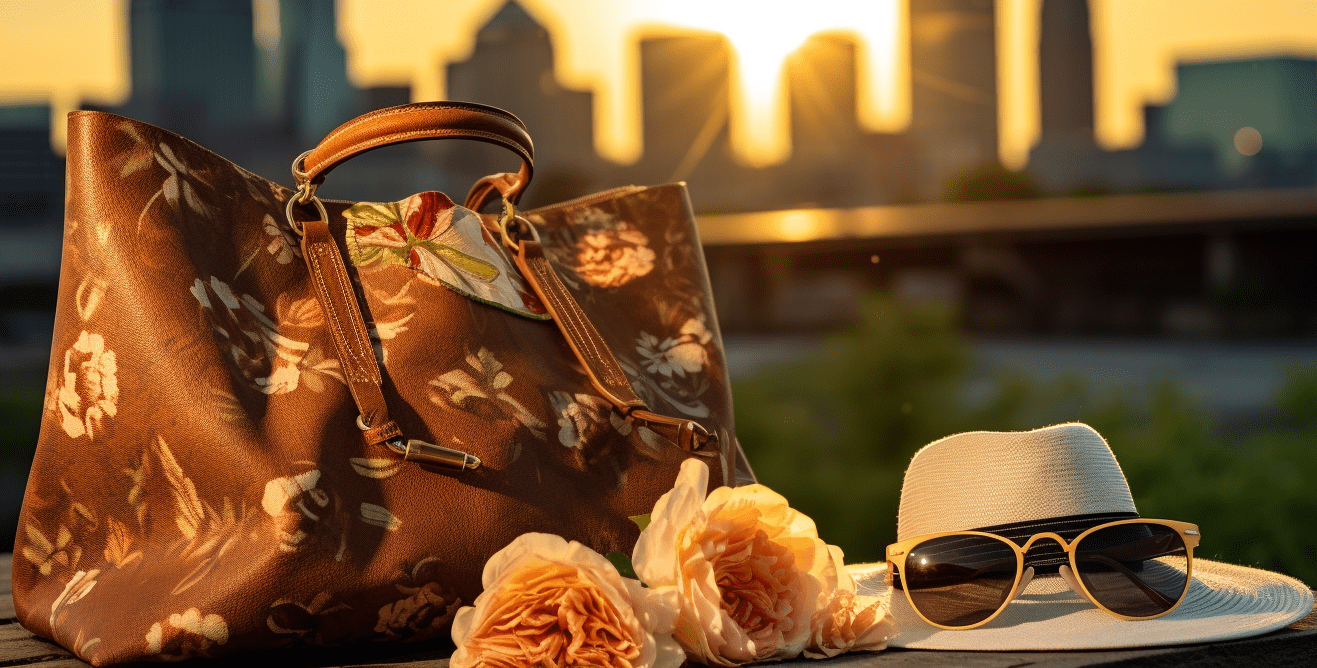 Best Thrift Stores in Nashville: Discovering ThriftSmart
Nashville, the vibrant heart of music and culture, is also home to a thriving thrift culture. Among the numerous thrift stores dotting the city, one name stands out for its unique offerings and commitment to the community: ThriftSmart. As a proud member of the ThriftSmart family, I'm excited to share why we believe our store is one of the best thrift stores in Nashville.
Best Thrift Stores in Nashville: The ThriftSmart Difference
A Mission Beyond Commerce
At ThriftSmart, we're not just about selling items; moreover, we're about making a difference. Our mission is to provide value to our customers; in addition, we offer opportunities for our dedicated employees. Most importantly, our goal is to benefit local charities. Every purchase you make at our store goes beyond commerce; it's a step towards supporting a cause. Furthermore, we operate with a higher purpose in mind, dedicating all our efforts "for God's glory". Discover more about our mission and values here.
Quality Meets Affordability
When you step into our store, you'll be greeted with a vast collection of quality, gently-used clothing. We take pride in offering renowned brands like Lululemon and Ann Taylor at prices that won't break the bank. Whether you're a fitness enthusiast looking for high-performance leggings or someone seeking a stylish outfit for a night out, we've got you covered. Our curated collection ensures that every garment not only looks stylish but is also of top-notch quality.
More Than Just a Thrift Store: A Charitable Impact
What truly sets us apart is our unwavering commitment to the community. We believe in giving back, and that's why 100% of our profits go directly to local charities. Every time you shop with us, you're not just getting a great deal; you're also contributing to a noble cause. It's a win-win situation: you get to enjoy amazing bargains while making a positive impact in the community.
ThriftSmart's Unique Offerings
Tax-Free Shopping Days
Who doesn't love a good discount? At ThriftSmart, we go the extra mile to offer our customers the best deals. One of our unique offerings is our tax-free shopping days. Yes, you read that right! You can shop for clothes and brand name shoes without paying a dime in taxes. It's our way of saying thank you to our loyal customers and ensuring they get the best value for their money.
Celebrating 18 Years of Thrifty Excellence
Time flies when you're having fun, and for us at ThriftSmart, the journey has been nothing short of incredible. We recently celebrated our 18th anniversary, and looking back, we're filled with gratitude. From our humble beginnings to becoming one of the best thrift stores in Nashville, it's been a journey of dedication, hard work, and community support. Join us in celebrating our milestones and achievements here.
Why ThriftSmart is One of the Best Thrift Stores in Nashville
A Personal Touch to Thrifting
The countless memories we have built with our customers hold a special place in my heart. Every interaction with our team is infused with a personal touch, driven by our passion to go above and beyond. Our purpose goes beyond selling clothes; we take delight in assisting you in curating lasting memories. For us, it is a privilege to be a part of your journey, and we strive to make each experience unforgettable. With our dedicated team and genuine commitment, we aim to weave cherished moments into the fabric of your life.
Diverse and Ever-Changing Inventory
One of the joys of thrifting is the thrill of the hunt, and at ThriftSmart, the hunt is always rewarding. Our inventory is diverse, catering to various styles and preferences. Whether you're into vintage, boho, chic, or athletic wear, there's something for everyone. And the best part? Our stock is ever-changing. Every visit feels like a new adventure, with fresh items waiting to be discovered.
Community-Centric Approach
Being a part of ThriftSmart means being a part of a larger community. We've always believed in the power of community, and it's evident in everything we do. We're deeply rooted in our city's culture. And let's not forget our commitment to local charities. Every purchase you make contributes to a cause, making shopping with us a fulfilling experience.
Volunteer Opportunities: Making a Difference
One of the aspects I'm most proud of is our volunteer program. We offer various roles for volunteers. It's heartwarming to see community members come together to make a tangible impact. Their dedication and passion inspire us daily. If you've ever thought of giving back, I invite you to join our family of volunteers. Learn more about our volunteer opportunities here.
Nashville's Thrift Gem: ThriftSmart
Nashville is renowned for its rich musical heritage, southern hospitality, and now, its burgeoning thrift scene. Among the best thrift stores in Nashville that have sprung up in recent years, ThriftSmart has consistently emerged as a favorite for both locals and visitors alike. It's amazing to witness the joy and satisfaction our customers experience when they find that perfect piece.
A Personal Connection with Every Customer
At ThriftSmart, we believe that every customer is unique, and so is their style. Our team is dedicated to understanding your preferences and helping you find items that resonate with your personality. Whether you're searching for a vintage dress for a special occasion or a comfortable tee for a casual day out, we're here to assist. Our staff's personal touch ensures that every shopping experience is memorable. Visit us and let us help you find your next favorite item.
A Treasure Trove of Unique Finds
Our inventory is a reflection of Nashville's diverse and vibrant community. From vintage records that transport you to a different era to contemporary fashion pieces that make a statement, our store is a treasure trove waiting to be explored. And the best part? Our collection is ever-evolving. Every visit offers a new opportunity to discover something special.
Experience ThriftSmart Magic at One of the Best Thrift Stores in Nashville
In a city filled with thrift stores, ThriftSmart stands out not just for its quality products but for its commitment to the community and its mission to make a difference. If you haven't visited us yet, we invite you to experience the ThriftSmart magic for yourself. Dive into our diverse collections, meet our friendly staff, and join a community that's making a positive impact, one purchase at a time.
Ready to discover one of the best thrift stores in Nashville? Visit ThriftSmart today and let us help you find your next treasure. For inquiries, collaborations, or to simply say hello, contact us. We can't wait to meet you!