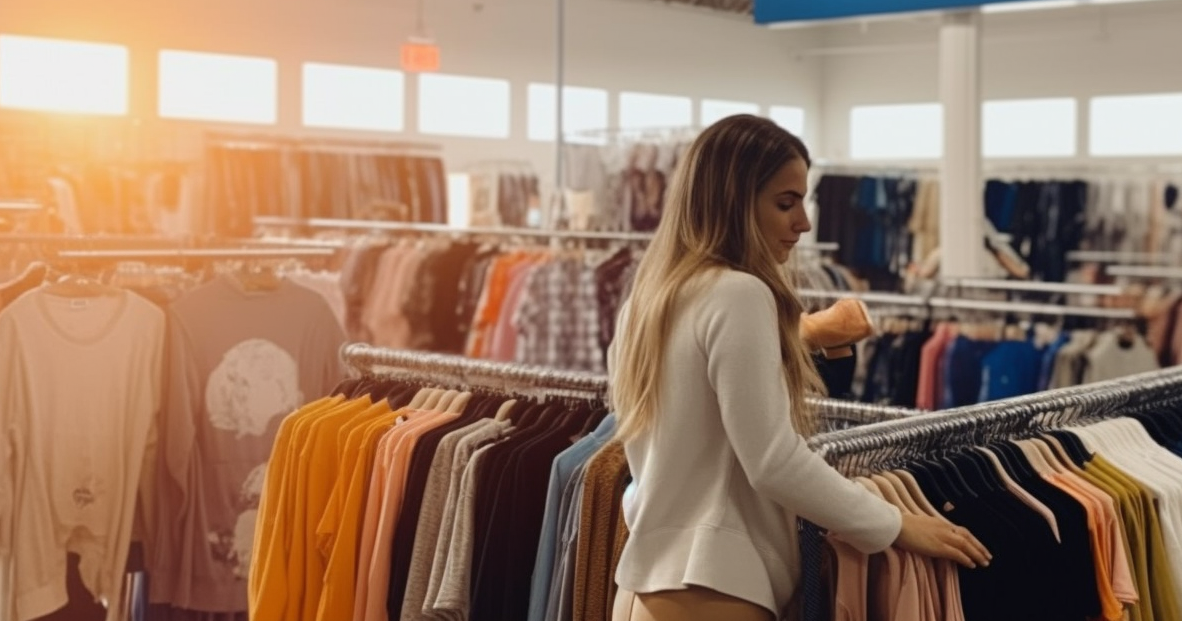 Nashville Thrift Store Deals: Discovering the Best at ThriftSmart
Ah, Nashville! Known for its rich musical heritage, mouthwatering southern cuisine, and now, its thriving thrift culture. As someone who's been a part of the ThriftSmart family for years, I've witnessed firsthand the evolution of thrifting in our beloved city. And let me tell you, if you're on the hunt for the best Nashville thrift store deals, you've come to the right place.
Why ThriftSmart Stands Out in Nashville
A Mission Beyond Shopping
At ThriftSmart, we're not just another thrift store. We have a mission that goes beyond the racks of clothing and shelves of vintage treasures. Our goal is to provide unparalleled value to our customers, create meaningful opportunities for our dedicated employees, and most importantly, give back to the community that has supported us for years. Every time you shop with us, you're not just scoring affordable finds; you're also contributing to a cause. Every purchase, every dollar spent, goes towards supporting local charities that make a difference in the lives of many. Curious about our story and the charities we support? Dive deeper into our mission and the impact we've made over the years here.
Quality Finds at Affordable Prices
We pride ourselves on the quality of items we offer. From high-end brands like Lululemon to timeless classics like Ann Taylor, our racks are filled with carefully curated pieces that cater to every style and preference. And the best part? Our deals are hard to beat. Whether you're on the lookout for a luxurious Lululemon activewear set or a chic Ann Taylor ensemble, we've got you covered. And guess what? Clothes and brand name shoes are available tax-free every day at our store. Yes, you read that right! Quality fashion without the added tax. Now, that's a deal worth bragging about.
As we continue to serve the Nashville community, our commitment remains unwavering. We're here to offer you the best thrift store experience, from the moment you step into our store to the time you walk out with your chosen treasures. And with our ever-evolving collection, there's always something new to discover.
So, the next time you're in the mood for some thrift shopping or simply want to explore the best Nashville thrift store deals, remember ThriftSmart. We're not just a store; we're a community. A community that believes in giving back, living sustainably, and celebrating the joy of thrifty finds.
Dive into the Best Nashville Thrift Store Deals at ThriftSmart
Celebrated Brands for Less
When it comes to Nashville thrift store deals, we at ThriftSmart have a reputation for offering some of the most sought-after brands at unbeatable prices. Our collection boasts of renowned names, ensuring that our customers don't have to compromise on style or quality. Whether you're a fitness enthusiast looking for the perfect Lululemon activewear or a fashion-forward individual seeking the timeless elegance of Ann Taylor, our store has something for everyone. And the best part? These luxurious brands come at a fraction of their original price. So, why pay more when you can get the best for less? Explore our collection of Lululemon and Ann Taylor and discover the treasures waiting for you.
Daily Tax-Free Shopping
We believe that shopping should be a delightful experience, free from any hidden costs or surprises. That's why we're proud to offer daily tax-free shopping on clothes and brand name shoes. Yes, you heard it right! Every day, when you shop at our Nashville store, you can enjoy your favorite items without the added burden of taxes. It's our way of saying thank you for choosing us and making a difference with every purchase. So, the next time you're on the lookout for Nashville thrift store deals, remember that at ThriftSmart, the price you see is the price you pay.
Special Deals and Discounts
At ThriftSmart, we're always looking for ways to give back to our loyal customers. From seasonal sales to special promotions, we have a plethora of offers that ensure you get the maximum value for your money. Our monthly calendar is packed with exciting events and discounts, making every visit to our store a new adventure. Whether it's our massive end-of-season sale or a special discount day for students, there's always something happening at ThriftSmart. So, if you're someone who loves a good bargain (and let's be honest, who doesn't?), make sure to check out our monthly calendar and stay updated with all our latest offers.
Giving Back with Every Purchase
100% Profit to Local Charities
One of the things that truly sets us apart in the bustling world of Nashville thrift store deals is our unwavering commitment to the community. At ThriftSmart, we believe in the power of giving back. Every item you purchase, every dollar you spend, contributes to a larger cause. We're proud to say that 100% of our profits go directly to local charities. This means that when you shop with us, you're not just updating your wardrobe or finding a unique piece for your home; you're making a tangible difference in the lives of those in need. Learn more about our charitable impact here.
Volunteering and Community Engagement
But our commitment doesn't stop at monetary contributions. We are a community-driven initiative, and we wholeheartedly embrace the spirit of volunteerism. From sorting items to assisting in the dressing room, we offer a plethora of volunteer opportunities for those looking to make an impact. By volunteering with us, you become an integral part of our mission to support local charities and promote sustainable living. Discover various roles and how you can get involved.
Join the ThriftSmart Community
Celebrating 18 Years of Nashville Thrift Store Deals
Our journey over the past 18 years has been nothing short of remarkable. From our humble beginnings to becoming a household name in Nashville's thrift scene, we've come a long way. And throughout this journey, our mission has remained the same: to serve our community and offer the best Nashville thrift store deals. As we reflect on our journey and the countless memories we've created, we invite you to be a part of our story. Join us in celebrating 18 years of thrifty excellence.
Stay Updated with Nashville Thrift Store Deals at ThriftSmart
The world of thrifting is ever-evolving, and there's always something new to discover at ThriftSmart. From exclusive deals to special events, we ensure our community stays in the loop. Sign up for our newsletter and be the first to know about our latest offers, events, and updates. Stay connected and never miss out on a deal.
Nashville Thrift Store Deals at ThriftSmart
ThriftSmart is more than just a thrift store; it's a movement, a community, and a testament to the power of giving back. As you explore the best Nashville thrift store deals with us, remember that every purchase, every moment spent in our store, contributes to a larger purpose. So, come on in, discover hidden treasures, and be a part of a story that's making a difference.
Ready to dive into the world of thrifting? Visit us, explore our collection, and experience the magic of ThriftSmart. For inquiries, donations, or to simply say hello, contact us today. We can't wait to welcome you to our community!