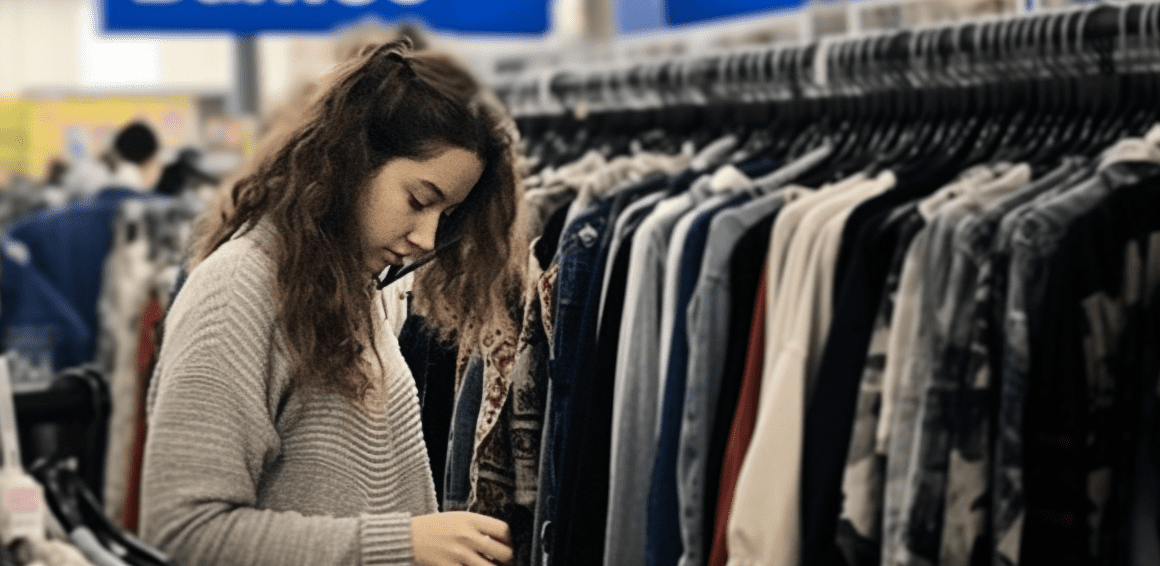 Thrift Stores in Nashville TN: A Deep Dive into ThriftSmart
Posted on
August 17, 2023
When you think of Nashville, the first things that might come to mind are country music, the vibrant nightlife, and the rich history. But did you know that Nashville is also home to some of the best thrift stores in the country? As someone who's been a part of the ThriftSmart family, I can proudly say that we stand out among the myriad of thrift stores in Nashville TN. Let me take you on a journey to discover the gem that is ThriftSmart.
Why ThriftSmart Stands Out Among Thrift Stores in Nashville TN
Every thrift store has its unique charm, but at ThriftSmart, our mission goes beyond just selling. We are driven by a purpose that resonates with our community. Our mission is to provide value to our customers, offer opportunities for our dedicated employees, and most importantly, benefit the charities that work tirelessly for the betterment of our society. When you shop with us, you're not just getting fabulous items at affordable prices; you're also contributing to a cause that matters.
Now, let's talk about the treasures you can find in our store. We pride ourselves on offering quality, gently-used clothing that doesn't break the bank. Whether you're on the hunt for a luxurious Lululemon outfit to enhance your workout sessions or seeking the meticulous craftsmanship of Ann Taylor for your office attire, we've got you covered. And the best part? Every time you find a piece that speaks to you, you're also supporting our mission. Dive deeper into our collection by exploring our posts on Lululemon at ThriftSmart and Ann Taylor clothing in Nashville.
The Charitable Heartbeat of ThriftSmart
One of the things that truly sets us apart is our unwavering commitment to giving back. Every purchase you make contributes to our goal of donating 100% of our profit to local charities. It's not just about business for us; it's about making a real difference in the lives of those in need. Our store is more than just a place to shop; it's a community where every member plays a part in supporting our charitable endeavors.
As we celebrate our 18th year in the heart of Nashville, we reflect on our journey and the impact we've made. From humble beginnings to becoming a staple in the Nashville thrift scene, our story is one of dedication, passion, and community support. We invite you to be a part of our story and join us in making a difference.
The ThriftSmart Shopping Experience
Nashville is a city bursting with culture, music, and fashion. And as part of this vibrant community, we at ThriftSmart have always aimed to offer an unparalleled shopping experience. When you step into our store, you're not just entering a thrift store; you're stepping into a world of treasures, bargains, and one-of-a-kind finds.
Tax-Free Shopping Days
Who doesn't love a good deal? At ThriftSmart, we take the joy of thrifting to the next level with our tax-free shopping days. Imagine finding that perfect Lululemon outfit or that chic Ann Taylor dress and getting it at an even more affordable price! Yes, our clothes and brand name shoes are available tax-free every day. It's our way of saying thank you for supporting our mission and our community. So, the next time you're looking for cool deals in Nashville, you know where to head.
Engaging with the ThriftSmart Community
We believe in the power of community. And over the years, we've built a strong, vibrant community of thrift lovers, both in-store and online. Our Instagram is buzzing with activity. We love seeing how you style your ThriftSmart finds! So, don't forget to share your looks with us using our hashtags. It's a fun way to get inspired and inspire others.
Get Involved: Volunteering at ThriftSmart
At the heart of ThriftSmart is our commitment to giving back. And we're always on the lookout for kind-hearted individuals who share our passion. Whether you have a few hours to spare or are looking for a regular volunteering gig, we have a place for you. From sorting out donations to assisting in the dressing room, our volunteers play a crucial role in our operations.
By volunteering with us, you're not just giving your time; you're making a tangible impact in our community. Every item sorted, every customer assisted, contributes to our mission of supporting local charities. Interested in joining our family of volunteers? Check out the various roles we offer and get involved here.
Thrift Stores in Nashville TN: Additional Resources for ThriftSmart
As you explore the world of thrifting in Nashville, we want to ensure you have all the resources you need to make your experience memorable. At ThriftSmart, we're not just about selling items; we're about building a community and fostering connections.
ThriftSmart Location and Hours
If you're eager to dive into our treasure trove, you'll find us conveniently located at 4890 Nolensville Road, Nashville, TN 37211. Our doors are open, and our team is always ready to help you find that perfect item. Whether you're a seasoned thrifter or new to the game, our store promises a delightful experience.
Upcoming Events and Sales
Nashville is always buzzing with events, and so are we! From special sales to community events, there's always something happening at ThriftSmart. To stay updated and not miss out on any of our exciting events, we recommend following us on social media and subscribing to our newsletter. It's the best way to stay in the loop and grab some fantastic deals.
ThriftSmart: One of the Best Thrift Stores in Nashville TN
Thrift stores are more than just places to find affordable items; they're a testament to sustainable living, community support, and the joy of discovery. And in the heart of Nashville, ThriftSmart shines as a beacon for all these values. Our mission, our community, and our commitment to giving back make us stand out among thrift stores in Nashville TN. So, the next time you're in the mood for some thrifting, remember that at ThriftSmart, you're not just shopping; you're making a difference.
Ready to embark on a thrifting adventure? We invite you to visit us, explore our collection, and be part of our community. Whether you're shopping, donating, or volunteering, there's always a place for you at ThriftSmart. Contact us today or drop by our store. Let's make thrifting in Nashville an experience to remember!